Wisconsin State Grants And Scholarships make it easier for residents of Wisconsin to pay for a college or university education.
These monetary awards help to mitigate the financial impact of college tuition and make it easier to afford an education.
Students who are interested in receiving these grants should submit the Free Application for Federal Student Aid (FAFSA) as soon as possible after January 1st (in the year they wish to attend school) and have a strong academic history.
Most scholarships in Wisconsin are granted on the basis of a student's financial need or their academic history. For the best chances of receiving a scholarship, students should pursue a rigorous course of studies and participate in extracurricular activities.
Financial need is calculated by the award program bodies using the data from FAFSA. This income data supplied in this application is used to determine a student's "Expected Family Contribution" or EFC. This number determines whether or not a student is eligible for a grant, and if so, how much money should be awarded to the applicant.
Wisconsin Tuition Grant
One of the most popular Wisconsin state grants is provided to undergraduate students.
The Wisconsin Tuition grant is given to students who are enrolled at least half-time at colleges in the state of Wisconsin. The tuition grant is based on a student's financial need as computed by the FAFSA report.
Each year, the HEAB establishes the maximum amount of money that can be awarded to students in the state. No student can receive the award for more than ten semesters. Grant recipients must make satisfactory progress and reapply for the grant before each semester.
More information on the tuition grant can be accessed at http://head.state.wi.us/programs.html.
Women's Alliance Foundation Scholarship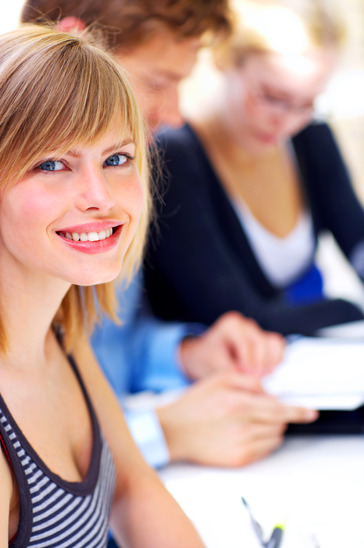 This is another scholarship that is awarded in the state of Wisconsin based on a student's academic history and financial need.
Since it is offered by the Wisconsin branch of the Women's Alliance, award applicants must be female and be current Wisconsin state residents.
The award is intended to encourage women to return to school to pursue an education and enhance their career's potential.
Students must be at least 25 years of age and be enrolled at a technical college or university program in the state of Wisconsin.
The scholarships awarded total $500 each and are dispersed to the student's school before the start of the semester.
WPS Foundation College Scholarship Program
The WPS Foundation created this award to encourage students to pursue their degree within the state of Wisconsin.
Award winners must be currently pursuing a baccalaureate degree within the state. Any student who is currently enrolled in a business or engineering program at the University of Wisconsin will automatically be considered for the WPS Foundation College Scholarship.
Students who are attending St. Norbert College or Marquette will also have their applications automatically considered for the award.
Students who are attending another institution will have to turn in a separate application to be considered.
To be eligible for the award, students must reside in an area serviced by the Upper Peninsula Power Company or the Wisconsin Public Service Corporation.
If they do not reside in this area, they must be the child of a WPS Resources employee.
Applicants must be currently finished their last year of high school and plan on entering a university program in the fall. Academically, applicants must also be in the top ten percent of their class to receive the award.
The scholarship amount is $1,000. This award is renewable for up to four years of college provided the student maintains their grade point average.
Wisconsin Higher Education Grant
Next on our list of Wisconsin State Grants And Scholarships is the Wisconsin Higher Education Grant, one of the more popular scholarship programs in the state.
This scholarship award is intended to help students who are enrolled at least half-time at a university. Since awards are based off of financial need, students should complete their FAFSA by the deadline in order to be considered.
Wisconsin Bakers Association Scholarship
The Wisconsin Bakers Association created this scholarship fund to help deal with the shortage of trained bakers in the area.
The scholarship was first awarded in 1984. Since then, the award program has given scholarship recipients $1,000 each year to attend college.
To receive this award, students must be current residents of the state of Wisconsin and have worked at a bakery for a minimum of 500 hours.
At the time the award is handed out, students must be at least 18 years of age and submit three personal references. Award recipients must possess their high school diploma or GED.
In addition to the letters of reference, award recipients must turn in a resume and a personal statement. More information about the Wisconsin Bakers Association and the grant program can be accessed at www.wibakers.com.
Wisconsin Indian Student Assistance Grants
Award recipients for this grant must be at least one quarter Native American. They should be enrolled within an accredited undergraduate or graduate program in the state of Wisconsin.
The HEAB created this program as a part of a matching program with the Federal Bureau of Indian Affairs. Applicants can continue to receive the award for up to ten semesters provided they continue to make satisfactory academic progress.
Students who are interested in applying for this award program should check out the HEAB's web page for it at http://heab.state.wi.us/programs.html#grants.
Wisconsin Minority Undergraduate Retention
Students who seek to receive this award should be residents of Wisconsin. As the award program's name implies, students should be minority students.
This minority designation encompasses students who are of Vietnamese, Cambodian, Southeast Asian, American Indian, Hispanic or African American descent.
Award winners must have entered the United States after December 31, 1975 to be considered for the grant.
This award is handed out to students who fit the eligibility requirements and demonstrate financial need.
The maximum amount of the award is $2,500. As long as the student continues to make progress in their studies, they may continue to receive the annual award for up to eight semesters. More information about the award program can be found at http://heab.state.wi.us/programs.html#grants.
Wisconsin Academic Excellence Scholarship
This scholarship program is intended to encourage high school students in the state of Wisconsin to pursue postsecondary education. Each award is handed out according to the student's academic potential and scholastic history.
Students must have a high GPA and be enrolled at a college within the state of Wisconsin.
Provided the student makes progress in their studies, they can reapply for the $2,250 scholarship each year. The state of Wisconsin pays for half of the scholarship award while the student's school covers the other half.
Archie C. Towle Aviation Award
Students who are pursuing a career in aviation or flight can apply for this award. Students must live in the greater Wausau area and express a desire to pursue a career in aviation.
Successful applicants should complete their scholarship application by the deadline and turn in their high school transcript.
Students who are interested in this and other Wisconsin state grants should visit http://heab.state.wi.us/programs.html#grants. Each scholarship award is granted according to a student's financial need and academic history. To continue to receive the funding, students must make consistent academic progress toward receiving their degree.
Online resources:
Wisconsin State Grants And Scholarships
http://heab.state.wi.us/programs.html#grants
Wisconsin Bakers Association
Wisconsin Tuition Grant Program