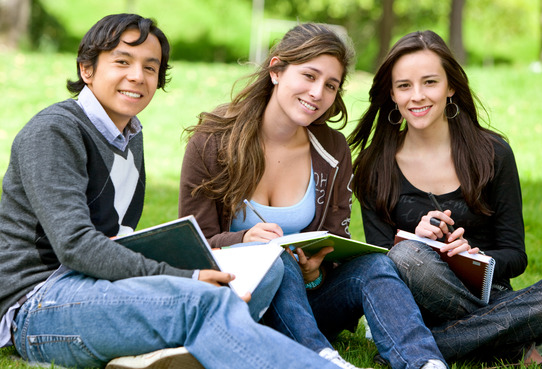 If you're here, then you're probably looking for ways to get money for school and pay for your post secondary education.
At this point, you've probably done as much as you can on your own; you've probably worked to save up as much as you can, and it's likely your family is helping if they can do so.
But you need more; going to school or college isn't cheap, after all. There are 3 main ways how to get money for school, and you may have to have to utilize all 3 to get all the funding you need…
---
Federal Student Loans
It's hard to get too excited about student loans; unlike scholarships and grants, loans have to be repaid.
However, the federal government does make things a little easier for students by providing some pretty attractive options for repayment.
In short, student loans provided by the government have an attractive interest rate, generally significantly lower than those offered by the big banks or local credit unions .
Additionally, the repayment plans on some of these loans are pretty flexible too.
For instance, income based repayment plans – where your payment levels are tied to your income – offer students the ability to get on their feet without having to worry about immediately having to come up with big money to cover large monthly payments.
If you qualify for a subsidized loan, the department of education will pay the interest on your loan while you are in school, as well as for a 6 month "grace" period after graduation.
You can learn more about federal student loans here and here!
---
 College and University Scholarships
There are all sorts of scholarships available, of course – for all sorts of programs and careers.
These may be offered by schools, by societies or organizations, and even by companies and corporations.
While the occasional few of these may be directed towards students who exhibit certain behaviors (they are especially active in the community or who show empathy to the sick or needy, etc.), most of these are awarded on the basis of academic or athletic performance.
So in most cases, you need to be an exceptional student in order to qualify to get money for school via a scholarship.
Essentially this means scholarships are not an option for the majority of us.
For those whose qualify, here's what you need to know; while scholarships do not need to be repaid, the funding will be contingent on maintaining a certain level of performance (either academic or scholastic, or a combination thereof).
---
School Grants
School grants are the most desirable means of funding your post secondary education.
Why?
Because they do not need to be repaid, nor are they tied to any expectation of performance.
Of course, there is a "catch."
Most grants are "needs based" which means they are distributed on the basis of financial need and not necessarily easy grants to get.
If you (or your parents, if you're a high school senior) have a significant income, you may not be eligible to receive much in the way of grant money.
While this is a detriment, it should not prevent you from applying…
Applying is easy, free, and the worst that can happen is that you are not eligible to receive any funding.
Most grants are not an "all or nothing" affair. Or to put it another way, there are differing degrees of need.If you are the son or daughter of a single mother who makes less than $20,000 per year, your need will much greater than the son or daughter of the family that makes $50,000 per year.However, that does not mean the son or daughter of the more affluent family has no financial need. It just means that he or she has less. The Federal Pell grant, for instance will pay anywhere from $550-$5,500.

In 2010-2011, the average  the average Pell grant paid out an estimated $3,705, says non-partisan think tank New America Foundation.
The majority of school grants are offered by state and federal governments.
To apply, just submit the FAFSA, or Free Application for Federal Student Aid.
Most states use the data and income disclosure information provided in this application to determine eligibility for their own programs as well. So in most cases, you will automatically apply for any applicable state grants when you submit this application.
And there you have it; 3 Ways How to Get Money for School!
Good luck with your efforts!