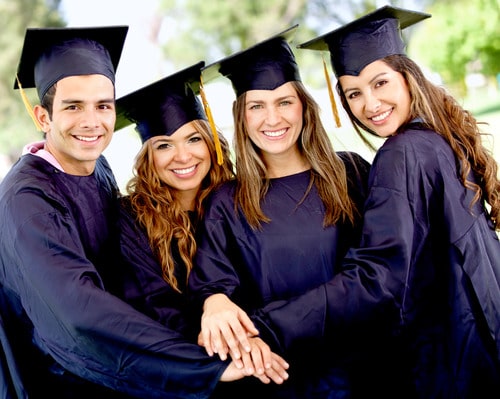 Technology school grants are available from several sources to provide schools with funding to expand their technological offerings.
These school grants may include funding for technical curriculum development, training programs, hardware, software and other equipment, professional development, and administrative staff to manage and oversee grant projects.
Technology school grants are awarded to educational organizations to expand their technological base, within the institution as well as in the community.
Technology school grants provide schools with funding to:
Increase learning outcomes in the areas of science and technology
Establish technical centers in schools
Encourage economic development in the community
Promote professional development
---
Private And Corporate Foundations That Provide Technology School Grants
Many private and corporate funding agencies, as well as federal, state and local governments, provide grants for schools to create and develop technical programs. Some private and corporate foundations that provide such grants for schools include:
The David and Lucile Packard Foundation
The SBC Foundation
The Intel Foundation
The Community Foundation of Silicon Valley
The Alfred P. Sloan Foundation
The W. M. Keck Foundation
Merck Company Foundation
The Henry Luce Foundation
Shell Oil Company Foundation
Technology school grants are mostly awarded to non-profit organizations such as schools, colleges and universities, tribal organizations, health care agencies and local government agencies. They may fund specific projects, or may be applicable to general technology expansion within education institutions.
An estimated 70 high-tech companies now operate foundations that offer technology grants for schools.
In addition, organizations such as the Country Music Association, Coca-Cola, the Keep America Beautiful Foundation, as well as various filmmakers, donate to schools for technology projects.
The Foundation for Rural Development funds technology grants for schools located in rural areas.
Visit their web site to find out more about awards and qualifications for these grants.
Technology grants specifically earmarked for high schools include:
Technology school grants are available from several sources.

The US Department of Education is a great resource for finding finding agencies and grant opportunities. Visit the US Department of Education's Grant Forecast page for details.

The informative forecast page lists several funding sources in an easy to read table. The table includes data on the application process and deadlines for application. Each funding agent may require a different application process, and the deadlines for each vary, as well.

Technology school grants enable schools to broaden their technical offerings and facilities by providing funds for equipment. personnel and programs.

In addition, these grants enrich the community and promote a well-prepared workforce.

Technology school grants also provide employment opportunities for those hired to administer grant projects and those interested in visiting.

Attending a Technology School

For those of you looking to attend a program at a technology school and are looking for funding specifically to pay for that program, we have a couple of suggestions…

Pell Grants: This is the primary source of Federal funding for grants and it should be #1 on your list. You can read more about Pell grants here.
Federal Supplemental Educational Opportunity Grant (FSEOG): This is the second of the two major Federal funding options (the first is the aforementioned Pell grants). You can learn more about the FSEOG here.
State Grants: Check your local state's option for grant funding as well. You can do that here.

There may also be scholarship options for attending technology school, but we always recommend going after the grants first. Unlike scholarships, they are distributed without expectation of either scholastic or athletic performance, which makes them a big win!