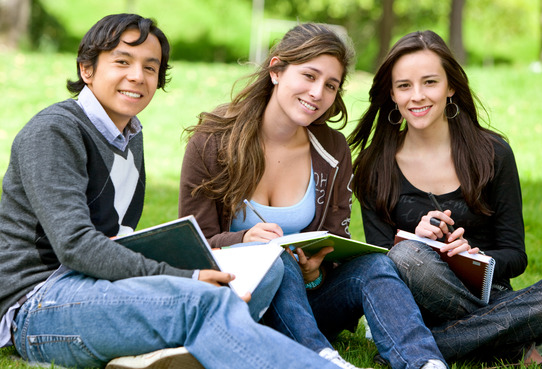 If you are in the United States and are intent on obtaining a grant to help fund your post secondary education, filling in and submitting the Free Application for Federal Student Aid (FAFSA) form is your first and arguably, most critical step.
That's because the information in this application is used to determine your eligibility for the main federal grants (the Pell Grants and the Federal Supplemental Educational Opportunity Grants) as well as any relevant grants which may be available in your state at the governmental level.
---
Where Can I Find The Free Application for Federal Student Aid Form (FAFSA)?
This form is available at most high schools as well as colleges and universities, but it is also available for download online.
You can also request one be sent to you by calling the Federal Student Aid Information Center at 1-800-4-FED-AID (1-800-433-3243) or 1-319-337-5665.
---
When Is The Deadline for Submitting the FAFSA?
Obviously, the sooner you can submit your application the better – as soon as possible after January 1 of the year in which you are applying is best.
Why?
As mentioned earlier, the data contained in the Free Application for Federal Student Aid is used to determine eligibility for state, as well as federal grants.
Depending on your state, financial resources for school funding may be limited.
In this case, as students submit their applications and are awarded grant money, the reward fund is depleted. If you turn in your application too late in the year, there is a chance that there will be no money left to be given out.
So do not delay!
Here's how its stated on the official web site…
Students should apply as soon as possible on or after January 1. Your college must have your correct, complete application information by your last day of enrollment in the year you are applying
---
How Does The Government Determine Grant Eligibility?
The most crucial information in FAFSA application is the revenue disclosure – both yours and your parents.
Your parent's income may not be applicable; if you're a high school senior living at home, your parent's income level will be what is used, as it's unlikely you have much.

If you're on your own and thinking of going back to school to get a better job, then it will be your income that determines your eligibility, not your parents.
Using this revenue information, the government uses the EFC (Expected Family Contribution) formula, and calculates if you are eligible for a grant, and if so, the amount available to you.
---
Can Mature Students Submit the Free Application for Federal Student Aid?
Of course.
Many of the available federal and state grants that use the Free Application for Federal Student Aid application as the basis of determining grant eligibility are not restricted to those who have just recently graduated from high school.
These grants are there to help all citizens further their education and get better jobs and careers.
It doesn't matter whether you are a single Mom who has been working for the last 10 years and you want to go back to school or you're a 50 year old laid off auto worker; if you want to see if there is grant money available to help fund your education, start by submitting the Free Application for Federal Student Aid form.
---
What Happens After I Submit The FAFSA?
Normally you will hear back from the government within a few weeks – they will send you a SAR, or Student Aid Report. This document will report on your eligibility for grant funding.
---
What Happens If I Am Not Eligible For A Federal Grant?
Just because you can't obtain federal or state grant money doesn't mean you have no options when it comes to funding your school or college education.
Grants tend to cater to the financially disadvantaged, are not required to be repaid, nor is the funding tied to a specific level of academic performance. The latter two reasons are why grants are so popular.
Scholarships, for instance, are another option, although there are some "strings attached" to a scholarship; usually you will have to maintain a certain level of academic performance in order to maintain the funding.
Other grants are offered on the state levels for specific ethnic groups, specific programs, and so on.
As an example, the state of New Hampshire offers a medical education program grant that's available to students at the University of New England or the Dartmouth Medical School who are enrolled in a doctoral program.
There are literally hundreds, if not thousands of specific scholarships and grants offered by community groups, societies and schools across the U.S.
In an effort to hep you find additional (or alternate) funding sources for your post-secondary education, we have put together a listing of grants and scholarships by US state.
We invite you to visit this page to research available state-specific grant and scholarship offerings.
Good luck in obtaining funding for you education!