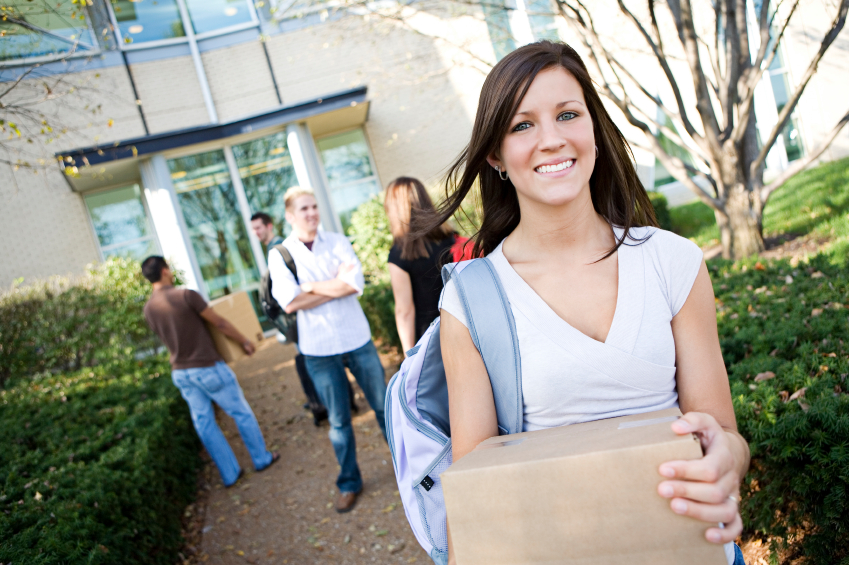 There is a lot of buzz these days about the availability of free money in the form of grants and scholarships for which the majority of students can apply to help pay for a post secondary education.
And there's good news here; there are many legitimate grants and scholarship opportunities available to help fund your post secondary education (and many more if you are willing to do some digging). The following article contains a list of 20 super-popular grants and scholarships you should definitely make use of and apply.
20 Popular Grants and Scholarships
The following 20 grants and scholarships include the few major federal educational grants and then some foundation based college scholarship programs.
This is basically free money for your education.
It's up to you to find out what grants are offered in your particular state of residence for other than educational purposes.
Due to the specificity of grant requirements and uses this is a much better approach than trying to list "popular" types of grants that may or may not be offered in a particular state and may or may not apply to various individuals.
Use our state grants page and select your particular state to get access to specific information on other grants and scholarships which may be available to you.
---
1. Pell Grants
Most people are familiar with Federal Pell grants, as they are the most well-known and readily available funding option for people looking to pay for college or university.
They are awarded to undergraduate college/university students to help with educational costs.
Applying this grant is easy and it should be the first on your list of options; just fill out and submit the FAFSA (Free Application for Federal Student Aid) form.
Details on submitting the FAFSA form can be found here. One benefit of the FAFSA is that by submitting it, you gain access to funding from a number of available grant options.
Grant award amounts vary, and the most a student can expect to see is about $5000 for a year of study.
Eligibility is determined on the basis of what is called the EFC (or Expected Family Contribution) which is an assessment of how much an applicant or his or her family can contribute to tuition costs.
Learn more about Pell grants here!
---
2. Federal Supplemental Educational Opportunity Grant (FSEOG) Grants
These grants are also given out at the federal level to assist students with college expenses.
They are similar to the aforementioned Pell grants but employ a matching funds program in which the school pays for 25% of the grant amount while the federal government pays for 75%.
Learn more about FSEOG grant here!
---
3. Academic Competitiveness Grant (ACG)
This grant is awarded to academically promising undergrads. So grades are an important prerequisite for applying for this grant.
Students must maintain at least a 3.0 grade point average in order to continue to be eligible.
---
4. SMART Grants
SMART (Science and Math Access to Retain Talent) grants are awarded to students that are eligible for Pell grants and who are majoring in math and/or science related courses.
Like the other grants above it can be combined with Pell grants. Fill out the FAFSA to apply.
---
5. TEACH Grants
TEACH stands for Teacher Education Assistance for College and Higher Education.
These Federal grants are for students enrolled in programs that will result in teaching career, but there are some eligibility requirements. You must…
Meet the requirements for Federal student aid.
Attend a participating TEACH grant school.
Enroll in an eligible program
Maintain a 3.25 GPA
Complete TEACH grant counseling for each eligible award year
Sign a TEACH grant agreement.
This is available to both undergrad level students as well as people involved in continuing education.
As usual for Federal funded grants, you can apply by submitting the FAFSA.
---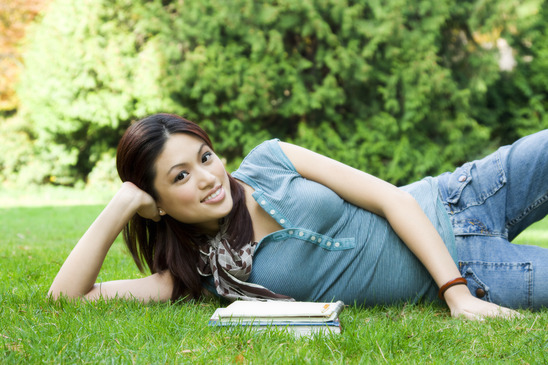 ---
6. JumpStart Scholarship
This scholarship can be used at any college or university in the United States to pay for educational expenses.
What's exciting about this scholarship is that it is not needs based, which means anyone can apply, regardless of their financial means.
The award amount is $1000.
Complete details can be found here!
---
7. Gen and Kelly Tanabe Scholarship
The Gen and Kelly Tanabe Scholarship is a merit-based program that helps students fulfill their dreams of a higher education. The scholarship is named for Gen and Kelly Tanabe, best-selling authors on education, whose generous donations fund this program.
The grant amount is $1,000.
Complete details and application form can be found here!
---
8. Scholarships Sponsored by Sallie Mae
The Sallie Mae Fund is a charitable organization that supports the successful development of America's youth by supporting programs and initiatives that help open doors to higher education and to support initiatives focused on the communities it serves.
When you login or register at their web site for free tools and information you can win a chance at a $1,000 grant! Register here!
---
9. Scholarship Dectective
No, this is not a scholarship for budding detectives. Scholarship Detective is a search engine for grants, and to celebrate their launch they are giving away free money to a couple of lucky students!
They are offering 2 $1,000 grants.
Details and registration for are here!
---
10. AAUW Educational Foundation Career Development Grants (For Women)
These grants are sponsored by The American Association of University Women (AAUW) Educational Foundation.
They are designed to help college educated women who require further training to progress in their chosen career fields.
Grants are distributed on a state by state basis and vary in value; from $$1,000 – $10,000.
To review the current options available to you, click here!
---
11. Adult Students in Scholastic Transition (ASIST)
Offered by Executive Women International (EWI). However these grants are not only for women.
It is offered to single parents, individuals newly in the workforce, and laid off or displaced workers, all for the purpose of beginning or furthering their education and making life transitions.
Eligibility requirements include…
Financial need
Socially, physically, and economically challenged adults
Displaced household with small children
Clearly defined career goals and objectives
Specify educational requirements to attain the above goals and objectives
Utilize re-entry programs available through colleges, community agencies, and service groups or career professionals
U.S. citizen or permanent resident
18 years of age or older
In 2017, Executive Women International provided 6 grants totaling $20,000. More details here!
---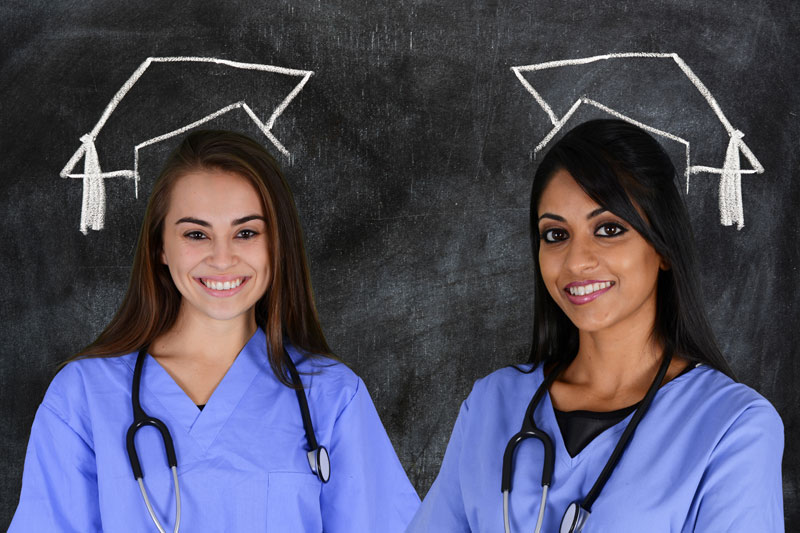 ---
12. AFSA National Essay Contest
AFSA stands for American Foreign Service Association. This grant is only offered to the dependents of US government Foreign Service employees.
The award amount is $2500 (and a trip to Washington D.C.) to the winner and $1,500 to the runner up.
---
13. Alpha Kappa Alpha
The Alpha Kappa Alpha Educational Advancement Foundation Inc provides a number of options for obtaining free money for school, including the Merit and Financial Need and Youth Partners Accessing Capital (Y.P.A.C.) scholarships.
It is aimed at helping undergrad and grad students overcome financial hardship and progress with their education. A 2.5 GPA is required.
Complete details on how to apply can be found here!
---
14. The You Deserve It Scholarship
Provided by Scholarship Owl, an online service that searches for scholarship and grant opportunities and submits your application for you. While Scholarship Owl is not free, you do not need to be a paying customer to register for this $1,000 grant, only agree to receive promotional material from them.
---
15. Duck Tape Scholarship Contest.
Yes, THAT Duck Tape. Not only is it great for sticking just about anything together, it also gives you money for school!
Who knew?
The scholarship rewards two creative graduating high school students (one male, one female) with two $10,000 scholarships. All that`s required is that you find some super creative way to incorporate Duck tape into your prom dress or tux. Yes, really. I'm not making this up.
---
16. Bonner Scholarships
The Bonner foundation awards community service scholarships to students attending some participating colleges. The student must meet yearly community service obligations. The award amount varies.
---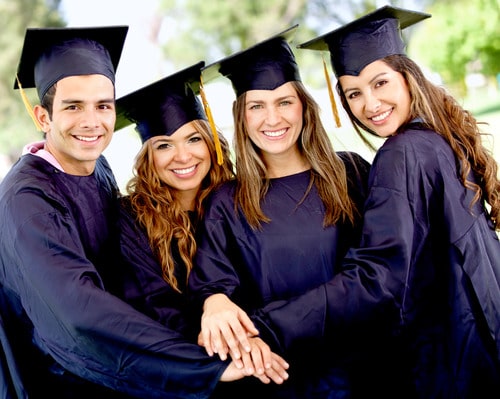 ---
17. First Financial Bank Financial Goals Scholarship
Provided by the First Financial bank, this scholarship provides one $2,000 scholarship per month to U.S. resident 18 years of age or older who are enrolled (or planning to enroll) in a college degree program.
Applicants are required to submit a 500 word essay after submitting their contact data.
You can apply online here.
---
18. Davidson Fellows Award
The Davidson institute for talent development awards a quite substantial amount – $50,000 – to youth involved in innovative, "outside the box" work in a variety of disciplines.
More details, including how to apply, can be found here!
---
19. The Davis-Putter Scholarship
According to the web site the eligibility requirements are as follows…
The Davis-Putter Scholarship Fund aids people active in movements for social and economic justice.

These need-based scholarships are awarded to students who are able to do academic work at the college or university level or are enrolled in a trade or technical program and who are active in the progressive movement.

Early recipients worked for civil rights, against McCarthyism and for peace in Vietnam. Recent grantees have been active in the struggle against racism, sexism, homophobia and other forms of oppression; building the movement for economic justice; and creating peace through international anti-imperialist solidarity.

Applicants must have participated in activities in the US, and there is a strong preference for applicants who plan on working in this country.
If you are interested, this grant maxes out at $10,000 per year!
---
20. Elks Scholarships
If you're familiar with the Elks Lodge, then you will know who the Elks are. What you may not know is that they offer a significant amount of scholarship and grant money every year.
Learn all about their various programs here!
---
Some Background Information on School Grants and Scholarships
One of the most popular types of grants given out by both the federal and state governments is the college grant.
These are grants given mostly to undergraduates to help out with tuition and other college costs. It is fairly easy for anyone who can show that they have a certain financial need to receive these grants.
As far as other types of grants and scholarships go, the opportunities are mostly on the state level or given out by private foundations. It's important to understand the basic monetary flow that grants follow. The federal government awards grants and scholarship money mainly to organizations, rather than individuals.
There may be one or two exceptions, but for the most part grant money is allocated at the federal level, proceeds to some state governmental office or simply a business or nonprofit organization somewhere in the US, and from there is occasionally given out to qualifying individuals.
So there is, not surprisingly, a kind of trickle down effect. As far as government money goes, it generally originates at the top and works its way down through one or more organizational levels before going to any individuals.
We're speaking here of government grants. The other side of the equation involves private grants.
These grants do not originate with the Federal government but with private grant foundations and companies. These, then tend to work on the local level too – they are often concentrated in the states or regions where the organization does business. They may be national in scope as well, but usually they have some kind of regional applicability.
If they don't have regional applicability, they have some focus that narrows down the number of people that can apply – such as ethnicity and types of projects or undertakings fore which the grant will be used.
So the bottom line is that if you want to apply for a specific kind of grant, it pays to think locally (see our grants and scholarships by state page for listings of regional funding opportunities).
By far the easiest types of grants to get are educational grants and scholarships. People attending college and meeting various criteria can apply for these.