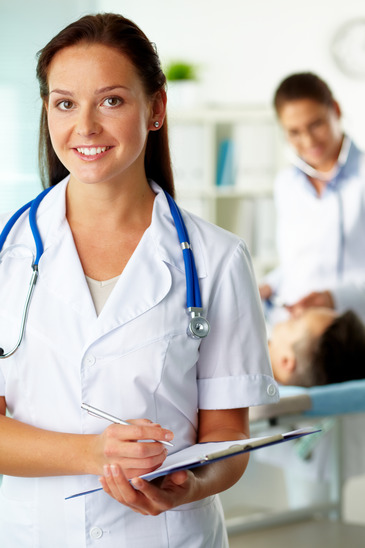 Paying for medical school is an expensive proposition and as a result we have put together this complete guide to medical grants.
Introduction
Due both to the sheer length of the training process – it often involves eight years of class and clinical study along with as much as 12 years of residency and fellowship work – and the intensiveness of the field itself, studying medicine is one of the more costly educational options.
It often results in students owing 100k or more for loans they have taken out by the time they are all finished with their actual schooling and have begun to work in the field.
All this being the case, any and all monies that don't have to be paid back are a bonus and a welcome sight. Every little bit helps, and so grant money is something that medical students seek avidly.
Medical grants, in the general sense, are not only for medical students however. They can also be awarded to patients to pay for medical care.
In the overall sense a medical grant is simply money donated to pay for medical work – either a procedure, research, or a combination of both. As such they are awarded to researchers, medical departments of colleges, students, and patients alike, because all of these parties are involved in the practice of medicine.
Let's take a look at the various types of medical grants and what goes into the process of applying for them.
We'll look at some of the criteria for being eligible for these various types of grants, what they are awarded for, and the types of organizations that offer them.
Having an overview of the whole process is a good idea before apply for these grants, whether you are a medical student, a patient, or someone involved somewhere in medical education or administration.
Grants for Medical Students
If a student is in the undergraduate phase of their study of medicine, ordinary grants such as the Pell grant and the Federal Supplemental Educational Opportunity (FSEOG) grant apply to them as much as it does for anyone else in undergraduate secondary education.
So these can in sense be thought of as medical grants in that they help pay for the basic expenses of medical school such as tuition, books, and medical equipment and supplies.
In order to apply for these types of grants, a student must fill out the Federal Application for Student Aid form and submit it.
This form is available both online and in paper form at universities, libraries, legal offices, and the like.
More information on accessing and submitting the form can be found here.
Above and beyond this however, what a medical student that is past the undergraduate stage is really after is either a research grant or a fellowship of some kind, or scholarships from foundations to help pay for their continued education.
A research grant is a grant that is given by the government or some other organization or foundation to pay for medical research.
More advanced medical students are able to initiate research projects for which they can obtain grants while also fulfilling various requirements and furthering their education.
There are also simply grants given to medical students that meet various criteria, whether or not they are doing research.
Here are some of the foundations that a student can consider when applying for medical grants to help pay for school. The web addresses for these organizations will be given at the bottom in the helpful links section:
The American Medical Association (AMA)
The largest association of doctors and medical students in the U.S., the AMA was founded in 1847. Students can apply to this organization for medical research grants. Specifically check out their SEED grant research program, which awards $2,500 grants to encourage students to enter the medical research field.
The National Institutes of Health (NIH)
This organization is the research arm of the Unites States Department of Health and Human Services. As such it awards grant money for all kinds of medical research, so it is a primary funding source for medical students at the research stages of their academic careers.
The New York Academy of Medicine
Based in New York City and established in 1847, the New York Academy of Medicine is a non-profit organization devoted to furthering the health of urban populations across the United States. As such it awards grants for research it considers worthwhile, and medical students can apply to it for grants.
The Howard Hughes Medical Institute
The Howard Hughes Medical Institute is a large non-profit research institute in Chevy Chase Maryland that has one of the largest educational endowment funds in the country (around $14 billion). Students undertaking various research projects can apply to the institute for grants.
The American Medical Student Association
This student run association was formed in the 1950s, and strives to help medical students in a variety of ways to become ethical and well trained professionals in the field. They have managed over $75 million in grant and contract funds since they were founded. They work with a variety of individual foundations to raise funds for a number of educational purposes.
Association of American Medical Colleges
The AAMC is based in Washington, D.C. and was founded in 1876. It is an accrediting body for M.D. granting institutions and can also be applied to for medical grants. Like the others, it is a non-profit organization.
In addition to these large funding sources, a simple search on the internet for "medical school grant foundations" or a similar set of terms will bring up all kinds of private foundations and groups that assist medical students in paying for their education.
Sometimes they have certain criteria such as being from a specific minority group, living in a certain region, or entering a specific branch of medicine.
Simply create a list of all these grant sources, from large governmental ones to private sources, for which you fit the criteria and apply to them. It doesn't hurt to apply to quite a few – the worst that can happen is that you won't get the grant.
The more grants you apply for, the greater your chances, so think volume.
Grants to pay for Medical Care
Though the basic principle of getting free money to pay for medicine is the same, grants to pay for medical care are something of a different ballgame.
Nevertheless, there are a number of ways that someone in need of medical care can apply for grants to cover the expenses incurred. Here are a few:
Ask an organization that helps people with a specific illness for a grant.
There are often groups or foundations, such as the American Cancer Society, that help people with specific illnesses.
You can approach these groups and ask them about a grant for a particular procedure related to that illness.
Ask the hospital for a grant
Sometimes hospitals have funds set aside to help patients who can't pay. So the hospital where you are a getting treatment is an obvious place to ask about grants. They may well have funds in place to help patients in need.
Employers
Your employer may be willing to pay for some medical treatment. This is not like asking for a favor. Employers have to make sure of the health and well being of their employees in order to make sure their business remains operating optimally, so they are often willing to pay for medical care to some degree.
Churches
Churches are humanitarian organizations and they may be willing to help you pay for some necessary medical care with money you need not pay back. This will depend on the church, and is entirely at the discretion of the church staff, but it is always a possibility so it shouldn't be overlooked.
Local Government
Your town, city, or state government may have funds to help out people with certain medical conditions. Check with your local and state health departments about the medical grants they may offer.
Regardless of whether you are a physician, student, or patient, medical grants can be a great help.
The key is to investigate as many sources as possible and try to find a number of grants to help pay for education, research, or care. Think in terms of finding a large number of potential grant sources to increase the chances of getting a grant.
Resources and Links for Medical Grants
The American Medical Association – SEED program
https://www.vumc.org/global-health/american-medical-association-ama-seed-grant-research-program
The National Institutes of Health
http://www.nih.gov/
The New York Academy of Medicine
http://www.nyam.org/
The Howard Hughes Medical Institute
http://www.hhmi.org/
The American Medical Student Association
http://www.amsa.org/AMSA/Homepage.aspx
Association of American Medical Colleges
http://www.aamc.org/
The Foundation Center – has large database of grant foundations
http://www.foundationcenter.org/