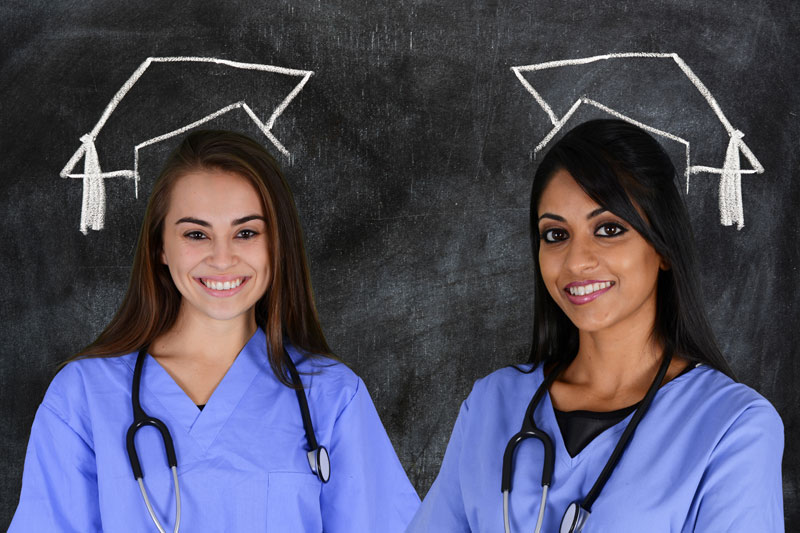 If you're Hispanic and trying to find free money to pay for college, there are a number of school grants for Hispanics available just for you as well as general funding options that you can also use.
Here's where to start looking…
Grants from the Federal Government
The first place to begin your search for post secondary funding is with the standard grants available from the federal government.
Well-known undergraduate college grants such as the Pell, the Federal Supplemental Educational Opportunity Grant (FSEOG), and the Academic Competitiveness Grant (ACG) are not specifically offered on the basis of race or demographic minority status.
However they are available to all regardless of race and therefore all Hispanics should pursue them. The grant amounts are usually in the neighborhood of between $2000 to $5000 dollars and can be used to partially cover college tuition and other costs.
They are awarded primarily either on the basis of financial need or academic achievement.
---
Grants from state governments
Hispanics can also pursue school grants from state governments to help pay for school. These vary from state to state. They may be awarded on the basis of financial need, academic performance, status as a Hispanic minority, or a combination of these.
The best way to find out about these grants is to talk to a financial aid advisor at the school or your choice and see what the options are.
You can also contact the labor department in your state of residence and ask them what state based scholarships and grants are available.
---
Grants from private sources
Once a Hispanic student has looked into the standard options, he or she can investigate options for private funding.
Both colleges and a variety of private foundations offer grants specifically to Hispanics to help them pay for education.
While there are many scholarship programs offered exclusively to Hispanics, often these grants are offered by schools or programs that offer funding to a number of different minorities.
---
The Hispanic College Fund (HCF)
The Hispanic College Fund offers grant based educational financial aid to Hispanics involved in higher education.
This fund allocates money to Hispanic Americans for college expenses.
Their mission is to prepare the next generation of Hispanic professionals by encouraging them to get educated and enter the workforce.
This fund awards around $2 million yearly in scholarships, most of whom are in the income range of just over $20,000 yearly.
The HCF also sponsors the Hispanic Youth Symposium – a 4 day pre-collegiate experience for Hispanic youth to encourage them to pursue a college education.
---
The Hispanic Scholarship Fund
This funding option is similar to the one above and is also a good source of information about the Hispanic grants available. You can also learn about community outreach workshops and seminars that inform Hispanics about the educational opportunities open to them.
This group has a wealth of information and can be contacted via their website.
Their web site can be found here.
---
The Hispanic Heritage Foundation
This organization offers a number of grants for Hispanics in education and well as employment assistance, leadership seminars, and so on.
They offer assistance to graduate as well as undergraduate level college students.
For instance they have recently teamed up with the corporation Exxon Mobil to offer a fellowship for science and technology graduate students.
The group's web address can be found here.
---
Other Options
There are many other scholarships of all types that can be found by Internet searches (for instance on "Hispanic scholarship foundations" or a similar search terms) and by talking to financial aid advisors at schools in which Hispanic students are interested.
Hispanic grants for college are fairly abundant because there are many organizations seeking to help this particular group enter the workforce.
As a minority group the trend is toward helping become better educated and represented in the classroom, workforce, and in government.
Hispanic students thus have a fairly good prospect of receiving financial assistance in their educational and professional endeavors.
Resources