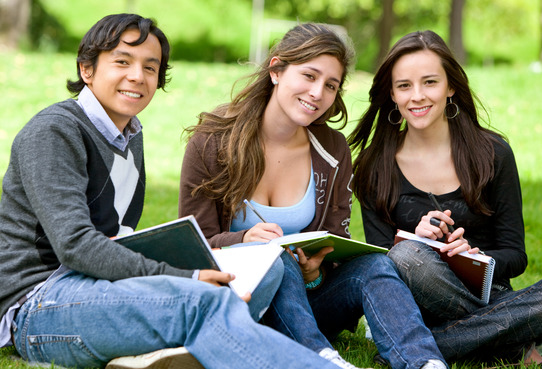 Paying for college can be difficult in the best of circumstances. Students in West Virginia are fortunate to have other options – West Virginia state grants and scholarships help students to find the money they need to pay for college.
Students should turn in scholarship applications and submit their FAFSA (Free Application for Federal Student Aid) as the first step to obtaining West Virginia state grants and scholarships awards to pay for their education.
For many state based programs and private scholarships, students are required to demonstrate their financial need.
Filling out the Free Application for Federal Student Aid (FAFSA) on time is the best way for students to demonstrate their financial need and get the West Virginia state grants they need to fund their education.
Once the student's Expected Family Contribution has been calculated, scholarship committees can determine the student's financial need and award money accordingly.
The Expected Family Contribution, or EFC, is determined by analyzing the income disclosures provided in the FAFSA. It is this number which determines each student's eligibility to receive a grant, and if so, the amount to which he or she is entitled.

Details on where to find and how to submit this form can be found here.
Higher Education Grant Program
This award program is intended to provide financially disadvantaged students with the money they need to pursue their education.
Students must be West Virginia residents and be attending a school in the state or in Pennsylvania. Grants must be reapplied for every year that the student is in college. If the student receives other scholarships and grants, the award money can be used for education costs other than just tuition.
To receive this grant, students must be residents of West Virginia and complete their FAFSA on time.
They should demonstrate financial need and have at least a 2.0 GPA.
Once students have turned in their high school transcripts and test scores, the committee can decide on the amount of the scholarship award. To get a head start, students should complete their FAFSA as soon as possible and complete the scholarship application.
Virginia PROMISE Scholarships
These scholarships are awarded to students who demonstrate academic success and dedication in their studies.
Students must submit their transcripts and have high GPAs to receive this award. West Virginia started this grant program in 2001 to ensure that every student has the chance to attend college.
This award is not based on financial need.
Successful applicants who receive the award will obtain enough money to fund the entire cost of tuition at a state college in West Virginia.
More details here.
ASTA Scholarship
The Allegheny Branch of the Mid-America Chapter of the ASTA funds this scholarship award.
Students in Western Pennsylvania and West Virginia can apply for the award. Students must have at least two years of experience in the travel industry.
In addition, they should be pursuing studies in hospitality, travel, tourism or some related field. This scholarship program offers on a reimbursement basis.
Students must attend an ASTA Seminar or the Travel Institute Educational Program.
Once they show proof that they completed the seminar, the ASTA will reimburse the student for the costs incurred.
Verizon Foundation Scholarship
The UNCF Verizon Foundation Scholarship was created to reward high-achieving students in the field of business, engineering, network administration, computer electronics or computer science. In addition to these fields, students may also be studying mechanical engineering, accounting, human resources, information systems and industrial engineering.
Students must be enrolled at an accredited institution and have at least a 3.0 GPA.
Synod of the Trinity Scholarships
Applicants must be current members of the United States branch of the Presbyterian Church. If they are not church members, they must be attending one of the following colleges: Wilson, Arcadia, Waynesburg, Grove City, Davis & Elkins, Westminster or Lafayette.
Eligible students must be enrolled full-time to receive the award. In addition, successful applicants have to be from Pennsylvania or West Virginia.
NAPA Research and Education
This scholarship program is intended to grant funding to undergraduate or graduate students. Students must be United States citizens and be enrolled in college on a full-time basis. In addition, students should be studying construction engineering, civil engineering or construction management.
Once the scholarship is awarded, students must take at least one HMA technology class and maintain satisfactory academic performance.
West Virginia state grants are awarded based off of the student's transcripts, GPA, personal statement, work experience and an outside appraisal.
To obtain more information about the award, students should check out
Air and Waste Management Association Scholarships
This undergraduate award is provided for by the Allegheny Mountain Section of the Air & Waste Management Association.
Every year, the award is given to students who are current students in college or high school seniors. In addition, award winners must be within West Virginia or Western Pennsylvania.
The award committee for this scholarship takes into consideration a student's plan of study, career goals, academic history and extracurricular activities. A student's financial need, physical disability and race are not accounted for during the scholarship process.
To receive the award, students must be studying in the fields of environmental science, law or engineering. All applications must be received by the March 31 deadline to be considered.
West Virginia state grants are generally awarded based on academic merit or financial need.
To have the best opportunities for state funding, students should pursue a rigorous academic course load. In addition, many award programs will look at a student's extracurricular activities.
Becoming involved in volunteer work, community service, sports or academic clubs can increase an applicant's chances of obtaining funding for their education.
Other Resources
Be sure to investigate Pell Grants and the FSEOG (Federal Supplemental Education Opportunity Grant). While not Virginia state grants specifically, you can use these Federal funding options to pay for your accredit field of study.