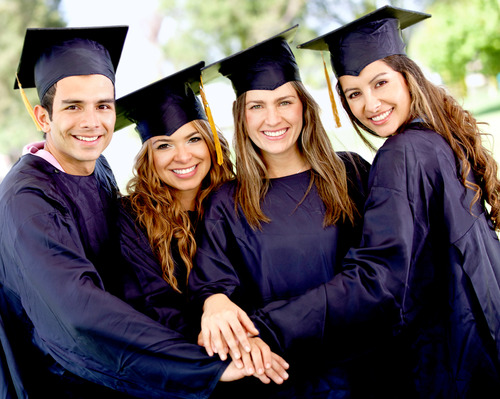 To apply for many Tennessee state grants and scholarships, the first step students should consider is to submit the Free Application for Federal Student Aid form or FAFSA (complete details here!).
This aid program is run on a federal level, but is often used to establish each student's eligibility for financial grants available on the state level as well.
The data submitted in the FAFSA is used to calculate something called the "Expected Family Contribution" or EFC.

This number is used by many governing bodies to determine a student's potential financial contribution toward his or her education and accordingly, eligibility for need based grants. Once the number has been computed, certain Tennessee state grants can be given out to students according to their merit or need.

Completing the FAFSA will register you for any applicable federal grants as well.
Rural Health Loan Forgiveness Program
Each year, the state of Tennessee awards tuition grants to anywhere between 25 and 50 students. This program is intended to address areas that have shortage in health resources. Started in 2008, it is a part of a five year pilot program that is attended to solve health shortages in rural areas.
The award amount for the program is not to exceed $12,000 for any given academic year. This money is supposed to cover the student's tuition, fees and school textbook costs. To be eligible for the program, students must be Tennessee residents and not be in default on any educational loan.
Students cannot be currently incarcerated or on any non-prescription drugs. In addition, they must be enrolled at a medical school and be seeking a doctorate in medicine, dentistry or osteopathy. They may also be enrolled in a physician assistant or nursing practitioner program.
Following graduation, students must agree to work in a shortage area for at least as long as the grant money was awarded to them.
If the student chooses not to work in a shortage area after their graduation, they must repay the entire cost of schooling with interest.
The only exception to this repayment is if the student is in a fatal accident or suffers from a permanent disability.
Ned McWherter Scholars Program
Successful applicants in these programs must have just graduated from high school.
They should be Tennessee state residents and have a cumulative GPA of 3.5 or higher. Students should also plan on having at least a 1280 on their SAT or a 29 on their ACT. This scholarship program is intended to encourage students with high levels of academic potential to attend college.
Students who receive the award will obtain $6,000 every academic year that they renew the scholarship.
Half of the money will come from the school and the other half is paid for by the State of Tennessee. As long as the student maintains at least a 3.2 GPA, they may renew the award for up to four years.
Applicants should plan on applying by February 15 for the following year of school.
More details here.
Helping Heroes Grant
Another one of the most popular Tennessee state grants for students is the Helping Heroes Grant. Students who are going to school full-time can receive up to $1,000 each semester. If the student only has part-time enrollment status, they can receive a $500 scholarship each semester. Each grant is awarded entirely on a first-come basis.
To receive the award, students must be a veteran of the United States military or national guard.
They must be honorably discharged and have received one of the following medals: Global War on Terrorism Expeditionary Medal, Iraq Campaign Medal or the Afghanistan Campaign Medal.
In addition, successful applicants cannot already possess a baccalaureate degree or be in default on any federal loan. Students cannot be incarcerated or in violation of any federal drug laws. Applications are due on September 1 for fall semesters.
Once students receive the award, they can receive it for up to eight semesters as long as they make satisfactory progress.
Student Assistance Awards
This Tennessee state grants program is intended for students who exhibit extreme financial need. Eligible students must complete their FAFSA on time and have a low EFC number.
The TSAA program is intended to help financially disadvantaged students attend higher education institutions and is awarded on a first-come basis.
If students have already completed their FAFSA, the state of Tennessee will automatically consider them for this grant.
Students should have an EFC of less than 2100 and be a resident of the state of Tennessee. They should be enrolled at least half-time at a school in Tennessee and show progress toward the completion of their degree.
Additionally, award recipients cannot be in default on any state or federal educational loan.
Each year, the state of Tennessee decides how much award money is to be distributed. As students turn in their applications, the reward fund is depleted. If applicants turn in their FAFSA too late in the year, there is a chance that there will be no money left to be given out.
For students who are attending a private university, the maximum award amount is currently $4,000. Public university students can receive $2,000. Community college grants are $1,300 and career school students are given $2,000.
If the student is attending a technology center in Tennessee, they may receive up to $1,000. Once the award has been granted, students may continue to receive it for the normal duration of their degree.
Hope Access Grant
Students in Tennessee can receive the Hope Access Grant if they enroll in school within 16 months of their high school graduation or equivalent degree.
They should be enrolled at a school in Tennessee and be former home schooling students for at least two years of high school.
The program is intended to help out families that have an adjusted gross income of less than $36,000. If students continue to maintain at least a 2.75 and meet the financial requirements, they may receive the scholarship again in future years.
Hope Foster Child Tuition Grant
Anyone who has received the Hope Access Grant or Hope Scholarship might be eligible for the Hope Foster Child Tuition Grant.
This program is intended for students who were once foster children in the state of Tennessee. Successful applicants must have been in the foster care system for at least one year after the age of 14 or have been placed under permanent guardianship.
Nashville Herb Society Scholarship
This program is intended for students who are about to enroll in some kind of horticulture program. Run by the Herb Society of Nashville, the grant is handed out to students who are current state residents and American citizens.
The scholarship is intended to cover $2,500 of tuition costs. To apply, students must download all of their application materials and submit two references. Applications are due on April 1. Following this day, students will be contacted for scholarship committee interviews.
Information regarding the program is available on the Herb Society of Nashville's official website.
Bird Dog Essay Content
Gifted writers should look into this scholarship program. Every year, the Bird Dog Foundation sponsors an essay contest for high school seniors. Applicants must live within the states of Arkansas, Tennessee or Mississippi if they want to submit an application.
The Foundation works to promote the conservation of wildlife and environmental stewardship. Winners of the contest will receive an award of $1,500. Second place award winners will receive $1,000 toward the cost of their college degree.
Each essay must be 900 to 1,000 words long and be written on the current years topic.
Online resources:
Tennessee Department of Education