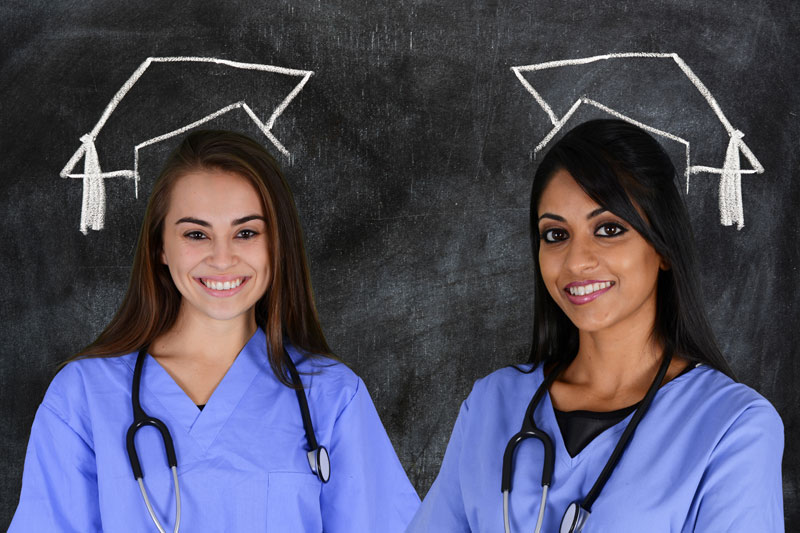 Montana Free School Grants & Scholarships are available to students who demonstrate financial need or academic potential.
Grant money is kind of like having "free money" – money that is handed out in the form of a scholarship that never has to be repaid. Students who are searching for Montana state grants should check out Montana State University's website or the state of Montana's homepage.
Pell Grant
Anyone who has submitted a Free Application for Federal Student Aid (FAFSA) form has already applied for this; it's the primary federal education grant. The amount paid out by the Pell Grant is determined by analyzing the Expected Family Contribution (EFC).
The Expected Family Contribution is calculated from the earnings disclosure on the FAFSA, and is the most critical element in determining your eligibility for a grant.
The lower the EFC is, the more money the student receives. Although the amount changes every year, it normally ranges from $4,000 to $5,000.
Baker Grant
This is another one of the many scholastic awards that is based off of a student's EFC. The Baker Grant is offered to only Montana state residents. The results of this award are decided early so students who file their FAFSA first often face better chances.
Supplemental Educational Opportunity Grant (SEOG)
Students in Montana who demonstrate significant financial need on their FAFSA are eligible for this award.
It is handed out to only the most financially destitute of students. The program only has a very limited number of grants that are handed out each year. Since everything is done on a first-come, first-serve basis, filing a FAFSA before March 1 is the key toward snapping up this scholarship.
Western Undergraduate Exchange (WUE)
This is less of a grant really and more like a tuition exchange program. In many states, out-of-state students are charged exorbitantly high tuition prices compared to the resident students.
To counter this, the states of Alaska, Wyoming, Montana, Arizona, Washington, Hawaii, Utah, Colorado, New Mexico, California, Idaho, South Dakota, North Dakota and Oregon. Students who receive a qualifying test score receive a tuition rate that is 150 percent higher than in-state students, but significantly lower than out-of-state students.
Montana Free School Grants & Scholarships: Presidential Scholarship
The Presidential Scholarship is an award handed out by Montana State University. It is given to students who demonstrate community service, leadership and academic distinction. Each year, a maximum of 20 scholarships are given out to new freshmen.
This grant includes a complete tuition waiver and a stipend. Provided students maintain their GPA they may renew it for a total of four years. Anyone who receives the Presidential or the Provost Scholarship is automatically admitted to the prestigious Honors Program at Montana State University.
To be considered for a Presidential Scholarship, students should have at least a 2000 on their SATs and a 3.75 high school GPA.
National Merit Scholarships
Students who perform exceptionally well on their PSAT are entered into a National Merit Scholarship competition. Each year, almost 15,000 people are named semifinalists. At Montana State University, the administration offers Merit Scholarships to its students. Students who are in the top echelon of academia may receive any cash award amount from $750 to $2,000. As long as the student continues to be enrolled full-time, they can renew their scholarship for up to four years.
Native American Scholarships
Native American students at Montana State University are eligible for financially based or academic grants. After students complete the FAFSA, they need to visit the Center for Native American Studies at Montana State University. Once there, students can submit scholarship applications and turn in their FAFSA reports.
One particular scholarship that is available to Native American Students is the Indian Waiver.
According to the state of Montana if the resident is at least one quarter Native American, they can get their tuition waived. The student must be from a tribe that is recognized by the federal government and exhibit strong signs of financial need. If a student is uncertain if they are eligible, they should contact the financial aid office at their college.
Additionally, non-residents who are Native American can get up to $10,000 of their tuition waived. The individual must be from a tribe that used to call Montana their homeland. These tribe members can get their tuition waived at Montana State University for the majority of the cost of attending school.
The application page and contact information are located at http://www.montana.edu/admissions/images/HomelandsScholarshipInfoSheet.pdf.
Yellow Ribbon Program
Many schools in Montana participate in the yellow Ribbon GI Program.
This program was started after 9/11 to help veterans and families attend school. Established in 2008, this allows many degree granting colleges across the United States to offer reduced tuition for veterans. The school pays the cost of any tuition that is higher than the top public in-state tuition cost. Although this program does not generally affect public universities as much, it drastically reduces the cost of a veteran attending a private university.
Any veteran who is attending an in-state school and pays more than they would at the most expensive public school should immediately talk to their financial aid program. Due to the Yellow Ribbon Program, veterans do not have to be stuck using up their entitlement for school. With the help of the financial aid office, the GI Bill and the participating school, each veteran can get the opportunity to achieve the education of their dreams.
The Montana University System
Another great place to look for Montana state grants is at the Montana University System website.
These scholarships are offered to qualified Montana residents and are intended to help out with tuition costs. Students can apply for the Community College Honor Scholarships, the MUS Honor Scholarships or the National Merit Scholarship. Additionally, many of the schools in Montana offer athletic scholarships. Student-athletes should plan on meeting NCAA Big Sky requirements and contact their ideal collegiate team before they start school.
Premier Scholarship
Students at Montana State University who achieve at least a 3.0 GPA can receive a scholarship that covers the cost of tuition. The Premier Scholarship is intended for students who excel academically. They must have be residents and also be enrolled full-time for as long as they plan on renewing their scholarship.
Students who want to receive this scholarship should plan on filling out their FAFSA by March 1. After this date, many of the academic and need-based scholarships fill-up.
For the best success at finding Montana state grants, always remember to apply for aid as soon as possible.
Online resources:
Montana's State Website http://mt.gov/