Residents in Missouri have numerous state grants that they can use to pay for school. Most free Missouri school grants are based upon a student's FAFSA (Federal Application for Student Aid) report. Students can expect to find need-based aid and scholarships that are intended for exceptionally talented or gifted students.
The Federal Application for Student Aid (or FAFSA) is the primary application any student looking to obtain grant funding for school or college must submit in order to be eligible for such grants. It determines eligibility for the main federal grants (Pell and Federal Supplemental Educational Opportunity Grants), but is also used for certain state grants as well. Learn where and how to submit your FAFSA here!
A+ Designated Scholarship Funds
Students who attended an A+ high school for at least three years are eligible for extra aid. Students must choose to go to two-year college or a vocational school. Additionally, students must be a United States citizen and have an agreement with their high school prior to graduation. High school student need to do more than 50 hours of unpaid tutoring and have a 95 percent attendance record in high school.
Students who are eligible for the program will receive a scholarship that covers part of their tuition. After all federal aid and other scholarships are subtracted; this grant will pay the remainder of tuition and general fees that are not covered. After the FAFSA is completed each year, students can turn in the scholarship form to the MDHE.
Access Missouri Assistance Program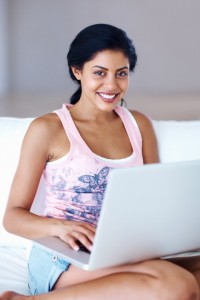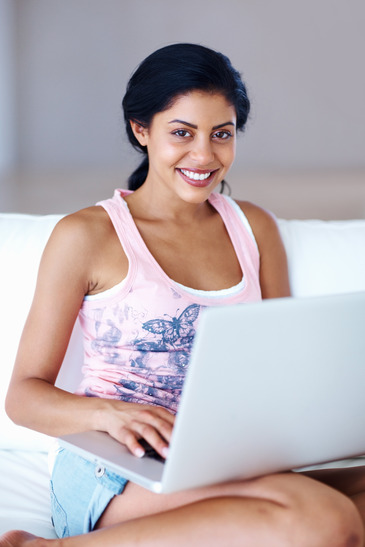 This Missouri state grant program is another one offered to students on a financial need basis. Students must turn in a FAFSA to determine their Expected Family Contribution. Once the EFC has been calculated, students will be automatically made eligible for the Access Missouri Assistance Program.
To be eligible, students must be Missouri residents and have an EFC of less than $12,000. These students cannot be going to school for divinity or theology courses. They must be working on their first degree and be enrolled for full-time credits at a college in Missouri.
Once the student becomes eligible, they may receive up to $4,600 a year at a private institution. Public community colleges and vocational programs receive $300 to $1,000 a year while four-year university students will receive $1,000 to $2,150 annually.
Advanced Placement Incentive Grant
This is one of several Free Missouri School Grants that is only available for the duration of one year. It is intended to inspire high school students to perform their best on Advanced Placement tests. Students must receive at least two scores of three or higher on their AP tests.
These tests must be in the field of math or science. Once they have achieved this, they must also be eligible for a scholarship award through the A+ Program or the Access Missouri Program.
Any student who is eligible will receive a grant of $500 that will go towards the cost of their schooling. Applications for this grant must be turned in by June 1 of every year.
Missouri Higher Education Scholarship
This scholarship program is intended for the top high school seniors across the entire state of Missouri. Eligible students must be either in the top three percent of the state's standardized test scores or in the top five percentiles. Additionally, the students must be United States and Missouri residents. Depending on the students test scores, they may receive up to $3,000 a year in grant money.
Minority Teaching Scholarship
Any minority student who is pursuing a degree in education should consider applying for this scholarship. Students must be of African, Hispanic or Native American Heritage. They must show academic potential and be in the top of their class. Students must submit all of the application materials by June 1 of each year to be considered.
Once the student has received the money, it will be considered a loan until their graduation. After they work for five years in a public school, students will have the "loan" turned into a scholarship. If for any reason they do not choose to teach for the full five years, they must repay the loan with a 9.5 percent interest rate tagged onto it. Students can receive up to $3,000 a year towards the cost of their schooling.
Wartime Veteran's Survivors Grant
Missouri awards grants to the children or spouses of veterans who died in combat. On the list of eligible veterans, any veteran who received an injury during their service or became at least 80 percent disabled is included. Since 2001, Missouri has used this grant program to help out wounded troops and families. The total number of grants awarded in a given year is capped at 25.
Veteran's children must be under the age of 25 and cannot currently hold a bachelor degree. Whenever the injury or death occurred, the child must have been listed as a dependent of the veteran. After a student is cleared of all eligibility requirements, they may receive the full cost of tuition. The grant also includes room and board of up to $2,000 each semester as well as the cost of books. To apply, students must turn the application that is available on the MDHE website. If they have any questions, they can always call (800) 473-6757 and select option 4.
Environmental Literacy Program
This program is intended primarily for minority and underrepresented individuals in the community. The scholarship has been run by the Missouri Department of Higher Education since July of 2009. Students who seek the Missouri state grant money must pursue an undergraduate or graduate degree in an environmental field.
After their application is turned in, they will be interviewed and selected by the Literacy Advisory Committee.
Students who apply for this program must be African-American, Hispanic, Native American, Native Alaskan, Pacific Islanders or Native Hawaiian. They should have at least a 3.0 GPA throughout their high school career and a minimum of a 2.5 in college.
Although award amounts change every year, the maximum is normally slightly less than $4,000. Any student who wants the scholarship needs to get three recommendations. One must be from their principal or counselor. They must also write an essay and turn in a copy of their transcripts and resumes. If their application is chosen, they will receive an approval letter. Provided they keep their grades up, the scholarship can be renewed each year that they are in school.
Online resources:
Missouri Department of higher education
Missouri state website