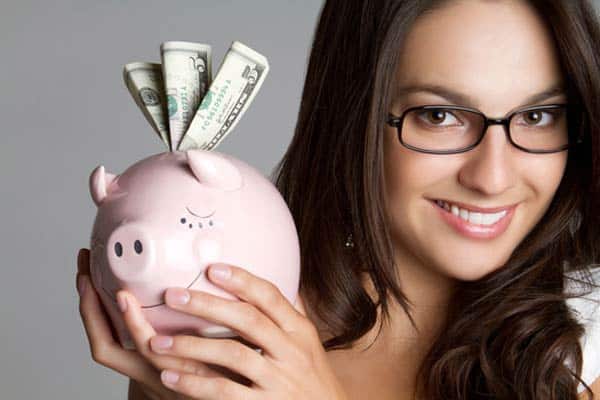 Looking for South Dakota Grants and Scholarships?
With the rising costs of post-secondary education, scholarships, federal loan programs, and federal and state grants are necessary for most students to attend college at an affordable cost.
To help meet this need, there are a variety of South Dakota State Grants and scholarships available to those students who qualify…
South Dakota Opportunity Scholarship
The South Dakota Opportunity Scholarship is a program which awards select South Dakota resident students $5000 total over the course of 4 years.
To qualify, students must have graduated from high school in South Dakota within the past 5 years and have an SAT minimum score of of at least 1070 or an ACT score of 24 or higher. Further requirements include:
Students must meet requirements for the types of courses taken in High School.
Schools of higher education that the student chooses to attend must be accredited by the Higher Learning Commission of the North Central Association of Colleges and Schools in South Dakota.
More information on this South Dakota State Grant may be obtained at http://sdos.sdbor.edu.
Dakota Corps Scholarship
The Dakota Corps Scholarship generally grants qualified students full funding of post-secondary tuition and usually all fees (based on public college costs).
Those attending private schools can still access the funding, but it will likely not cover the higher rates at the private school (just the public school rate). A few main requirements for receiving these funds include:
Commitment by the student to work in a high-need occupation for a specified amount of time. Some high-need occupations are teaching and nursing.
Must have graduated from a South Dakota high school with a Grade Point Average of at least 2.8 out of 4.
ACT score of at least 24.
Apply for the Scholarship within one year of graduation from high school.
For more information, go here
Jump Start Scholarship
This relatively new program is for those students who graduate from a public high school in less than three years and enrolls in a participating school of higher education without also attending any high school classes that year (what would have been the 4th year of high school).
The amount of the award is $1,812.09 for the first year of college. Further qualifying requirements include:
Must be a South Dakota resident
Must fulfill all high school educational requirements for the program
More details about this scholarship may be found at http://sdbor.edu/students/JumpStart.htm
Robert C Byrd Honors Scholarship Program
This scholarship awards about $1,500 to 15 qualifying students each year. Out of all applicants for the scholarship, the best students are selected based on:
South Dakota residencey
Grade Point Average of 3.5 or higher
A score higher than 29 on the ACT
More information about the Robert C Byrd Scholarship Program can be found at www2.ed.gov/programs/iduesbyrd/index.html
The Richard Hagen-Minerva Harvey Memorial Scholarship
This scholarship program awards at selected student with up to $6,000 over the span of 4 years. The qualifications are as follows:
Must be an American Indian who is registered with a tribe located in South Dakota.
Must have graduated from an accredited high school located in South Dakota within 5 years of application.
Maintenance of a college cumulative grade point average of at least 2.5 at a public or private approved institution of higher learning located in South Dakota.
Please go to the South Dakota Department of Education website to see more details about this scholarship: doe.sd.gov/secretary/scholarships.asp#HagenHarvey
Ramia Boersma Memorial Scholarship
The Ramia Boersma Memorial Scholarship is an award of up to $750 for select students who have high academic achievement and plan on becoming educators.
Basic Qualifications are as follows:
Must be the child of a current or former member of the South Dakota Education Association.
Must be in the top 25% of graduating class at a public school located in South Dakota
Enrollment to a South Dakota school of higher learning.
A 300 to 500 word essay.
For further details, please review the program at http://sdea.org/hom/523.htm
South Dakota Grants and Scholarships: Federal Grants Opportunities
Federal Pell Grant: This program is for those who have never achieved a Bachelor degree or higher and are attending college or university.
The amount awarded depends on income and amount of credits enrolled in. The maximum award amount per year is $5,550.
More information about the Pell Grant may be found here!
Federal Supplemental Educational Opportunity Grant (FSEOG): Those who are in the most financial need will be the first ones to be considered for this need-based grant.
The amount that is awarded depends on several factors but may be up to $4,000 per year (more information on the FSEOG can be found here!)
Eligibility for these federal grants (as well as many state grants as well) is determined by the data obtained in the Free Application for Federal Student Aid (FAFSA) form.
If you have not yet submitted one, it should be your next step. More details on the FAFSA here!
Summary
Hopefully you have found this article on South Dakota Grants and Scholarships helpful.
With so many opportunities for grants and other free money for education, students in South Dakota can gain affordable, quality education. Those who have good grades and commitment to higher education seem to have the best educational funding opportunities at their fingertips.