High school and undergraduate college or university students resident in South Carolina can apply for many available South Carolina Grants and Scholarships.
These monetary awards vary from merit-based grants to needs-based grants. To support these grants, the state makes funds available mainly through the state's general funds and their portion of the lottery funds.
The following are five South Carolina Grants and Scholarships available to students…
Palmetto Fellows Scholarship (PFS)
This is a merit-based program with grants up to $7,500 for each academic year. Applicants for one of these grants must be residents of South Carolina and be academically talented. This program was started in 1988 with the intent to attract students to study in colleges within South Carolina.
Students entering their Freshman year of undergraduate study may receive as much as $6,700 towards the cost of their attendance.
For their sophomore, junior and senior years, the grant offers up to $7,500 for each year. Eligible students can receive money from this grant for their full undergraduate degree years if they complete at least fourteen credits each semester and complete their undergraduate degree within four years. The student must be enrolled at a four-year college within the state of South Carolina.
There are also three five-year programs toward a bachelor's degree approved by the South Carolina Commission on Higher Education:
* Bachelor of Landscape Architecture offered at Clemson University
* Bachelor of Music Therapy offered at Charleston Southern University
* Bachelor of Arts, Music Education offered at Limestone College.
The Palmetto Fellows Scholarship Enhancement program began in 2007 and its intent is to support students who are enrolled as mathematics or science majors in programs approved within this grant.
Legislative Incentive for Future Excellence (LIFE)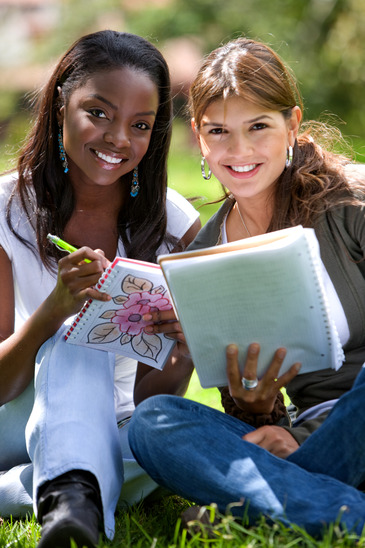 This grant is administered at each approved college or university through their financial aid office. It is a merit-based program intended to encourage students to obtain an undergraduate degree from in-state colleges or universities.
These students must be entering full-time studies, taking at least 14 credit hours and must be seeking an undergraduate degree.
This grant also has an Enhancement program that has additional requirements. This program is intended for students seeking a degree in mathematics or life and physical sciences or a combination of both.
Approved math and science courses, listed on the Commission's website, must compose a minimum of fourteen credit hours in the first year of study and one of these must be their declared major.
They must be studying in an approved four-year South Carolina college or university.
South Carolina Lottery Tuition Assistance Program (LTA)
This program began in 2001 and was implemented during the following academic year.
Students should consider this a supplement to all other federal and South Carolina grants as the amount awarded will be administered toward tuition costs that are over and above other grants.
This is a needs-based program. The amount of awards changes each year.
For the academic year starting in 2010, full-time students could have received up to $936 per academic term. Part-time students could have received $78 per credit hour.
A few of the requirements to be eligible include:
* U.S. citizenship or permanent resident status
* Legal resident in the state of South Carolina
* Must be enrolled in at least six hours of credits in a college or university and be seeking a degree
course work must be satisfactory and
* Receiving other South Carolina state grants may mean the student is ineligible.
South Carolina Tuition Grants Program
This is a needs-based program and the awards are determined by the South Carolina Higher Education Tuition Grants Commission. Funds come from amounts budgeted by the South Carolina General Assembly. The intent of this program is to encourage full-time students to attend non-profit colleges within the state of South Carolina that are eligible for this grant.
It is awarded to undergraduate students.
South Carolina HOPE Scholarship Program (HOPE)
Intended for only the first year of study, this is a merit-based scholarship. The student must:
* Be an entering Freshman in a four-year college or university
* Must have attained at least a B average in high school.
The award comes from funds generated by the South Carolina lottery, can be as high as $2,800 and includes $300 for books. The student receives half in the fall and the remaining half in the spring.
Additional eligibility requirements include:
* South Carolina resident when graduating from high school and enrolling in post graduate studies
* Seeking a full-time degree
* No second offenses involving either drugs or alcohol
* No felony convictions and
* The student may be ineligible if they are receiving other South Carolina state grants.
Eligible Colleges and Universities
All students, to receive South Carolina state grants, must attend an eligible South Carolina college or university.
These are listed, with the financial aid contact and telephone number, on the website www.sctuitiongrants.com.
A more complete description of all the requirements for each grant is listed on the South Carolina Commission on Higher Education's website at www.che.sc.gov and should be carefully reviewed.
Eligibility for many South Carolina Grants and Scholarships is determined using the data supplied in the Free Application for Federal Student Aid form (FAFSA).

Filling in and submitting this form is something you absolutely MUST do if you are looking to obtain funding for school in South Carolina. It will also report on your eligibility for available federal grants as well.