As one of the founding 13 colonies, the history of Massachusetts goes back to 1788. From humble beginnings, the state grew to encompass a range of human welfare and governmental organizations. In the modern day, students in the area may receive Massachusetts state grants to pay for their schooling. Based off of financial need, academic potential and community activism, these awards give students a chance at a better scholastic future.
Here's an overview of some of the programs available to fund your post secondary education.
MASSGrant Program
MASSGrant is a program that was created to assist students who exhibit financial need in Massachusetts. To be eligible for this grant, you must submit the Free Application for Federal Student Aid (FAFSA) form. Your "Expected Family Contribution" (or EFC ), a number calculated on the basis of the FAFSA's earnings disclosure,  is then used to determine how much money for which you are eligible, if at all.
The money from this grant can pay for any approved university, nursing school or community college.
Eligible students must have an EFC on their FAFSA of $0 to $5,273. They should be residents of Massachusetts and the United States and be enrolled full-time in an undergraduate program. They cannot have already received a degree or be in default on any educational loan. Students should also be making good academic progress in their program and be registered for the Selective Service if it is applicable.
Although most of the eligible schools are within the state, Massachusetts has set up reciprocity agreements with several other states that students can benefit from. Massachusetts residents can use their grants in the District of Columbia, Maine, Rhode Island, New Hampshire, Connecticut, Vermont and Pennsylvania. Whoever receives a MASSGrant may only use it for up to eight semesters in a four-year program, ten semesters in a five-year program or six semesters in a three-year program.
Public Service Grant Program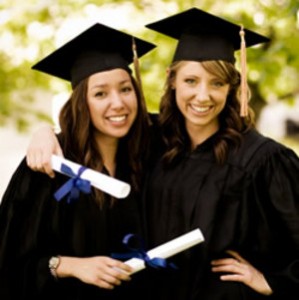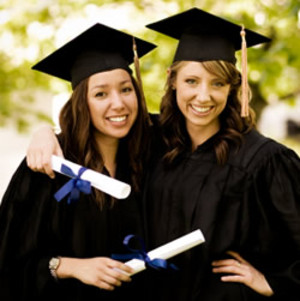 Families who have suffered the loss of a spouse or parent already have to deal with the severe financial strain and heartbreak that comes with losing a loved one. If the family member was killed or went missing during a public service duty, the state of Massachusetts has formatted a grant program that can aid the family members who were left behind.
This grant serves as a great educational opportunity for students who have had to deal with this traumatic experience.
Out of all the aid programs offered in Massachusetts, the Public Service Grant is the only one that is given out based on entitlement and not financial need or academic success.
Anyone who has experienced the loss of a loved one who was a military member or police officer is eligible for the award. They must be Massachusetts state citizens and be enrolled full-time at an accredited school. Students must make continued academic progress and be registered for the Selective Service if they are required to.
If all eligibility requirements are met, the student can receive financial aid that covers the full cost of tuition at a qualified school.
[contentblock id=1]
Need Based Tuition Waiver Program
This Massachusetts's program was created in 1981. It was intended to help students handle the rising costs of tuition in the country and make college education affordable to the poorest of the state's residents. The Tuition Waver Program operates on the belief that all students should have access to the education and the state needs to help its neediest residents. These waivers are often used as supplemental part of the financial aid package.
Eligible students must have previously turned in a FAFSA application and be complying with all Selective Service Registration rules. They should be United States citizens and not be in default on any educational loans. Upon admittance to the program, they cannot already have earned a bachelor degree or higher. The award is to cover no more than the cost of the school's tuition. Other grants and scholarships can be used to cover the financial gap and purchase textbooks. The award will always be given out along with the school's financial aid award letter and will be distributed at the start of the school year.
Gilbert Matching Student Grant Program
Massachusetts residents may apply for this grant program. The total awarded each year can be up to $2,500 per students. Students who apply should demonstrate financial need. Once the award has been distributed, students must make satisfactory progress in their studies and be attending school full-time.
Tomorrow's Teachers Scholarship Programs
The Massachusetts State Legislature started this scholarship program in 1999. It was intended to inspire academically talented students to go into a career as a teacher. These scholarships are completely renewable for up to a period of four years. After graduation, students must continue to live in Massachusetts and teach at a Massachusetts's high school.
To be eligible, students must be in the top 25 percent of their graduating class and be a legal resident within the state of Massachusetts for non-scholastic reasons. They must be enrolled in a bachelor degree program and be willing to teach for four-years in Massachusetts.
The award amount is intended to cover the full cost of tuition and fees at any public university in the state. The maximum scholarship that is given out each year is $6, 482. Students must maintain a 3.0 minimum GPA and receive their teacher certification. After graduation, students are sent to an area in Massachusetts where there is a teacher shortage. If they do not fulfill the terms of the teaching agreement, they must repay the scholarship with added interest.
Steam Scholar Intern Program
Going to college and getting a degree can be difficult enough. As many graduates are now discovering, industries do not just want someone with a degree, they want someone who also has experience in the field. The STEM internships seek to match up industries in the state with qualified students. Students who receive the internship will work for the company and receive scholarship money.
If a student is interested in this program, they need to be on a science, engineering, math or technology career path. Business leaders in Massachusetts are dealing with a shortage of skilled employees in these fields and are willing to hire on interns to get the work done. Interns will benefit financially and academically. Whatever money is given or pledged by the business, the state of Massachusetts will match up to $5,000 of it. Meanwhile, the company will still be paying the student for the work.
One Family Scholars Program
In an effort to end poverty and homelessness, the One Family Scholars program seeks to provide low-income families with an education. Scholars volunteer during their time in school so that low-income youth can have a role model. The One Family Program works to teach financial literacy, leadership, career skill and provides college scholarships. Applications are due every year on the first day of June.
Anyone who wants to be a part of the program must be endorsed by one of the organizations that partners with One Family. The student should have a family income below 200 percent of poverty level and have a 3.0 GPA during their time in the program. Successful applicants are often the head of a single parent family and have plans for a career that can revolutionize their family's future. Anyone who applies for the scholars program must be a United States and Massachusetts citizen.
Online resources:
Massachusetts Department of Education Office of Student Financial Assistance