Students within Rhode Island have access to numerous funding options to help pay for school, college and university. These financial aid options come in the form of scholarships, state and federal grants and loan money. To get started on the process of determining your eligibility for Rhode Island state grants, every student's first step is to complete their FAFSA application (Free Application for Federal Student Aid; see more details here!)
Once the federal application for student aid is complete, many federal, as well as state funding options, will be applied for automatically. Other loans and grants will also require the results compiled from the FAFSA to assess funding eligibility.
This federal application provides students with a "Expected Family Contribution" (EFC) number.
This number is a calculation of the student's eligibility for financial aid, based on his or her income, and the income of his or her parents, should it be applicable.
The EFC of the student and his or her family is used by scholarship/grant boards to determine the financial need of the student. Although many scholarships are merit based, some programs are given out based on the family's financial need. A lower EFC number equates to more money in grants and scholarships.
Rhode Island State Grant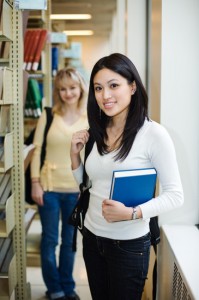 To apply for this grant program, students just have to turn in their FAFSA. The grant program was designed by the government of Rhode Island to give financially needy students with funding for a college education. Students must be residents of Rhode Island for at least a year prior to enrollment. They should not owe any refund many on student loans or grants. They cannot already possess a bachelor's degree and must be enrolled in an accredited program that leads to some form of certificate or degree.
Students who have been award Rhode Island State grants can receive the entire cost of tuition, fees and a standard living allowance. Any money reported for their EFC or Pell Grant is subtracted from this number to create the total amount that is to be awarded. Part-time students will have half of tuition, fees and living allowance added together.
After this number is calculated, the state will subtract the EFC, Pell grants and an additional $600. Generally, the standard living allowance is calculated at $5,000 for dependent students and $6,000 for independent students. Provided students maintain their enrollment status, they can reapply for this grant each year of their schooling.
Academic Promise Grant
The Academic Promise Grant is another scholarship awarded to students within the state of Rhode Island. It comes with many of the same eligibility requirements as other Rhode Island state grants, but also comes with the additional rule that students be high achievers and take either the SAT or ACT tests. For first year students in the program, a cumulative GPA of 2.5 is required. As school progresses, the GPA requirement increases. If students meet the financial and academic requirements, they are awarded up to $5,500 annually toward the cost of their education.
[contentblock id=1
CollegeBoundfund Scholarship
The state of Rhode Island offers a college savings program for students and families within the state. Family members within the state can put aside money today in order to pay for their child's education in the future. The funds allow students to invest as much as they want and receive a state income tax deduction. While the student grows up, the fund continues to earn money.
Families can start out their account with just an investment of $250. After the initial amount, they can set up an automatic transfer from their bank account with each payment. Oversight of the program is run by Alliance Bernstein Investments. The experience investment managers ensure that the educational fund is well-run and increases annually.
With the matching grant program, low- and moderate-income can get the help they need. Eligible families will receive matching funds for every contribution the make to their student's account in the CollegeBoundfund. To be eligible for the matching grant aspect of the program, families must be state residents and complete the application process.
Unlike the regular CollegeBoundfund program, families must meet certain age, dependency and income requirements. Time limits are also set on the amount of time the money must remain within the account. In general, all money put into the account must remain there for a minimum of five years.
In addition, the fund must be created before the child's 11th birthday. Every year that the family has a low enough income level, the program will match the fund for up to $500. For extremely impoverished families, the program will award $2 for every $1 placed in the investment fund. This number cannot total more than $1,000 for each year of program eligibility.
Shaw Worth Scholarship Award
This memorial scholarship is awarded to one New England high school senior each year. The student must make a significant contribution to animal rights, conservation or animal protection during their high school experience. Many of the successful past applicants worked within leadership teams at animal oriented organizations or worked in animal rescue programs. Although the student's academic achievement and recommendations are looked at, scholarships are primarily awarded based on the students involvement with animals.
Rachel Butterworth Dietz Scholarship
Every year, the Boston Flower Exchange has committed to handing out a scholarship in the name of Rachel Butterworth Dietz. The scholarship is to be in the amount of $5,000 for just one year of school. Students must be currently attending or about to attend programs in horticulture or floriculture. Successful applicants must either be in a horticulture program or be accepted into a program for the following year.
Columbus Citizens Foundation
Started in 1984, the Columbus Citizens Foundation Scholarship is given out to students who demonstrate financial need. These four-year scholarships are intended to help students out with the cost of college tuition. Students should be of Italian descent and have a GPA of at least 3.25. Financial need requirements entail that the families do not make more than $25,000. Applicants must also be graduating high school seniors who are about to enter their first year of college. One month after applicants are interviewed, the scholarship committee will announce the award winners for the year.
The Rhode Island Foundation Scholarships
For students who are seeking Rhode Island state grants, the Rhode Island Foundation is the top spot to check out. This organization offers 150 different scholarship opportunities. Students of nursing, science, liberal arts, business and a host of other majors can find scholarships that are made specifically for that field of study.
The scholarship program was intended or students who are about to attend university, but also have grants available for middle school and high school students.
Students who have already turned in their STARS applications can often use these for many of their Foundation scholarship applications. Once students have registered with the Foundation, they can automatically find out which scholarships they are eligible for. Although some of the scholarships have to be applied for off-site, many of the grants within the directory are easy to apply for using the Foundations application.
Online resources:
Office of Higher Education
The Rhode Island Foundation