Need money for school or college? Check out the many Texas school grants and scholarships on this page – schools, private organizations and the state of Texas itself provide grant and scholarship money to help students achieve their educational dreams.
Many Texas state school funding options are available to students who have submitted their Free Application for Federal Student Aid (FAFSA).
Students who want to apply for scholarships that are offered by organizations run by private individuals or nonprofit organization will often have to complete separate application forms to receive money for school.
Each award is given out based on a student's academic potential or financial need. To have the best chance of receiving scholarship money, students should make sure to complete their applications before the deadline.
Leveraging Educational Assistance Partnership Program
Students who apply for their FAFSA on time are automatically eligible for this program. Awards are calculated based off of their perceived financial need.
In addition, students must comply with their Selective Service requirements and be enrolled at least half-time in school. If the college is a state run institution, the program goes by the name, "Public Student Incentive Grant". To be eligible, students must already require state financial aid.
Awards from the program can be used at only in-state colleges in Texas. As long as the school participates in the program, the money can be used at public, private or nonprofit colleges.
To obtain more information, students should go to http://www.everychanceeverytexan.org.
Public Educational Grant
This grant program is another one run by the state of Texas with the intent of funding financially destitute students as they pursue their college education. Once students complete their FAFSA, they become eligible for the program.
Students should have a low Expected Family Contribution or EFC number and be registered for the Selective Service unless they are required.
Awards for the program are decided on an institutional basis. The educational institution must reside within the state of Texas and be a participant in the program.
Texas Toward Excellence Access and Success Grant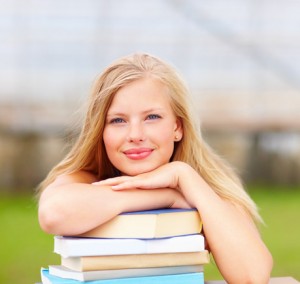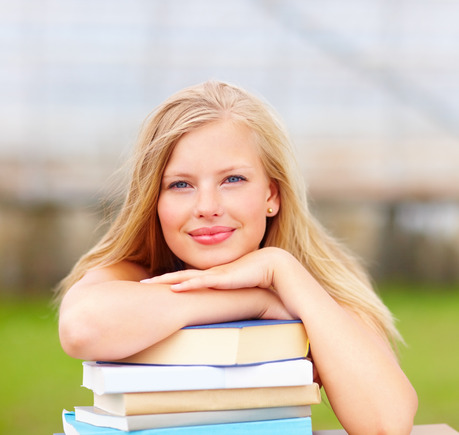 This program was created by the Texas Legislature.
It was intended to ensure that academically successful students are able to attend college regardless of their financial ability. Students who apply for the program must have graduated from a high school in Texas after 1999.
They should be registered for the Selective Service or be exempt. In addition, they cannot have been convicted of any crimes that involve controlled substances.
Additionally, students must be Texas state residents and have completed the Recommended or Distinguished Achievement program during their time in high school.
Students should plan on enrolling at a school in Texas within 16 months after they graduate from high.
They cannot have more than 30 semester hours unless the credits were a part of some type of credit by examination program. Applicants cannot already possess an undergraduate degree.
Awards are handed out by the financial aid office at the student's institution. Individuals who qualify for the state program should contact their school's financial aid office the semester before they plan on receiving the financial award.
AFL-CIO Scholarships
Successful applicants for this program must show academic potential and be involved in extracurricular activities.
Students who become finalists will have to conduct a personal interview with the scholarship committee and take an exam on labor unions.
In addition, applicants should either be the children of union members or members themselves. Award winners will receive a $1,000 scholarship toward the cost of their college education.
Foster and Residential Care Exemption Program
The state of Texas initiated this program to give former foster or residential care students a chance at a college education.
Students who require financial assistance and were in the foster care system after the age of 14 are eligible for the program. Students must have been in the foster or residential care system when they received their high school diploma.
They should start their college degree within three years of their 18th birthday. Program money is intended to cover the cost of tuition or fees at a qualified public college in the state. Texas state law does not limit the length of time that a student can receive the money for.
To apply, students should visit the Department of Protective and Regulatory Services. This department can grant written proof to the college registrar's office to show the student was a part of the foster care system.
Rey Feo Scholarship: Texas School Grants and Scholarships
Designed for students in San Antonio, the Rey Feo Scholarship was created to encourage students to complete their college education.
It is funded by the Rey Feo Scholarship Corporation. Each year, qualified students in the San Antonio will receive $1,500 toward the cost of their schooling.
This award money is divided between the first and second semester of school. Award money is intended to pay for the cost of tuition, materials or academic fees.
To apply, students must have at least a 2.5 GPA in high school. Once they start the program, they must achieve at least a 3.0 GPA in their college classes.
Students must be enrolled at a four-year college on a full-time basis. Additionally, students must have at least a 970 on their SAT or a 23 on their ACT.
The scholarship award is renewable provided the student continues their studies with satisfactory grades and performance.
Migrant Farmworker Baccalaureate Scholarship
This scholarship is intended to help students who have worked in agriculture as migrant workers in the past. Students must already have completed a year of college and show financial need. The generous endowment for the program is funded by a private donor who wishes to help out migrant workers or their children.
Scholarship money is intended to help with the cost of tuition, fees or books.
The Migrant Farmworker Scholarship is intended to pay as much as $2,000 a year for three years. If students choose to continue their education after their baccalaureate, they may reapply for graduate school funding.
Educational Opportunity Grant
The Educational Opportunity Grant program was created by the Texas state legislature to help financially needy student attend college. Students must be enrolled at public community colleges in the state.
They should be Texas state residents and have an EFC that is less than $2,000.
Prior to applying for their FAFSA, students should ensure that they are registered for the Selective Service or are exempt from registering.
Once they receive the grant, students must maintain their enrollment on a half-time to full-time basis.
The entire amount of the awards is intended to cover just 75 semester credits or the duration of their associate's degree.
In addition, students must be making satisfactory academic progress and have a 2.5 GPA to maintain their award.
Tall Texans of Dallas Scholarship
This award program is intended for graduating high school students who live in the Dallas/Fort Worth area. Unlike other Texas state grants, this award program is not given out based on merit or financial need.
Applicants must be at least 5'10'' tall if they are female or 6'2'' if they are male. Annual scholarship awards from the Dallas branch of Tall Texans vary each year based on funding.
Award winners will also have their applications to the Tall Clubs International scholarship competition. This other award program hands out $1,000 awards to tall students across the county.
Texas School Grants and Scholarships Online Resources:
Leveraging Educational Assistance Partnership Program
http://www.everychanceeverytexan.org
Texas State Undergraduate Grants Website