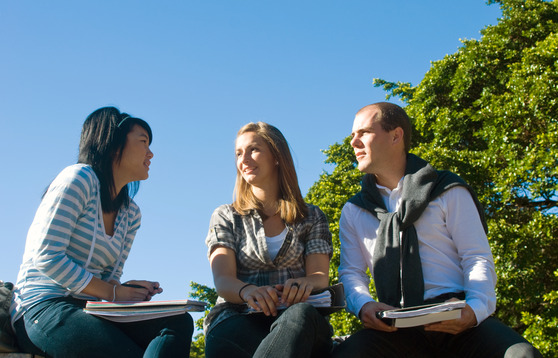 Paying for college in Oklahoma is tough. Every year it seems to get more and more expensive, but there is some good news. There are many Oklahoma State Grants And Scholarships programs that can help you pay for college.
These monetary programs can help make post secondary school programs more affordable for every student.
Federal Grants
On the federal level, there are several programs that helps low income students pay for college.
The first of these is the Pell grant. The Pell grant ranges from 400 to 5,550 dollars and is awarded based solely on need.
Also based solely on need is the Federal Supplemental Education Opportunity Grant (FSEOG).
This is awarded to certain Pell grant recipients with the greatest need. The amount available depends on the school and the number of eligible students and is awarded on a first come first served basis (more details on the Pell grant here!)
A more specialized grant is the Academic Competitiveness Grant which provides first and second year college students who meet certain academic requirements with a $750-1300 grant.
To apply for both of these grants, you will need to fill out and submit the Free Application for Federal Student Aid form (FAFSA).
Grant eligibility is tied closely to the EFC, or Estimated Family Contribution. This EFC is calculated from the income disclosure provided in the FAFSA application. The EFC will determine whether or not the applicant is eligible for a grant, and accordingly, the amount of money awarded.
The state of Oklahoma offers several grant programs to help pay for college.
There are also several merit based scholarships available and programs for persons meeting specific qualifications. Below is more specific information about each of these programs.
Oklahoma Tuition Aid Grant
This grant provides up to 1300 dollars per academic year for students with financial need enrolled in any public, private or vocational school in the state of Oklahoma who are also residents of the state of Oklahoma. Qualifying students need only fill out the FAFSA to apply for this grant.
More information can be found at http://www.okcollegestart.org/FAQs/Financial_Aid/OTAG.aspx .
A list of eligible schools can be found here: http://www.okcollegestart.org/Financial_Aid/Types_of_Aid/Grants/OTAG_Eligible_Schools.aspx.
Oklahoma Tuition Equalization Grant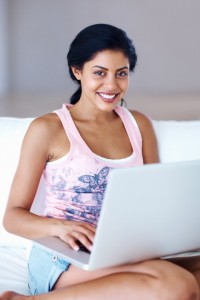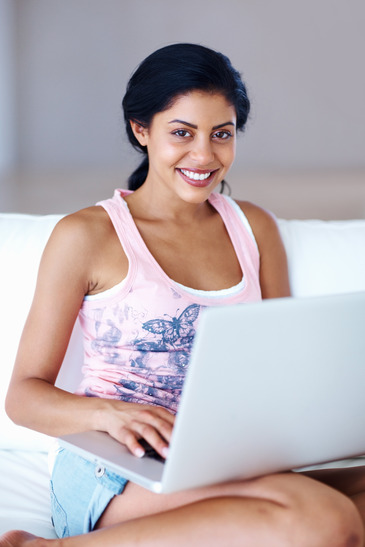 This grant is for low income students who wish to attend a private college or university.
The grant provides up to 2,000 dollars per year for students with a family income of less than 50,000 (based on FAFSA income guidelines) for students who are residents in the state of Oklahoma and who attend a private college or university full time within the state of Oklahoma.
This grant is offered at Bacone College, Family of Faith College, Mid-America Christian University, Hillsdale Free Will Baptist College, Oklahoma Baptist University, Oklahoma Christian University, Oklahoma City University, Oklahoma Wesleyan University, Oral Roberts University, Southern Nazarene University, Southwestern Christian University, St. Gregory's University, and The University of Tulsa.
For more information, see http://www.okcollegestart.org/Financial_Aid/Types_of_Aid/Grants/Oklahoma_Tuition_Equalization_Grant_.aspx.
Oklahoma is the Academic Scholars Program
This program is a merit based program that provides an award ranging from 1,800 to 5,500 dollars for up to eight semesters to qualifying students.
Students can automatically qualify by being named a National Merit Scholar, a National Merit Finalist or a United States Presidential Scholar.
Automatic Qualification can also be achieved by scoring above the 99.5 percentile on either the ACT or SAT composite.
Public colleges and universities can also nominate students based on their own qualifications for in-state students.
More information on this program is available through http://www.okhighered.org/academic-scholars/program-rules.pdf.
Oklahoma Promise, or Oklahoma Higher Education Access Program
Continuing on with our list of Oklahoma State Grants And Scholarships programs is the federal Gear Up! Program. It requires that students sign up as early as eighth grade. Students must be able to both prove financial need, take advanced classes in high school and maintain a minimum GPA of 2.5.
Students must also maintain good behavior outside of the classroom, specifically avoiding things like gangs and drugs.
They are also required to meet with their principle or guidance counselor regularly and apply for all other eligible financial aid. This award covers the entire cost of tuition at any public two- or four- year college in the state and at least a portion of the tuition cost at a private school.
Details of the program can be found at http://www.okhighered.org/okpromise/.
There are also multiple merit based scholarships available for students in Oklahoma.
The largest of these is the Regional University Baccalaureate Scholarship fund. This allows eleven different schools inside the state of Oklahoma to provide fifteen students each with a 3,000 dollar scholarship and a resident tuition waiver.
To qualify for this scholarship, applicants must be a resident of the state of Oklahoma and either have a composite score of 30 on the ACT or be a National Merit Semi-Finalist or Commended Student. Other scholarship programs provide awards for academic and public service.
Specialized financial aid is available for victims of the Oklahoma City Bombing of 1996, children aging out of foster care, National guard members and other specialized populations. Persons going into specific programs also have grants available to them.
For more information, please visit http://www.okcollegestart.org/Financial_Aid/Types_of_Aid/Scholarships/State_Scholarship_Programs/_default.aspx
College may be expensive, but in Oklahoma, options exist to make it simpler.
Oklahoma State grants and scholarships can make all the difference in helping you become able to fulfill your dreams!