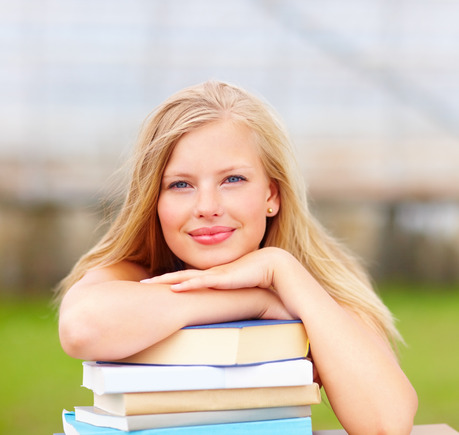 Going to school or college in New York (or any other state for that matter) requires a lot of money. As such, most students will want to investigate all their available options when it comes to paying for their post secondary education.
One of the most popular options is school grants, because this form of financial assistance does not require repayment – which is exactly why they are so popular and why so many people in the state have taken advantage of them.
Fortunately, the State of New York offers many different sorts of  grants for qualified students.
A number of private universities and colleges offer educational grants for eligible students in addition to programs that are funded by the government. These institutions implement grant programs in order to fill the deficits in tuition fees that may still exist after students receive federal or state funding.
Students looking to attend school in New York and obtain state-based grant funding should also be sure to apply for the main federal grants as well (Pell grants and the Federal Supplemental Educational Opportunity Grant). Some states may give funding precedence to students who have demonstrated eligibility for federal funding.

Applying for these funds (as well as certain state based funding options) is as easy as submitting the Free Application for Federal Student Aid (FAFSA) form. You can find complete details on how to do that here! 
New York state grants may not cover all of a student's educational expenses.
However, these programs do make going to school much more affordable. This is especially true considering current university and college fees.
Looking for post-secondary New York state grants may seem difficult, but there are actually a lot of options for students; all they need to do is identify these programs and meet the requirements. With that said, here are some of the more popular school grants you may wish to investigate…
New York's Tuition Assistance Program (TAP)
TAP is perhaps the most popular and the largest New York state grant. The program provides students with a maximum of $5,000 per year depending on their year in college and the tuition fees they pay. Almost all college students can apply for the TAP program. Students who are seeking a post-graduate degree may also qualify for these grants. However, they receive smaller payment amounts.
Requirements:
Students should be able to meet certain requirements before they can obtain a TAP grant. Basically, they should be a citizen of the United States or a qualified non-citizen and a New York legal resident studying at a TAP-approved institution.
In addition, applicants should have completed high school, and they should be enrolled un a minimum of 12 credits every semester. Students who apply for the TAP program must be in good standing. Part-time students who take less than 12 credits per semester should not worry about this requirement as there is a separate grant for them.
Dependent applicants must come from families that earn less than $80,000 per year for each student. On the other hand, unmarried and independent students should not earn more than $10,000 per year.
Married and independent students must not earn more than $40,000 annually to qualify for the program. Students who apply for the program must not have defaulted on any student loans.
The Application Process:
Interested students should begin their TAP application by filling out the Free Application for Federal Student Aid discussed earlier (details here!)
Applicants should obtain a secure pin and the guidelines to apply for the TAP loan after the FAFSA application is completed. They can check their application status on the HESC website. The website provides applicants with an estimated award calculator. They can utilize this tool to guide them in their financial decisions. It typically takes three to eight weeks for the results to come out.
Higher Education Opportunity Program
The HEOP program is almost the same as the EOP program, which we discuss in a few moments. However, it is available at more universities and colleges throughout New York.
Requirements:
Interested individuals should be a resident of the state for at least two years prior to applying. They should be able to meet the income limitations and the academic requirements. Each university has their own set of requirements and guidelines to follow. The HEOP program offered by Columbia University provides full financial aid. This includes room, board, book allowances and tuition for qualified applicants.
Aid for Part Time Study
Working students may also apply for the APTS grant. This program is designed for students who take at least 3 but less than 12 credits every semester. They may be awarded as much as $2,000 per year. However, the grant amount may be affected by the student's taxable income.
Requirements:
The applicant's taxable income should not be more than $50,550 for dependent students. Meanwhile, independent students' income should not exceed $34,250. In addition, they should be a high school graduate or GED recipient. Residency requirements are similar to the TAP program. Most importantly, they should be in good academic standing at New York institutions approved for APTS.
Application Process:
APTS is not like the TAP program that begins the application process with the FAFSA. APTS applications can be obtained from a college or university's financial aid office. University administrators will determine who is eligible. They will award grants according to the available funds on a yearly basis.
Educational Opportunity Program
The EOP provides financial support for underprivileged students who wish to enroll in New York undergraduate programs. The EOP was established in 1967 and serves more than 55,000 students. The EOP supports the educational needs of eligible students. This can be in the form of grants and waivers that do not have to be repaid.
Requirements:
There are family income and size requirements that interested individuals need to meet in order to qualify. They should be a member of a family of four with only one parent working who does not earn more than $32,790. Waivers to the limitations may be applicable for students whose family receives social services from the New York state government or are in foster care with no financial aid.
In addition, applicants should be able to meet residency requirements. They should be a high school graduate or a GED recipient, and they should exhibit the potential to excel in college.
Application Process:
Grant applications are completed with the individual college or university application. Applicants should be able to fill out both TAP and FAFSA applications. There may be added requirements depending on the college administrators. The State University of New York at Albany requires applicants to submit a supplemental information form along with signed income tax returns.
New York State Grants for Women
There are several grants specifically for women…
New York Women in Communications Foundation Scholarship Program
Women in New York who wish to move on with a career in communications may take advantage of this program.
The foundation accommodates female applicants who have chosen a communications-related major like marketing, public relations and journalism.
They should have a 3.2 GPA. Eligible applicants may enjoy internship programs and other professional opportunities. The foundation awards both media outlet specific and general scholarships.
Jewish Foundation for Education of Women
The Jewish Foundation for Education of Women is another foundation offering educational grants for women in New York. Women who opt to study teacher education, social work and public service may apply for this grant. The foundation offers two different awards for each category.
Applicants who qualify for the teacher education scholarship must work in New York City public schools for two years after graduation.
On the other hand, students who graduate with social work and public service degrees will work at institutions like Hunter College and Fordham University. Another scholarship grant is prepared for students who decide to study gerontology. Students who apply for this scholarship are quite rare, and the need for specialists in this area is increasing.
NYS Aid to Native Americans
NYS Aid to Native Americans helps students who are New York Tribe members. Eligible students should attend a New York college or university.
They may receive two, four or five-year funding. The grants awarded can be as much as $2,000 annually. Qualified students may even take summer classes depending on the availability of funding.
Applicants whose parents are tribe members may also qualify for this grant.
Other Grants
Moreover, students who intend to teach in public schools may also opt for the TEACH Grant.
Other federal grants available in New York include the Academic Competitiveness Grant, National SMART Grant Programs and the Iraq and Afghanistan Service Grant.
New York State Alternative Grants
Students who have already exhausted all state grant resources may opt for grants from non-profit organizations. There are many non-profit organizations in the state that offer grants for college students.
On Point for College is among these non-profit organizations. It offers grants that cover fees, housing and books. The grants are available for students who wish to enroll in New York state colleges and private universities.
This program has already awarded about 2,000 grants since its inception in 1999. The organization aims to help students and their families keep up with college tuition. The requirements for this grant are similar to those for state grants.
On Point for College is based in Syracuse, New York.
New York State grants are not only limited to college and state funds. There are many organizations and businesses that also offer these grants to qualified students in New York. The qualifications may depend on the student's financial need and academic accomplishments. One example is the Living Beyond Belief Butterfly Grant.
This program offers five different grants to seniors at public high schools who actively participate in extracurricular activities and community programs that aim to increase HIV AIDS awareness.
Many alumni associations also offer grants for qualified students. However, these grants may not be openly advertised. It is best that students inquire through their school's financial aid office to find out about grants available.
New York state grants for post-secondary degrees have helped a lot of students and families in the state.
College and university tuition has increased a lot in the past years.  New York state grants may come from the government and private organizations, but they all aim for one thing – that is to provide an opportunity for qualified students to pursue post-secondary degrees.
Other Resources
The HESC provides a comprehensive source for all New York state grants available.
These grants are not only limited to federal and state sources. They also include grants from corporations, trust funds, unions, religious organizations and other affiliated associations.
New York students have equal opportunity when it comes to obtaining their funding. All it takes is to apply for the relevant, applicable programs that are available. Students should then comply with all the requirements, submitting relevant applications in a timely manner.
Most importantly, they should earn good grades in high school. This will increase their chances of qualifying for the grant. Some New York State grants accommodate applicants according to their financial status. However, most grants may require both financial and academic qualifications.