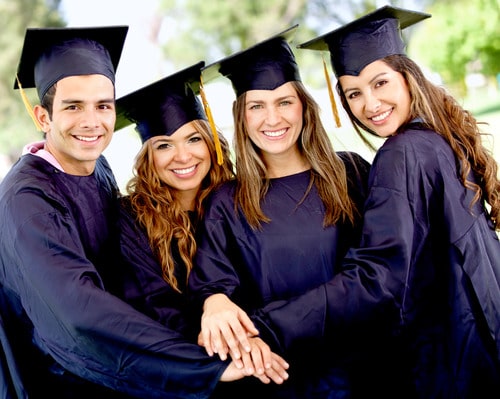 With the soaring price of higher education, many students in New Mexico eagerly look for information regarding New Mexico Grants For Schools to help offset the financial cost. The first place students should look is for available grants.
Grants are provided based on certain eligibility requirements usually centered around financial need, and they do not need to be paid back at the completion of the individual's education.
Many people preparing to enter the system of higher education end up taking out student loans, which must be repaid, often at high interest rates.
According to CNN Money, in 2011 the average student loan upon graduation topped $25,000, which is a steep amount of debt to be entering the working world carrying. Prospective students should exhaust their grant and scholarship opportunities before taking a trip to the loan officer.
Grants are offered by state and local governments to qualified students preparing to enter a college or university.
The state of New Mexico offers individuals the option of applying for three separate school grants, the College Affordability Grant, the New Mexico Student Incentive Grant, and the Student Choice Grant.
The New Mexico College Affordability Grant
The College Affordability Grant is offered to students who demonstrate financial need but do not qualify for other grants or scholarships. The state aims to offer these students the opportunity to complete a degree at a New Mexico university or college.
Students who are interested in this grant must demonstrate that they are beginning an undergraduate degree at a public New Mexico university or college, be a New Mexico resident, not receiving other grants or scholarships, be enrolled for at least six credits per semester, and show they are in need of aid as defined by government regulations.
Once a student has been approved for the grant, he or she can receive up to $1000 per semester, renewable with the student showing satisfactory progress, for up to eight semesters.
New Mexico Student Incentive Grant
This grant has some similar guidelines. Students applying must be U.S. citizens and New Mexico residents, demonstrate financial need, working on an undergraduate degree, and are enrolled for at least six credits per semester. Note there is no prohibition against receiving other financial aid to receive this grant.
This award can be worth between $200 and $2500 per year, and part time students can receive prorated awards.
This grant, in addition to being offered to students attending public New Mexico universities or colleges, can also be given to students attending St. John's College, the University of the Southwest, the Institute of American Indian Art, Crownpoint Institute of Technology, Diné College, and the Southwestern Indian Polytechnic Institute.
The Student Choice Grant
This school grant is offered for students attending the private institutions of St. John's College or the University of the Southwest. To apply for this award, the student must again be an undergraduate, a resident of New Mexico, enrolled at least six credits per semester, and demonstrate a need for financial assistance.
The amount of this grant is left entirely up to the institution.
To apply for all three of these grants, students must begin by filling out the Free Appplication for Federal Student Aid (FAFSA) form.
This form will help those reviewing the applications discern how much need the student has and how much to award in grant money.
Each of the applicable public or private institutions in the state of New Mexico has their own financial aid office to guide students along the process of applying for grants and other scholarships.
Each institution establishes its own procedures for application as well as deadlines for submission. Students should contact financial aid offices at their institutes of higher learning for more information about these grants as well as necessary forms and guidance.
New Mexico strives to help its students afford school and become more educated citizens. Those who demonstrate substantial need are given assistance and incentives to help them continue their education and be successful in their chosen fields.
Incoming students should be sure to thoroughly investigate all federal and state grants, in addition to any scholarships that help with the cost of tuition before applying for student loans.
For the past several years the economy has been rough for recent graduates looking for gainful employment, and beginning with a debt the size of a down payment on a house is a rough way to start.
For students in New Mexico there are three different grants awarded to qualified students.
For more information, students should speak with the financial aid offices at the universities or visit the department of higher education for the state of New Mexico at http://www.hed.state.nm.us.