The State of New Jersey has several programs available for students who need financial assistance to pay for school. Before applying for any New Jersey state school grants or scholarships, prospective students should fill out and submit a Federal Application for Student Aid (FAFSA) form first (details on how to do that can be found here!)
Once the FAFSA is completed, students will be able to turn in their Expected Family Contribution (EFC) amount to any New Jersey State grant or scholarship program.
In an effort to keep up with technology, the state of New Jersey has instituted grant programs that encourage educational pursuits and technological innovation. Although many of these programs are intended for low-income or disadvantaged students, some are targeted at individuals who show a great deal of academic potential. The New Jersey Commission for Higher Education and Board of Education websites are top spots for students who want to access scholarships and New Jersey state grants.
Edward J. Bloustein Scholars
This scholarship provides students with $1,000 to students in New Jersey who are pursuing their college degree. They must be in the top ten percent of their class and have an SAT score of at least 1260. The student's financial need is taken into account.
Urban Scholars and Outstanding Scholar Recruitment Program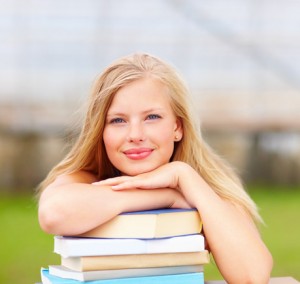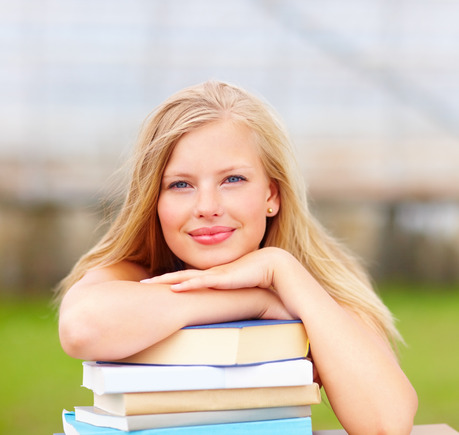 This scholarship is also available to students with an exceptional academic record. They must have a high class ranking from the high school and a GPA of at least a 3.0. Students who receive the scholarship from Urban Scholars will get at least $1,000 toward the cost of college tuition. If a student receives the Outstanding Scholar Recruitment Program award will get as much as $7,500 for the cost of school.
Survivor Tuition Benefits Program
Children who have had a parent due as a result of work in law enforcement, emergency services or as a fire fighter are eligible program. The program also covers students who have had a spouse die while doing public service work. If the student is eligible, they can receive free tuition at partner institutions in the state.
Students who are dependent of law enforcers who die are also afforded an additional scholarship. If the officer died while on duty, they are immediately eligible for free tuition at full-time undergraduate programs in New Jersey.
Dana Christmas Scholarship for Heroism
This scholarship was created in honor of a student at Seton Hall died on January 19, 2001. She worked to save the lives of her fellow classmates during a fire in the area. In memory of her heroic act, a $10,000 scholarship is given out every year in honor of youth in New Jersey who perform acts of heroism above and beyond what is expected.
New Jersey World Trade Center Program
This New Jersey scholarship program was set up for dependents and spouses who had a loved one die in the September 11 attacks on the World trade Center. Any dependent or spouse who receives the award is given up to $6,500 toward the cost of their college education.
[contentblock id=1]
NJSTARS
NJSTARS was created to reward New Jersey students for exceptional academic work. High school seniors who apply should expect to have a class rank in the top 20 percent. NJSTARS gives students the entire cost of tuition and fees for school for a maximum time period of five semesters. Across the state of New Jersey there are 19 different institutions that accept the tuition award.
Educational Opportunity Fund
This fund was created for students who are suffering financially or are low-income students. Every year, undergraduate students can receive up to $1,300 and graduate students are offered maximum awards of $2,750. To be eligible, students must file their FAFSA on time and have a low Expected Family Contribution. The minimum amount awarded to each student is $200.
The Special Needs Grant Program
The New Jersey State Legislature has implemented an award program that includes New Jersey state grants for disabled students. The entire initiative allocates over $1.1 million dollars for students. Anyone who has visual, auditory or learning problems is eligible for the scholarship and can apply once they turn in their FAFSA applications.
The College Bound Grant Program
The state of New Jersey has also created a grant program for minority and urban students in the state. It is intended to fund programs for students in grades 6 through 12. Each year, the state sets $2.9 million aside for disadvantaged students.
High-Tech Workforce Excellence
As society becomes increasingly based around new technology the state of New Jersey is working to create a technologically driven workforce. Companies and industries in the state are facing a shortage of high-tech workers. As a result of this, the New Jersey Commission on Higher Education provides grants to schools in the area to promote technology programs.
Aim High Academy Grant Program
This grant program is intended to get high school students in New Jersey excited and prepared for their academic future. The program is targeted at students who are first-generation college graduates or are low-income. Since many urban and low-income communities do not have the financial resources involved in developing a child's academic potential, this grant program was created to give every student in New Jersey a chance at a better life.
Disengaged Adults Returning to College
Currently, this program is funded entirely by a three year grant from the federal government. It is intended to increase the educational and academic potential of the workforce in New Jersey. The grant program provides funding for students who are currently working in the business, manufacturing or customer service industries. Students who previously attended an undergraduate school within the last ten years are a part of the target population.
The program seeks to get these students back in school so they can finish their degree program. Students who receive this funding must have already completed a minimum of 50 percent of their schooling prior to dropping.
With the additional grant money, students are able to complete their education and achieve their career objectives.
Online resources: 
State of New Jersey Higher Education Commission
http://www.nj.gov/highereducation/grants/AHA.htm
New Jersey Commission on Higher Education