Students who are looking for New Hampshire Grants & Scholarships should look into programs offered by the Postsecondary Education Commission website.
The various grant programs require students to be New Hampshire residents and demonstrate financial need or academic potential.
Before receiving the grant, students must turn in their application for the Federal Application for Student Aid (FAFSA.) The Expected Family Contribution (EFC) is often used as a barometer for any grants that are given out.
Let's dig into the various New Hampshire Grants & Scholarships available…
Granite Scholars Program
Students in New Hampshire can receive this grant if they are current students at the University of New Hampshire, Plymouth State University or Keene State College. The program gives out grants to students who are in the top ten percent of their high school graduating class. Grant recipients must demonstrate financial need and cannot have already received an undergraduate degree.
Veterinary Education Program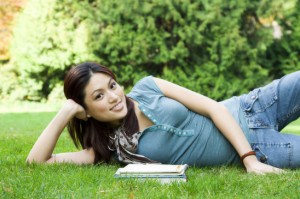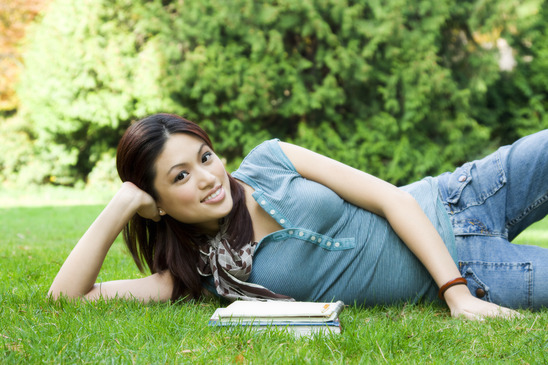 Veterinary students who are currently attending Tufts University or Cornell University may apply for this award. Although Tufts University bases its awards on financial need, Cornell University looks at a student's academic merit. The program grants students up to $12,000 every school year. If students do not complete their degree, both schools require that recipients pay back the award amount.
Tuition Waiver for Foster Children
Students who are currently foster children or were in the past can receive a tuition waiver. This waiver is available at 12 institutions across the state of New Hampshire. To apply for the tuition waiver, students must be under the age of 23 and be enrolled full-time. To be certified as a foster child, students should consult with the New Hampshire Division of Children, Youth and Families.
Medical Education Program
Students at the University of New England and Dartmouth Medical School can apply for this form of New Hampshire state grants. Applicants must be enrolled in a doctoral program. If students do not complete the program, they must repay any grants that are given out.
Leveraged Incentive Program
New Hampshire offers students the chance to apply for this grant if they have already completed their first year of schooling. It is available at any of New Hampshire's various postsecondary schools. The Leveraged Incentive Grant Program is given out based on financial need and academic merit. Applicants must be actively pursuing their education and be enrolled at a full-time status. Since 2011, the annual grant award is set between $250 and $7,500.
Orphans of Veterans Scholarship Program
Children who had a parent or guardian killed in the line of action are eligible for this scholarship program. Students can be enrolled at an eligible institution on either a full-time or part-time basis. Across the state of New Hampshire, there are 12 different schools that accept this scholarship. Successful applicants must be younger than 16 at the time of their application. The award is renewable annually and offers up to $2,500 each school year.
Incentive Program
New Hampshire residents can use this money to attend schools in Maine, New Hampshire, Massachusetts, Vermont, Rhode Island and Connecticut. The annual award gives students up to $1,000 each year provided they maintain their grades. The New Hampshire Incentive Program is created so that students can receive funding for full-time or part-time enrollment statuses. Before applying, students must complete the FAFSA form. They must have an EFC of zero and be in need of financial assistance with school. Any applicants who are juniors or seniors must have at least a 2.0 cumulative GPA to maintain their award.
Shaw Worth Scholarship Award
This scholarship is available for any high school senior in New England. It is intended for students who are interested in animal activism or who lead at animal protection organizations. Students should submit their experience in animal related fields that demonstrate their commitment to animal protection. High school performance and financial need are not a part of the consideration process for this scholarship.
Students must submit a narrative of their achievements with animals and an essay that documents their experiences in the field. The scholarship committee also wants students to submit at least three recommendations from their mentors or teachers.
Each application should include the applicant's telephone number and home address.
Plan New Hampshire Scholarship
Plan New Hampshire is a program that is run by an environmental foundation. It is intended to promote environmental designs and developments. The foundation partners with the New Hampshire Charitable Foundation to five out scholarships to students who are interested in impacting their community and building a sustainable economy.
Students who want to receive the award must be residents of the state of New Hampshire and have completed at least one year of school. Graduate students who apply must be studying the field of landscape architecture, law, architecture, interior design, science or engineering. Each applicant must have already achieved success in their field of study and be activists for the environment.
American Legion
The American Legion organization in New Hampshire offers students multiple scholarship options every year. One of them is the Albert T. Marcoux Field of Education Scholarship. This award is $1,000 and is given to someone whose parents are American Legion member. Children who have deceased parents who were members may also apply. Any applicant for this scholarship must be pursuing a degree in education and plan on becoming a teacher after they graduate. The Christa McAuliffe Scholarship is also the same award amount and is given to education students. To receive this award, students must also be New Hampshire residents for at least three years prior to receiving the award.
Vocational Education Scholarship
Each year $1,000 is awarded to students in New Hampshire through this award program. Run by the American Legion, the Vocational Education Scholarship is granted to students who are attending a community college .Applicants must be pursuing their Associate degree and be residents of New Hampshire for at least three years. All applications must be turned in to the American Legion by May 1 to be considered for the scholarship.
Marion J. Bagley Scholarship
Applications for this scholarship program are due every May 1. The scholarship fund provides award winners with $1,000. All applicants should be in their senior year of high school or be a graduate of a high school equivalent program. Students must be residents of the state of New Hampshire and send in their completed application to the American Legion office in Concord, New Hampshire.
Post 9/11 GI Bill and the Yellow Ribbon Program
Former military veterans since 9/11 can use their enhanced GI Bills at Institutions in the state. They can use money from the bill at accredited colleges, apprenticeships, medical residency and flight training programs.
Additionally, schools that have an agreement with the Veterans Administration may issue a tuition and fees waiver. For every dollar that the IHL contributes, the Veterans Administration will donate an additional dollar toward the cost of the student's education. The total combined cost of the awards cannot exceed the cost of tuition and fees at the institution.
All Yellow Ribbon funds are donated directly to the school. Veterans or dependents of veterans should contact the Veteran administration branch in their area for more information.
Online Resources:
New Hampshire Department of Education
New Hampshire Higher Education Foundation