Any student who is looking to score Nevada state grants should first submit their Free Application for Federal Student Aid (FAFSA). This application allows students to become eligible for federal and state grants. Low-income students can receive a variety of Pell grants and subsidized loan options that can make any school affordable. More importantly, most scholarship programs require that students have applied for federal student aid. Scholarship programs use the Expected Family Contribution number that the FAFSA generates to decide how much money to give each recipient.
Where to Go For Grant And Scholarship Information In Nevada?
Within the state, Nevada state grants are normally easily researched at the Western Interstate Commission on Higher Education website. Students should also check out the Nevada State College System or the website for the Nevada State Treasurer's Office. Normally, whatever university the student attends will also have some sort of financial aid website or department that can steer students toward educational grant options.
Governor Guinn Millennium Scholarship
Although many people mix this scholarship up with the Gates Millennium Scholarship, this scholarship program is completely different. This program was started by Governor Kenny Guinn in 1999. According to the statute created by the Nevada State Legislature, the scholarship's trust fund was to be administered by the State Treasurer. After a few years, the scholarship started to be administered by the Board of Regents at Nevada's System of Higher Education.
Each year, high school seniors who are awarded this scholarship receive up to $60 for every credit they take at a qualified school. It is given to a student who is majoring in education and plans on becoming a teacher after their schooling is complete. Since the program began, the number of students successfully going to school and completing their education has doubled. Successful applicants must have a history of academic success and in return, will receive full tuition at a school of their choice in Nevada.
Western Interstate Commission for Higher Education
In the western portion of the United States, many states have signed reciprocal agreements for their students. Students within states such as Alaska, Nevada, Washington, Idaho, Montana, California, Hawaii, Oregon and Arizona can choose to go to one of the partner states at reduced tuition cost. Normally, students who attend school out-of-state will pay as much as double the cost of in-state tuition. Any student who chooses to go to school in one of these states only has to pay an additional 50 percent of the normal in-state tuition cost.
[contentblock id=1]
Academic Competiveness Grant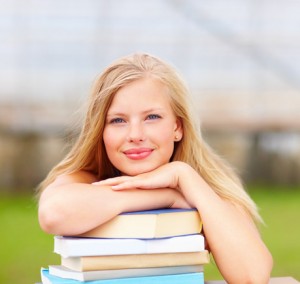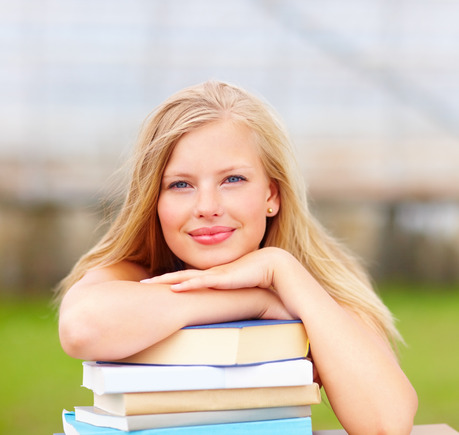 Students who are awarded this form of grant must have an EFC on their FAFSA that already qualifies them for the Pell Grant. They should be full-time students, United States Citizens and have at least a 30.0 GPA. This grant is awarded through the United States Department of Education and can be used for up to two years of university.
SMART Grants
The entire nation is facing a lack of students in the fields of science, math and technology. To get students excited about a future in these fields, the United States Department of Education has created a program where students who major in math or the sciences can receive a grant every year for up to four years. Students must have at least a 3.0 GPA and have at least 48 credits. Additionally, students must have a qualifying EFC to receive this award.
Nevada State Access Grant and Grant-In-Aid
The Nevada State Access Grant is given out to Nevada residents who have a low EFC (Expected Family Contribution) on their FAFSA. Each year only a limited number of funds are distributed to students. The earlier a student applies, the better their chances are of receiving this grant money. Students must be Nevada residence who are studying in-state and also must show financial need. The Grant-In-Aid program is also given to Nevada Residents. It does not require any form of repayment. If applicants turn in their application early, they will receive priority consideration for the grant.
Out-of-State Grants
Nevada wants to attract a range of talented, young individuals into their state. Out-of-state students who choose to attend schools in Nevada can receive grants that cover the cost of school. Students must complete the OGIA grant application and NSC application if they want to be eligible for this award. Earlier applications are given priority consideration due to financial limits on grant awards. Successful applicants must have a history of academic achievement and require financial assistance.
Native American Grant-In-Aid (TGIA)
The TGIA grant is given to Native Americans who are a part of a federally recognized tribe. Their permanent address must be within tribal lands in Nevada. Successful applicants must take at least 12 credits every semester and achieve at least a 2.0 GPA. Since this is a grant, students do not have to repay any of the financial assistance.
NSC Student Success Grant
Students who are currently pursuing their college education and need financial assistance should apply for this grant. It is available to full-time students who are United States citizens. Applicants must currently be studying in the state of Nevada. The scholarship requires students to have at least a 2.75 GPA and be enrolled in a minimum of 12 credits each semester. Since this is a grant, any aid money never has to be repaid to the state.
NSC Support Grant
Another popular scholarship option is the NSC Support Grant. This is given out to students studying in Nevada who demonstrate financial need. Student must maintain at least a 2.75 GPA and be enrolled at a university in Nevada full-time. Applications must be submitted after filing the current year's FAFSA to be considered in a timely manner. Earlier applications are encouraged and rewarded with priority consideration.
Regent Service Program
In the past, this form of Nevada state grants was referred to as the Regents' Award Program. Today, the program offers financial aid to students who participate. Students in this program are awarded community service jobs in the area. They must be the head of household, a single parent and be at least 22 years old. Applicants cannot have attended college within the last two years. No support from any family or parents can be provided.
The award is intended for first generation students who have difficulty paying for their college education.
Any applications should be turned into the academic department that is participating or the NSC Student Financial Services website.
Nevada Prepaid Tuition
For students who have not yet graduated from high school, the Prepaid Tuition program provides a vital chance for families to save money. This program allows family, parents and friends to contribute to a tuition fund. Whatever year this fund is created for the child is the tuition that the family will pay when the student ultimately attends university.
With tuition costs rising as much as 14 percent a year, having the ability to lock into lower rates now can save families a great deal of money down the road. Since the program was initiated, 12,000 different residents have started a college fund for their child. In total, these college funds have managed to save $65 million for the state's children. If the student decides that they do not want to attend university, the fund can be transferred to another person in the same family.
Online resources:
Nevada System of Higher Education
http://system.nevada.edu/Nshe/index.cfm/initiatives/go-to-college/
Nevada State College