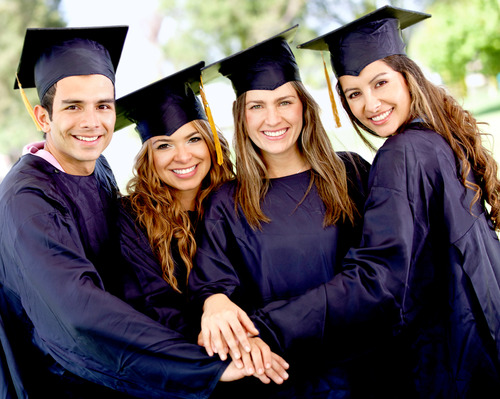 Individuals who want to find out more about Mississippi state grants for school will find this article helpful; while we list many of the more popular grant offerings, we cover the less well known too!
Students who are graduate, non-traditional or undergraduate students are all eligible for financial assistance.
Except for the Teacher Loan Repayment plan and the Nissan scholarship, all Mississippi state grants are automatically applied for when students fill out their FAFSA applications.
What's a FAFSA application? FAFSA stands for "Federal Application For Student Aid", and this application is one of the most critical; it determines your eligibility of the main federal grants as well as many of applicable state grants… as is the case here. This form can be obtained from local schools and colleges, or downloaded and submitted online; we provide instructions on where you can find the form and what to expect here).
Mississippi Tuition Assistance Grant
This grant, known as the MTAG for short, was created by the state's legislature to ensure that all of Mississippi's residents can attend post-secondary education programs. Applications for the program run from January 1 to September 15 of every year.
To be eligible, students must be a legal resident of the state for a minimum of one year prior to turning in an application. High school GPA should be at least a 2.5 and students must have at least a 15 on the ACT test.
Financial need is determined by the responses students give on their FAFSA reports.
If the family has a low EFC, the state of Mississippi will match their federal grant money. The amount may be a maximum of $500 annually during the first two years of college and $1,000 a year for the two years after that.
Recipients are only allowed to receive tuition assistance for a maximum of eight semesters in total. If they have previously received a degree, the student is no longer eligible for a tuition assistance grant.
William Winter Teacher and Scholar Loan Program (WWTS)
The WWTS program is intended to get students inspired to become teachers and leaders in Mississippi. The program looks for students who show academic potential and financial need. Mississippi currently faces a teacher shortage and seeks to remedy it by encouraging bright, young students to remain in the state and pursue a future in teaching.
Following their education, the student must return to Mississippi's public schools and teach disadvantaged or low-income students.
Applications for this scholarship and loan program run from January 1 to march 31 every year.
Applying as soon as possible is the best way to get ahead on the process. Each award is only made available on a first-come, first-served basis, so the earlier students apply the more likely they will receive money for school.
Each student who receives an award must be a resident within the state of Mississippi and be either a junior or senior in their university. They must show that they are already enrolled in a program and are seeking a Class "A" teaching license. Additionally, students must have at least a 2.5 GPA and submit copies of their scores on the Praxis 1.
All parts of the on-line application must be completed before the deadline on March 31 of every year.
Students may receive up to $2,000 a semester for a total of four semesters.
After they finish their years of schooling, they will have to complete one year of service for each year of loans they received. If the student does not perform the required service, they must pay back the loan to the state.
Critical Needs Teacher Loan and Scholarship (CNTP Program)
Another one of the programs that Mississippi uses to encourage teachers to stay in-state is the CNTP program. CNTP is intended for students who have a high degree of academic success and are already enrolled in a teaching program.
They must be currently seeking a degree to become a classroom teacher in one of the areas that Mississippi defines as a Critical Shortage subject area.
Students who are interested in the program must have at least a 2.5 GPA and be working on their bachelor degree in Education.
They should turn in their application before March 31 and send in their Praxis I results by July 31 at the latest. Like most of Mississippi's grant programs, the first students who complete all of their paperwork are the first to receive their awards.
Since there is a limited amount awarded every year, it is especially vital that students make sure to turn all of their documents in ahead of schedule.
Students who receive the award may not receive any other state aid. THE CNTP award covers the entire cost of tuition as well as room and board.
Students who are only part-time will have their award amount pro-rated accordingly.
Like the other teaching grant, students must teach for one year to pay off each year that they receive the scholarship. If they do not complete their teaching agreement, they will be forced to pay back the remainder of their unpaid loans with interest.
Mississippi Nursing Teacher Stipend
Students who wish to have a career in nursing are the perfect candidates for this grant. In recent years, Mississippi has experienced a nursing shortage. In response, the state has set up the NTSP grant program to help nurses receive their master's degree. Once the nurse has attained their graduate degree, they must teach at a nursing school.
Applications for this program end every March 31.
Eligible applicants must already have a nursing license from the state of Mississippi, have a 3.0 GPA and be admitted to a School of Nursing. Students must be state residents and be willing to teach in a nursing program after their graduation. Applicants can never have defaulted in the past or currently on an educational loan.
Students may receive a $1,000 a month stipend throughout their degree. Each student must have at least a 3.0 GPA while they are school.
After they are done with their degree, the loan can be completely paid off through two years of teaching work at a qualified school.
Mississippi Eminent Scholars (MESG)
The legislature in the state of Mississippi established this grant so that all Mississippi students who showed promise would have the chance to attend a college. Students who are state residents are offered financial assistance to encourage them to complete their degree.
Applicants should have a 3.5 GPA, a 29 on the ACT and at least a 1290 on the SAT.
To receive the award, applicants must also be accepted at a qualified school within the state of Mississippi. Once they receive the MESG Grant, students will get up to $2,500 every year as long as they remain eligible. If the student already has a financial aid awarded to them, they may not have more aid money than the cost of tuition and fees.
Students can reapply each year on-line for a total of eight semesters of Mississippi state grant money.
Family Protection Scholarship and Social Worker Loan (SWOR)
This program was created in just 20006. The Mississippi State Legislature intended the SWOR program to help all social workers in the state to meet educational goals and requirements. Anyone currently employed is eligible for scholarship money from the state.
Students must be accepted at a university, be currently employed at the Department of Human Services and have at least a 2.0 GPA. Applications must be turned in on-line by the due date.
For this program, only juniors or seniors in college are eligible to apply. After they complete school, students must work as social workers or as a family protection specialist for at least three years.
Online resources:
Mississippi State Department of Education