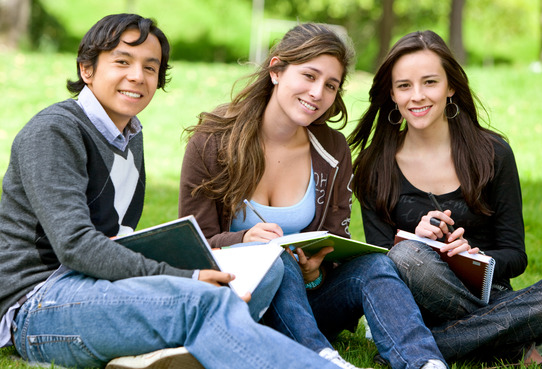 Minnesota state grants are offered to any students who demonstrate a significant financial need. Each year, 35 percent of Minnesota State grant money goes towards students whose parents earn less than $20,000 a year.
An additional 44 percent goes to families who earn between $20,000 and $50,000 in salary each year. Just 21 percent of Minnesota state grant money goes to students whose family earns more than $50,000 a year in income.
Students who want to apply to a Minnesota state grant program do not have to pay money or go through an exceptionally long process.
Most state grant money is available to anyone who has already filled out their Free Application for Federal Student Aid form, or FAFSA (more details on submitting the form here).
If the student's family Expected Family Contribution (or EFC) is low or less than zero, he or she is eligible to receive financial aid from Minnesota. The only additional requirement that students must satisfy is that they must submit their application at least one month before their school term is scheduled to start.
Any student who is attending a state university, technical college, community college or private university within Minnesota State is eligible for the grant money.
---
Minnesota State Grants
Any state grant recipient is not allowed to go to an out-of-state college. The money is provided to encourage students to go to schools within the state. Out-of-state students who come to Minnesota are only eligible to receive a reduced tuition cost.
Minnesota has worked reciprocity agreements with a Canadian province and several American states that allow students to receive a reduced price on tuition.
Students who want a state financial aid grant must be United States citizens. They must also be at least 17 years old and be intending to enroll for at least part-time credit hours in Minnesota. If the student has already received a baccalaureate degree, they are not eligible for Minnesota state grants.
As long as the student maintains their full-time enrollment status, they can receive up to $6,537 a year at a public school in the state.
Any student who attends a private school can receive up to $9,391. Awards must be at least a minimum of $100 and generally average $1,350 a year. Since this is a needs-based program, there are no scholarship essays or resumes to turn in.
---
TEACH Grants
Future teachers should look into this select variety of Minnesota state grants. The TEACH grant was created in the fall of 2008 by the federal government. Any student who plans on teaching after their graduation can apply for up to $4,000 a year in grant money.
In exchange, they must teach at a low-income or rural school after they graduate for a minimum of four-years. This program was created to give college students the aid they need and provide high-needs schools with quality educators.
To be eligible, students should plan on filling out their FAFSA by February 12. They should also be enrolled in an undergraduate or graduate teaching program. Students who receive a TEACH Grant must maintain at least a 3.25 GPA and sign an agreement form.
---

Minnesota Academic Excellence Scholarship
Students who have shown a history of academic, artistic, writing or mathematical achievement are eligible for this scholarship. Students must be citizens of Minnesota and be enrolled at a nonsectarian program that grants bachelor degrees.
Successful students may receive the cost of tuition at a public school and fees for the entire academic year. If they maintain their grades, the scholarship can be renewed for up to four years. Students who attend private schools are only offered the same monetary amount as a public school student.
These students can only receive a maximum of whatever the current average tuition is at a public university.
To apply, students should check with the college they plan on attending. The financial aid office should have an application and information about the program if the school offers it.
---
Minnesota Scholars of Distinction
Another program targeted at high achieving youth, the Scholars of Distinction is intended to reward students who show signs of leadership and academic success.
Students in the grades K-12 are able to turn in an application for this prestigious award in the area of history, social studies, mathematics, theater or leadership.
All applications must be submitted to the schools by March 2 to be considered for the current year's award.
---
Online resources: