For Michigan residents, many grants and scholarships exist throughout the state. Run by private, public and local schools, these funding opportunities offer each student a chance at a better life. Read the information below each scholarship to decide if it is right for you.
Michigan Education Association Scholarship
The deadline for this scholarship award is every February 10. Students must excel academically and have a proven history of community service in their area. They should also participate in extra-curricular or sports activities at their school. Students who have parents or relatives who are already MEA members will be given first consideration if all other criteria is the same.
Milken Family Foundation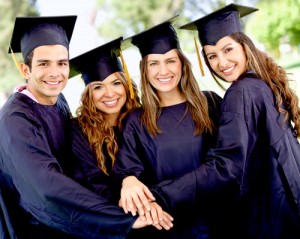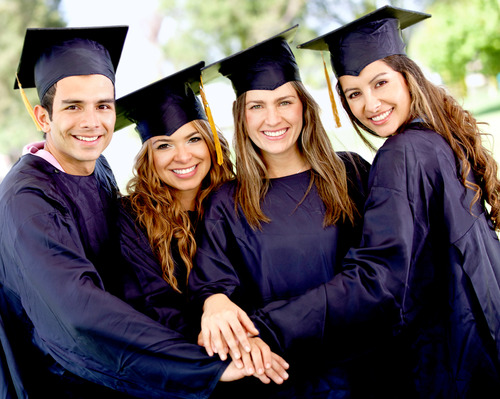 This scholarship organization was started in 1989 by Lori and Michael Milken. They established the foundation to award exceptionally bright and talented individuals with a chance to attend school. Each year, the organization looks for students who have a history of leadership and community service. Scholarship essays are used to determine how well the individual was able to meet and overcome obstacles in their life.
Students who are given this scholarship come from a variety of ethnic and cultural backgrounds. They represent a variety of students across the nation and attend some of the country's top colleges. In 2011, there were a total of 284 of these scholarships awarded to students from more than 100 different high schools across the country.
The program gives each student financial and social support as they continue their education. After graduation, a Milken scholar will continue to receive career counseling and internships through the Milken program.
To be eligible, students must have at least a 3.6 GPA. SAT scores should total 1850 or students can submit a minimum ACT score of 28. Additionally, students should plan on filing out a FAFSA and be admitted to a university before they are selected to receive the award of $2,000. For more information, students can visit www.mff.org.
NASP Minority Scholarship Program
Started in 1995, the NASP scholarship program was intended to help break the financial barriers that stopped minority students from attending graduate school. Their goal was to create an entire generation of psychologists that was culturally and ethnically diverse. Students who are awarded this scholarship receive an additional $5,000 to go towards the cost of school. In the 2012-2013 school year, five scholarships will be awarded to qualifying students. At least one scholarship every year has to go to a minority student who meets the prerequisites.
Students who are interested in this scholarship award should apply at the National Association of School Psychologists website at www.nasponline.org.
[contentblock id=1]
Dorothy Danforth Compton Minority Fellowships
Although this scholarship is not specific to just Michigan residents, students at Michigan high schools can apply before they go out-of-state for schooling. Any Native American, Hispanic or African-American students who are pursuing a graduate degree may apply. They must be interested in becoming college professors and be attending one of the following colleges: Yale University, Stanford University, Brown University, Columbia University, University of Washington, Howard University, Vanderbilt University, University of Chicago, University of Texas at Austin or the University of California.
Each university on the list has received a maximum of $300,000 to distribute to students who are awarded the Danforth Scholarship.
Educational Communications Scholarship
Students who are currently attending a community college or a university are eligible to receive this scholarship. The Educational Communications Scholarship offers a $1,000 award to an average of 1,000 students every year. Any funds that are awarded must be used towards tuition or educational expenses.
Students must turn in an application by June 1 of every year and have a GPA of at least 3.0 over the course of their high school career. Any further information can be requested from the Educational Communications Scholarship Foundation that is located at 721 McKinley Road in Lake Forest, IL 60045.
Michigan Science Teachers Association Grants
Students who apply for this scholarship should plan to turn it in by mid-May every year. The scholarship offers up to four different $1,000 grants to its current members. Anyone who wins an award must be willing to publish information about their project in either the MSTA Journal or Newsletter. Notifications about the award winners will be sent out every September and projects must be completed by June of the following year.
Robert B. Bailey III Minority Student Scholarships Intended for Educations Abroad
Every year, minority applications can be turned into this scholarship program. Winners are granted academic funds for a study, work or volunteer abroad program. Students should plan on submitting a personal statement that spans a total of 250 to 500 words about that individual. The personal statement should explain how a study abroad program will further the applicant's professional, personal or academic goals. Each award ranges from $500 to $1,000. They may be used towards the program's tuition or the cost of airfare. Five to ten scholarships are offered on a yearly basis t especially promising students in the area. Any application to the program must be submitted in March to be considered for the following school year.
Urban Immersion Fellowship
Offered by Michigan State University, the Urban Immersion Fellowship is intended for students who plan on become leaders or educators in an urban environment. Students who plan on applying should submit an application by March 2 or attend the February 5 information session.
Any student who plans on applying should already by a member of the Michigan State University Teacher Preparation Program. Once they have joined, this program allows teachers to work within the Detroit Public School's many different summer school programs. Students also get to obtain first-hand experience of the community and resources available within the inner city.
Each summer, the students are afforded a total of $3,500 for their stipend and fellowship experience. The student must pay the costs of any lodging, food or transportation. If they cannot find any form of lodging in the area, this non-profit summer program can help them to find a location to live in for the duration of the summer vacation.