The Kansas Board of Regents is the governing authority of the state of Kansas' public institutions of higher learning and it administers the state's student financial aid.
To qualify for any Kansas state grants or additional financial aid, students are required to complete the necessary Free Application for Federal Student Aid (FAFSA) forms by the designated deadlines (details on how to complete and submit this form online can be found here!).
Available Kansas state grant programs include…
Kansas Comprehensive Grant
Funded by the state of Kansas and offered to full-time undergraduate students who have an extreme financial disadvantage. Qualified applicants must have lived in Kansas for a minimum of one year prior to attending an institution of higher learning. Recipients must enroll in a Kansas state university, private college or university, or Washburn University.
The amount of the award varies depending on the type of postsecondary school. Students enrolled at private schools receive between $200 and $3,500 and between $100 and $1,500 at public schools.
Kansas State Scholarship
A need-based scholarship program intended for individuals who were elected scholars by the Kansas Board of Regents based on high school GPA, ACT score, and completion of the Kansas Scholars Curriculum. Students must be full-time undergraduates who have graduated from a Kansas high school or completed a home schooling program in Kansas. The program awards up to $1,000 every year and individuals may receive the scholarship for up to eight semesters.
Vocational Educational Scholarship
A merit-based scholarship program granted to eligible full-time students enrolled in an approved two-year vocational program. Qualification requirements include receiving a high score on a vocational examination. The award amount is $500 to applicants with the highest scores and the program grants about 250 scholarships a year.
Kansas Distinguished Scholars Program
Program intended as an incentive to keep talented individuals studying, working, and living in the state of Kansas. The program is offered to graduate students and offers tuition reimbursement for students who have been deemed scholars. To receive the award, individuals must be Kansas residents and continue graduate programs at a Kansas institution of higher learning.
Kansas Ethic Minority Scholarship
Scholarship offered to minority students of African American, Native Alaskan, Native American, Hispanic, or Asian descent who are in financial need. Qualifications include above average GPA and ACT scores and documentation of participation in a scholars curriculum approved by regents. Undergraduate students who are enrolled full-time who demonstrate financial need and the stated qualifications may receive up to $1,850 per academic school year and the award may be received up to eight semesters.
Kansas Military Service Scholarship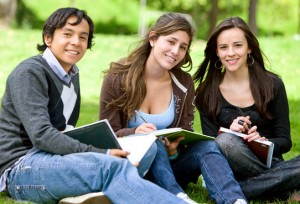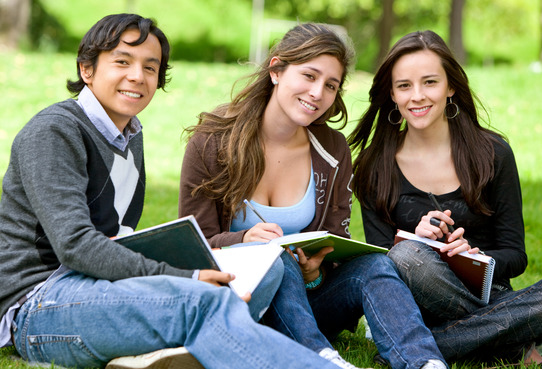 Offers payment of tuition and fees at a public school in Kansas for undergraduate students who are Kansas residents who served in the military in Iraq or Afghanistan or international waters in support of military operations in Iraq or Afghanistan for a minimum of 90 days after September 11, 2001 or served less than 90 days due to injuries received during the service. Individuals must also be still in the military or received an honorable discharge and provide documentation that after September 11, 2001, military service was provided in Enduring Freedom, Iraqi Freedom, or Nobel Eagle military operations.
[contentblock id=1]
Kansas National Guard Educational Assistance
Program that provides up to 100% of tuition and fees for students who are members of a Kansas Air or Army National Guard division.
James B. Pearson Fellowship
Program offered to graduate students seeking to travel or study abroad. Qualifications include residents of Kansas and current enrollment in a state college or university. Awards vary, but may be up to $2,200.
Kansas Teacher Service Scholarship
A merit-based incentive program to promote qualified students to pursue a career in teaching. Available to both undergraduate and graduate students who have participated in a rigorous education program and maintain an outstanding GPA. Awards vary, but students may receive up to $5,000 per academic school year until the completion of a teaching certification. Recipients of the scholarship must agree to teach in a Kansas public school after graduation. Most individuals must also be willing to teach a certain subject or in an underserved region of the state.
Special Education Teachers Service Scholarship
Program created due to the shortage of special education teachers in Kansas. Offers a tuition incentive to working teachers who have earned a bachelor's degree and seeking to pursue special education degree programs. Qualified individuals must agree to work as special education teachers in the Kansas public school system for a designated amount of time.
Kansas Osteopathic Medical Service Scholarship
Intended to decrease the shortage of specialized medical professionals particularly in rural and underserved areas of Kansas. Qualified recipients are expected to practice professionally in certain areas of Kansas for one year for every year of assistance after completion of their educational program. Recipients are awarded up to $15,000 every year for four years.
Kansas Optometry Service Scholarship
Intended to promote optometrists to practice in Kansas. The program assists in paying the difference between resident and nonresident tuition costs at eligible out-of-state postsecondary schools. Recipients must agree to practice for one year of every year of tuition assistance.
Kansas Nursing Service Scholarship
A scholarship program based on need and granted to undergraduate junior or senior students pursuing nursing degree programs at the Licensed Practical Nurse (LPN) or Registered Nurse (RN) levels.
Students must be Kansas residents and obtain obligation from a sponsoring medical facility that agrees to pay half of the scholarship and grant full-time employment after the recipient obtains his or her nursing licensure.
Recipients must agree to work for one year for every year the award was granted at a sponsoring medical facility. The program grants up to $2,500 per year for LPN students and up to $3,500 per year for RN students.
Individuals must understand that any state funding received must be used for college-related expenses at a Kansas institution of higher learning including tuition, fees, books, lodging, and transportation. For those who wish to obtain further information regarding Kansas state school grants and other financial aid options, the Kansas Board of Regents (kansasregents.org) provides an array of help information.