Making educational opportunities available for deserving students in need is a common priority for most states. Georgia is no exception. Whether the criterion is academic achievement, civic involvement, financial need, field of study or a combination of these, there are numerous grants offered by the Peach State for which its student population can apply.
Unlike loans, Georgia State Grants have no conditions of recompense. Instead, they represent investments in worthy students, who are expected to utilize their acquired knowledge to contribute to the betterment of their communities, state and country. Many academic grants in Georgia are administered by the Georgia Student Finance Commission.
Georgia's HOPE Grant Program
Need-based grants include the Georgia's HOPE Grant Program. This outlay is funded by the Georgia Lottery for Education. While applicants need not be full-time students, they must demonstrate consistent academic progress for continued eligibility. Furthermore, they must matriculate to a member institution of either the University System of Georgia (USG) or the Technical College System of Georgia (TCSG).
Continued receipt of funds is contingent on maintenance – to be evaluated after completing 30, then 60, hours of coursework – of a 3.0 grade point average on a 4.0 scale. The dollar amount of this grant varies according to the annual collection taken in by its funding source.
Georgia's HOPE GED Grant
Drawing from the same financial pool is the Georgia's HOPE GED Grant. As the name implies, this gift is for those who receive a General Education Development diploma from the TCSG. Prospects must prove US citizenship, Georgia residency, Selective Service conformity and have no criminal record of drug use. Additionally, financial aid records should show no defaults or improper retention of funds. Like the HOPE grant, the GED grant applies to enrollees at USG and TCSG schools. Successful recipients receive a one-time grant of $500 and – having completed 30 academic hours with a 3.0 GPA – eligibility for the HOPE grant or scholarship.
Leveraging Educational Assistance Partnership
Though not available every year, the Leveraging Educational Assistance Partnership (LEAP) Grant is directed toward those who suffer significant financial need. Because these funds are drawn from federal grants to state governments, availability varies annually. To qualify, students must successfully apply for a federal Pell grant, carry at least six hours per semester and meet all the citizenship, residency, draft-status, and background criteria defined above. In contrast with other need-based grants, however, LEAP recipients can apply awarded monies to attendance at private as well as public institutions, as long as the school is Pell eligible. Grant amounts range from $300 to $2000 per year, based on degree of financial hardship.
Georgia Tuition Equalization Grant (GTEG)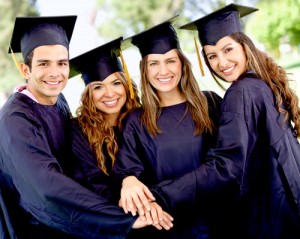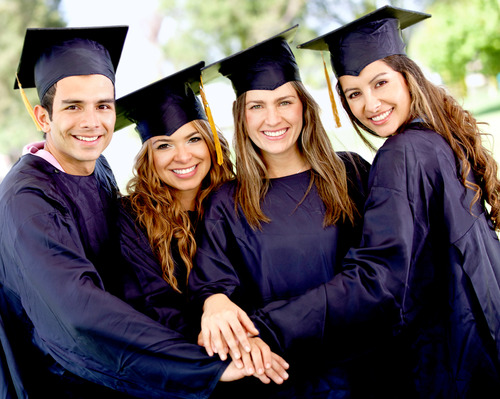 While LEAP grants are open to those attending private institutions of higher education, the Georgia Tuition Equalization Grant (GTEG) is specifically designed to make a private college or university more affordable. Recognizing that some private colleges may offer degree programs not available at USG and TCSG establishments, Georgia offers this grant where attendance may be cost-prohibitive.
This grant pre-supposes full-time enrollment in an undergraduate degree program, and students must meet the same conditions as other grants regarding citizenship, residency, draft registration status, as well as financial and criminal background criteria. The academic benchmarks for ongoing support are determined by the institution. Averaging around $350, the grants are awarded each academic term.
[contentblock id=1]
Public Safety Memorial Grant
Other grants focus on family background and individual commitments. For example, the Public Safety Memorial Grant focuses on those dependent children of Georgia Public Safety officers who were killed or disabled in the course of fulfilling their duties. Eligible institutions are restricted to the public sector and applicants must personally meet the aforementioned legal statuses to be considered. Academic standards for successive installments are set by each university. Geared to meet the full cost of attendance, the Public Safety Memorial Grants are calculated against other aid received, and do not exceed $18,000 per year in any case. Payments are capped at four academic years.
The North Georgia College and State University ROTC Grant
The North Georgia College and State University ROTC Grant is specifically targeted to students enrolled at that institution who are fully participating in the Reserve Officers Training Corp. While all the standard requirements regarding legal and financial status apply to applicants, additional conditions include attendance at drills and military classes, conformity to ROTC rules of conduct, and wearing the uniform on designated days. Students on ROTC scholarships or receiving related ROTC grants are ineligible for these monies, which amount to $1,500 per academic year, split evenly among the terms.
Accel Program
Unique among the other grants is the Accel Program, which gives funds to high school students who wish to take college-level coursework. The credits obtained from such classes are simultaneously applied to both secondary and post-secondary graduation requirements.
Under Accel, students must enroll at an eligible college or university as a dual-credit student. They can have no outstanding financial aid obligations or drug-arrest records. In addition, applicants must be US citizens and Georgia residents. Value of grant awards depends on how many credit hours are carried: if carrying six or more, a student can receive complete coverage of tuition and fees, plus $150 per semester for books.
As is evident, there abundant sources of money available from Georgia State Grants. Most of these state endowments call for simultaneous submission of the Free Application for Federal Student Aid (details on how to apply can be found here!)
As grant amounts are often evaluated relative to other aid received, the state has an interest in students seeking a broad range of funding sources. Detailed information on grant guidelines can be obtained from the Georgia Student Finance Commission at GSFC.org. Online and paper applications for each of the grants referenced above are available at the companion site: GAcollege411.org.