Residents within the state of Florida have a number of funding choices when they start out their educational career. Florida state grants exist for students who are at public community colleges, state universities, and certain private nonprofit universities.
Specific grants are also provided for women and minorities. Education grants are also eligible for the schools on their own and are often granted according to their consistent academic progress.
The Four Types Of Florida State Grants
The Florida State grants can be divided in to four main categories: Private Student Assistance, Post-Secondary Student Assistance, Public Post-Secondary Career Education Student Assistance and Public Student Assistance.
Private Student Assistance grants are for students who are attending non-profit, private universities within Florida and are Florida residents while Public Student Assistance is intended for students who are in a public school. Students within an eligible Florida community college or career center can look towards a Public Post-Secondary Career Education Student Assistance grant for their monetary needs. Finally, residents who are attending a private school that is not covered by the Private Student Assistance grant can obtain a Post-Secondary Student Assistance Grant.
Race to the Top
Over $435 billion dollars is available for students due to the American Reinvestment Act. Florida has created a program that rewards schools that have reformed and created an atmosphere of innovation. The programs within Race to the Top must show substantial improvements in student's achievement.
These programs are intended to help students in low performing schools gain an upper edge. Increased graduation rates, college admittance and successful workforce entry are all a part of this programs purpose. Schools within Race to the Top must use state test scores and other standards to show their progress. More information about the grant program can be found at:
Florida Department of Education
325 West Gaines Street, Room 344
Tallahassee, Florida 32399
(850) 245-0735
http://www.floridaschoolchoice.org/Information/Charter_Schools/race_to_the_top_email.asp
Critical Teacher Shortage Programs
Rural and inner city schools often face problems with chronic teacher shortages. The Office of Student Financial Assistance offers grants and scholarships through several different programs to encourage good teachers to relocate to areas that are suffering from a lack of skilled educational professionals. Teachers can take advantage of a loan forgiveness program and the Teacher Shortage Tuition Reimbursement Program to receive help with their educational costs. Individuals who want to take advantage of the program must have taught for at least five years within a Federal Title I program or in an impoverished area. 0
Eligible teachers with a Florida teaching certificate can get financial assistance and loan forgiveness through the Critical Teacher Shortage Student Loan Forgiveness Program. As long as a teacher can commit to five years at a high-needs school, they can be reimbursed for the cost of tuition.
Florida Education Association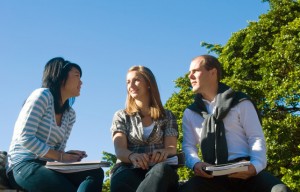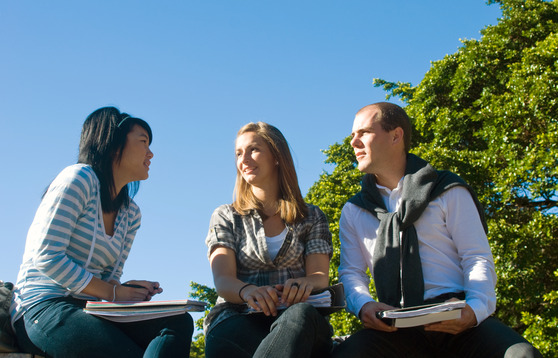 Another grant available to educators is the Florida Education Association grant. These funds are intended for elementary, middle and high school teachers. Varying from grants of two thousand to five thousand dollars, the Florida Education Association gives money to teachers who want to enhance their expertise in the subject matter. The association has several grants that are currently being offered. The Learning and Leadership grant is intended to help higher education staffs develop professionally.
Another grant, the Robert G. Porter Scholars Program, offers money to the children of educators to pursue higher education. Last on the list, is the Student Achievement Grants. This grant is intended to help aid student performance and enhance problem solving skills. Information and applications can be found on the Florida Education Association website.
[contentblock id=1]
Bright Futures Scholarships
This scholarship is available for female students in Florida. Applicants should have an above-average level of academic achievement and plan on attending post-secondary school. Students must be Untied States citizens and cannot be in default on any state or federal student loan.
The Bright Futures Scholarship has been made possible through the Academic Top Scholars Award, the Florida Gold Seal Vocational Scholars Award and the Florida Medallion Scholars Award. More information can be found on the Florida Student Financial Aid website for this year's application deadline.
Minority Teacher Education
Grants by the Florida Fund for Minority Teachers, are available for women of any minority group. The Minority Teacher Education Scholarship is a performance based program that is affiliated with the University of Florida. Students are not limited to attending the University of Florida—private and public schools throughout the state accept the educational award. The Florida Fund for Minority Teachers Institutions list teacher education programs that allow students to use the Minority Teacher Education grant.
Jose Marti Scholarship Challenge Grant
Women who are looking for a Florida State grants can take advantage of this scholarship fund. The Jose Marti Scholarship Challenge Grant is available for women of Hispanic descent who are trying to earn their first post-secondary degree. It operates as a needs-based and merit scholarship for all Florida public universities and certain private ones. Applications for the program should be turned in during a senior's last year of high school. The amount given varies from year to year as private contributions and earmarks from the Florida State Legislature change.
Florida Student Assistance Program
Students in Florida who demonstrate financial need is eligible for the Florida Student Assistance Program. Depending on a student's school, the amount given out can vary. Each university determines who can receive the grant and how much is awarded.
First Generation Matching Grant
If a student is the first generation to receive a college degree, this needs-based grant can provide additional financial assistance. Students must be enrolled at least part-time at a public community college or university to apply.
For more on Florida scholarships and school grant programs, visit this web page!