For students who are embarking on their college education, coming up with the money necessary to cover the cost of school can be difficult and at times, near impossible. Luckily, available District of Columbia Grants and Scholarships offer several different funding options for students who are intent on pursuing their education.
Prior to applying for the grants, students should submit their FAFSA (the Free Application for Federal Student Aid form; details here) so that their Expected Family Contribution (EFC) can be calculated (this form is the most important one when it comes to determining eligibility for both federal and state grants. Students must prioritize the submission of the FAFSA).
The student's EFC is used by the administrators of grant and scholarship programs to determine the financial needs of the student. Although many scholarships are also merit based, most grants are handed out according to each individual's financial need. This is calculated from the income disclosure provided on the FAFSA, and reported using the EFC.
Tuition Assistance Program
This grant program was created in 1999 as a part of the District of Columbia's College Access. In 2002, the Act was expanded to include more funding for students in the District of Columbia. To receive the grant, students must be United States citizens and be residents of the District of Columbia. They should be less than 24 years of age and have a high school degree or General Equivalency Diploma.
Students who plan on receiving this grant cannot be in default on any of their federal student loans. Since the grant is intended to help students with the cost of their college education, students must be enrolled in a degree program and cannot already have a baccalaureate degree. To continue to receive grant money, students must keep up their grades and show progress toward receiving their degree.
I EMPOWER Scholarship
Created by the Thursday Network, this scholarship is intended to help students in the District of Columbia's metropolitan area. High school students must apply for the scholarship prior to starting at a four-year university. Students should be graduating from high school and have a GPA of at least a 3.0.
Since the program was started in 1992, the Thursday Network has awarded over $130,000 to eligible high school seniors. Individuals in the District of Columbia, Prince George county and Montgomery County can apply for the I EMPOWER scholarship.
The Alumnae Panhellenic Association Scholarship
Another District of Columbia Grants and Scholarships is offered by the Alumnae Panhellenic Association of the Washington, D.C. area. Students must be members of the organization or a participating sorority. In addition, they must be current college students and turn in their completed applications by March 15 of the prior year. Any award winners will receive their notifications by April 15.
The total amount awarded is $750. Currently, the scholarship organization hands out three scholarships a year. If more funding exists, the organization can vary the number or amount of the awards.
Women's Opportunity Award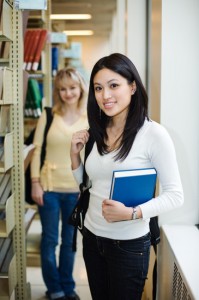 Run by the Soroptimist International organization in the District of Columbia, this award is given to young women who are committed to making the world a better place. Women must be currently trying to better their skills or educational level. This organization works to help women receive the resources they need to achieve a better education and employment options.
Any cash given out can be used to pay for tuition, transportation, childcare or books associated with the cost of obtaining an education. The volunteer organization normally hands out $2,000 to the year's scholarship winner at their March banquet. Once students receive the initial award, they may continue on to regional and international competitions for further award opportunities. Created in 1922, the volunteers and members of the Soroptimist International organization in the District of Columbia are a part of more than 95,000 members around the world who work to better the life of people in their community.
MD and DC Credit Union Scholarship
Each year the Credit Union Foundation awards $11,000 in scholarship money. Ten awards of $1,000 are handed out based on the results of an essay competition while one award is given to a talented video producer. Students who are interested in the scholarship should apply at www.cufound.org/scholarship.htm by the scholarship's deadline to potentially receive the award. To be eligible, students must be a member of a credit union based in the D.C. or Maryland area.
Kappa Scholarship
Students who receive a scholarship from this endowment fund must have a GPA of at least a 2.5. In addition, students must exhibit financial need and show involvement in the community or school. This award is intended for high school seniors who have already been accepted into a university program.
Mid-Atlantic Security Traders Foundation
This non-profit organization operates as an affiliate of the Security Traders Association. Every year the scholarship program is intended to hand out at least three scholarships of $2,500 apiece. Winners are announced each August and award dollars are sent to the students' school.
To apply for this program, students must submit their transcripts, an application and a scholarship essay. The essay must be written on the topic of how security markets affect daily lives. Applications will be evaluated by the scholarship committee based on their GPA, essay, extracurricular activities, letters of reference and academic honors.
ESA Marsh Scholarship Program
This program is intended for surfers who are currently members of the Eastern Surfers Association. It was created in honor of Mike Marsh. As a law student, Mike led his community and school by example. While waging a battle against cancer, he received his degree and continued to be a part of the surfing community. Each year, the organization gives renewable awards of $8,000 to scholarship winners.
To apply, students must submit all of their information by May 15. Students should be United States citizens and submit a detailed essay explaining their future goals. Awards are handed out based on the student's academic merit and not athletic ability.
Roothbert Scholarship
Students who apply for this scholarship program must be students in an undergraduate or graduate program. The Roothbert Fund actively seeks out students who are motivated by their spiritual believes. This fund is driven by volunteers in New York City who review all the applications before awarding 20 scholarships. Finalists for the scholarship program must visit the fund for a short personal interview.
Legacy of Life Essay Contest
Students in the District of Columbia or the surrounding metropolitan area may apply for this scholarship program. Each applicant must write an essay about organ donation to be considered. Students must be United States citizens and be currently accepted into a university program.
The scholarship program is run with money from the Leslie Evert memorial Fund. In 2001, a staff member at the WRTC by the name of Leslie Ebert passed away. In honor of her, the award program exists to commemorate individuals who gave the gift of life. To be considered, students must follow all of the application rules and turn in the completed form by the deadline. Any applications that are received after the deadline has passed will not be considered.
Wanda Alston and Cheryl Spector Scholarships
The Young Pride Alliance was started in 1996. They have recently started a scholarship program that is intended to support the gay and lesbian communities in the District of Columbia. Students who are looking for District of Columbia state grants should apply for this scholarship by the deadline. Successful applicants will receive money for their education. Two applicants are selected each year to receive the award. Applicants must be active members of their community and promote acceptance.
Online Resources
District of Columbia Department of Education
osse.dc.gov/service/state-board-education
MD & DC Credit Union Scholarship