Need money for school? We can help!
SchoolGrantsBlog.com is proud to announce its first ever scholarship, "The School Grants Blog $500 Scholarship".
Yes, we're giving away $500 to one lucky student as a special "thank you" to all of you out there who have made our site one of the most popular destinations for anyone looking for help with school grants, scholarships, and other educational needs.
We'll show you how to register in just a minute; hang in there!
For the last couple of years we've worked on building this site into one of the most comprehensive, information rich resources on the Internet, and now it's time to give something back  to you, our audience.
Now we know you're dying to get registered, but hang in there, we've got a little bit of house keeping to take care of first.
The Rules…
First, the bad news…
The scholarship is only available to students registered for full time courses in properly accredited post secondary institutions in Canada and the United States for the 2013-2014 school year.
Second, you are only allowed to register for the scholarship once (no registering with different email addresses, for example).
The good news is that those are the only major stipulations (be sure to review the complete terms and conditions of the contest on the sign up page).
It doesn't matter if you are enrolled in a 1-year program or a 4-year program, whether you are training to become a home health aide or a lawyer, whether your annual income is $10,000 or $100,000, you are still eligible to win this scholarship.
How to Get More Entries…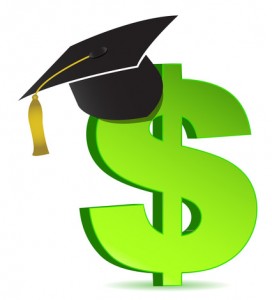 You can, however, earn additional "entries" to win the scholarship by referring it to your friends and spreading the word about SchoolGrantsBlog.com. The more entries, and the more people you share this with, the greater your chances to win. So use the options available to you on the sign up page.
Your Name in Lights…
Lastly, we'd love to feature the winner here on SchoolGrantsBlog. A picture, a brief bio, and a couple of paragraphs about your hopes and dreams to serve as inspiration to others. If you're not comfortable with having your name in lights, then maybe this scholarship is not for you!
How We Contact You…
The Scholarship will be awarded by the first week of September 2013 and we will contact the winner by email. It is your responsibility to confirm your subscription and to white list any emails you receive from us to ensure you are able to receive such notifications effectively. Check this site out.
If we do not receive a response from the winner, we will send a second email. If the winner has not responded with 7 days of notification, we will award the scholarship to the runner up, and the original winner will forfeit the scholarship.
Ready to Register?
The deadline for this year's scholarship has just passed. We will be announcing the winner very shortly, and after that, we'll begin taking applications for next year's scholarship. Please bookmark us and return later to sign up.