There are a number of state grants available for students attending or planning to attend a school, college or university in California.
The Cal Grant program is the primary source of financial aid for those California residents seeking funding to attend school or college in their state. There are also grants available directly from specific colleges as well as private non-profit foundations.
The California Student Aid Commission addresses the grants available through the state and include Cal Grants A, B and C.
Each Cal Grant is directed toward specific needs and collectively covers statewide college and university tuition and fees for eligible students. The first step to applying for one of the Cal Grants is to apply using the Free Application For Federal Student Aid Form (FAFSA) to determine basic eligibility. The FAFSA is the gateway application form students need to use to apply for federal financial assistance. California also uses FAFSA criteria to help determine student eligibility for financial aid.
The following eligibility list is quoted directly from the FAFSA website; to be eligible, you must…
• be a U.S. citizen or an eligible noncitizen,
• have a valid Social Security number,
• register (if you haven't already) with the Selective Service, if you're a male between the ages of 18 and 25,
• maintain satisfactory academic progress in college or career school, and
• show you're qualified to obtain a postsecondary education by having a high school diploma or General Educational Development (GED) certificate;
• passing an approved ability-to-benefit test (if you don't have a diploma or GED certificate, a school can administer a test to determine whether you can benefit from the education offered at that school);
• completing six credit hours or equivalent course work toward a degree or certificate;
• meeting other federally approved standards your state establishes; or
• completing a high school education in a homeschool setting approved under state law.
In addition to the FAFSA requirements, students applying for a Cal Grant must also be a resident of California at the time of their graduation and meet a verified grade point average (GPA). Students must apply for a Cal Grant no later than March 2 for the fall semester. Community college students may apply by September 2.
Cal Grant A
Cal Grant A awards help students cover the cost of tuition and fees at public and non-public four-year colleges and universities. Students who apply for a Cal Grant A and attend a community college will not receive funds until they transfer to a four-year institution. However, their grants will be reserved for up to three years. Once students transfer to a four-year college they need to advise their new school of the reserved grant.
Students who do attend a community college and did not apply for a Cal Grant A may apply for a transfer entitlement. They must have a 2.4 GPA from the community college, may not be over 28 years of age and not have already received a Cal Grant directly after high school graduation.
Cal Grant B
Cal Grant B awards are for specifically for low-income students who need additional assistance with living expenses as well as tuition and fees. First year students receive assistance with tuition and fees only. Cal Grant B increases the allowance to include living expenses after the successful completion of one academic year. Students must retain a 2.0 GPA and meet the March 2 deadline.
[contentblock id=1]
Cal Grant C
Cal Grant C is specific for students who are enrolling in an occupational, technical or vocational program. The grant helps with books, tools, equipment, tuition and fees. Cal Grant C cannot be used for community college program. It is available for a two-year program at an accredited career college. Check with the California Student Aid Commission website to determine which career colleges are covered by Cal Grant C. There is no minimum GPA requirement for this grant.
There are additional grants offered through California grant programs that are student-specific or subject-specific.
The California Chaffee Grant for Foster Youth
The California Chaffee Grant for Foster Youth is designed to assist students who were in the foster care system. The grant is available for any eligible college, university, career or technical school. Students may receive up to $5,000 a year in assistance and may use their grant money to assist with child care, transportation and other living expenses that help them to remain in school.
California National Guard Education Assistance Program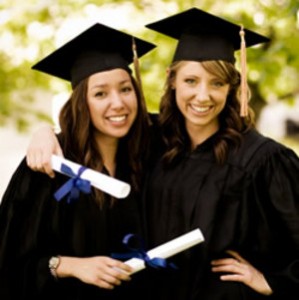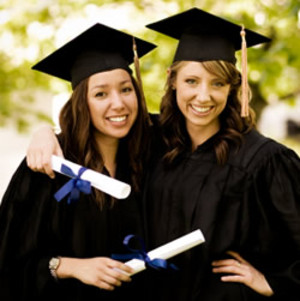 The California National Guard Education Assistance Program (CNG EAAP) is available to active members of the California National Guard, the State Military Reserve or the Naval Militia. The grant is designed to encourage education and skills development for military personnel. The grant is available for personnel who have a minimum of two years of service.
Law Enforcement Personnel Dependents Grant Program
The Law Enforcement Personnel Dependents Grant Program (LEPD) is developed to assist the surviving children and spouses of California peace officers who were killed or disabled in the line of duty.
The grants provide financial assistance for student based on their financial needs. Funds are available to students for up to four years of college assistance.
Child Development Grant Program
The Child Development Grant Program is designed for students who are seeking a license or permit as a child development teacher, master teacher, supervisor or program director in a child development center. The grant is offered to encourage students to work in the field to fill the current gap of qualified child development staff.
Students who apply for the Child Development Grant Program must sign a Service Commitment Agreement that stipulates they are to work in the field for each year they receive grant funding.
Students should apply for a FAFSA and Cal Grants as early as possible. Students who qualify for federal assistance should also apply for Pell and other federal grants. Students may qualify for and receive both a Pell Grant and a Cal Grant, or they may only qualify for one of them.
The financial aid offices of colleges and universities can also assist students with information and direction on how to find multiple sources of financial aid. There are a number of colleges that offer financial assistance directly to students looking for ac repair in richmond va. There are also a number of non-profit foundations that provide student-specific, state-specific or study-specific grants and scholarships. California students who need financial assistance for college should apply for as many potential grants as possible.