Looking for Vermont Grants and Scholarships? State of Vermont residents are in luck: the state has numerous programs available.
To determine eligibility for many award programs, students should complete their Free Application for Federal Student Aid (or FAFSA) application as early as possible during the year they wish to attend school.

Many grant programs use the data collected on FAFSA form to calculate a student's financial need.

After students have completed their FAFSA, they will also need to also fill out any applicable scholarship forms and turn them in before the deadline. Many scholarships will also require a personal interview with the student as well as personal references.
Better prepared applicants are more likely to obtain one of the Vermont state grants. Plan ahead, and paying for college can be a breeze.
Science and Technology Scholarship
Created by the Burlington Business and Professional Women's Organization, this scholarship in intended to promote the advancement of women in science and technology.
The Burlington branch of the organization was created in 1919 to promote gender equality through advocacy, education and scholarships.
Women who are interested in the scholarship should live in Lamoille, Addison, Grand Isle, Chittenden or Franklin counties.
They should be at least 25 years of age and be pursuing a degree in science or technology. Successful applicants can use the scholarship money to help pay for the cost of school.
Franklin H. Isham Memorial Scholarship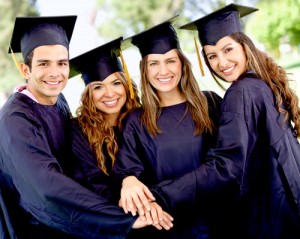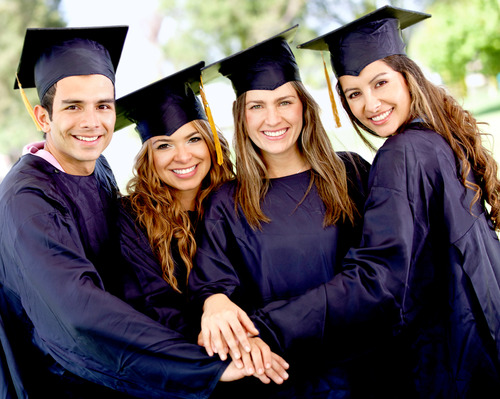 In Williston, Vermont, Frank H. Isham started his life in 1893.
As an adult, he received a degree from UVM and went on to teach mathematics at state schools in the northeast. Later on, he went on to obtain a master's degree at Columbia University.
From 1935 until his death in 1959, he worked at the New York Life Insurance company. In honor of Isham's life, his wife created the memorial scholarship in 2005.
Eligible students must reside within Franklin County.
In addition, applicants must be graduates of Franklin County high school and be attending a postsecondary school in the state. They should have a GPA of at least a 3.0 and be currently enrolled at least half-time.
The scholarship committee takes into account a student's financial need and academic merit. To show their financial need, students should turn in their FAFSA so the committee can obtain their Expected Family Contribution amount.
Employee Benefits Council Scholarship
Students who are interested in receiving this scholarship must be full-time college students and be enrolled at an accredited institution.
The scholarship program also requires that students be interested in the field of employee benefits and be attending a school in the New England area. In addition, students cannot be board members or related to members on the board.
This scholarship program was established by the New England Employee Benefits Council to encourage students to become interested in the field of employee benefits, actuarial sciences, pension design or family issues.
To show their interest in the field, students should either be enrolled in a program that specifically involves this field of study or have significant work experience in the field.
Award winners will receive an annual scholarship of $5,000. This scholarship is intended to help with the cost of tuition, room and board and school fees. If the award amount exceeds these costs, the scholarship committee will award the student with a smaller amount.
Grange Educational Aid Fund
This scholarship fund was created by the Vermont State Grange.
The Grange designed the program to help rural students to get an education. Applicants or their parents must be a member of the Vermont State Grange organization and be enrolled at a school that is approved for Federal Title IV funding.
Additionally, applicants should demonstrate financial need and significant academic achievement. If students show academic progress in the completion of their degree program, they can reapply for the annual scholarship for the next year.
Vermont Police Association
The Vermont Police Association created several different scholarships to help students in the pursuit of their college degree.
The Erwin Bugbee Memorial Scholarship was initiated to commemorate a former president of the Vermont Police Association. Students who want to receive the $1,000 award must be studying a degree in law enforcement and show signs of financial need.
In addition, students can apply for the Herbert Fullam Scholarship.
This award program was created in the memory of one of the founders of the Vermont Police Association. Applicants must be a dependent of a police officer in Vermont and be attending an accredited institution in the area. The scholarship award is for the amount of $1,000.
The last two Vermont state grants awarded by the Vermont Police Association are the Raymond R. Mooney Scholarship and the Gene Gaiotti & Ron West Memorial Scholarship.
Both scholarships are for the amount of $1,000 and take into account an individual's financial need. Students must be attending an accredited institution that is approved for Title IV funding. To be eligible for the award, students should complete all of their application information in a timely manner.
Grocers' Association Scholarship
Applicants for this scholarship must be high school seniors who are already Vermont residents. Students must complete their FAFSA application in a timely manner so that the award program can determine their financial need. They should be planning on attending a postsecondary institution and possess a high school diploma.
The Vermont Grocers' Association created this scholarship to encourage employees and dependents to pursue a higher education. Award money can be used to pay for tuition at an accredited college.
Paul Gallagher Entrepreneurial Scholarship
Sponsored by the Chamber of Commerce in Lake Champlain, this scholarship was created to assist residents of Chittenden County to pursue a postsecondary degree in business.
Students must be enrolled at an accredited school, be seeking a degree in business and currently live in Chittenden County. Successful applicants exhibit a history of academic achievement and are involved in the community.
Since the award is intended to fund a degree in business, a student's history of entrepreneurial skills and success is also taken into account.
New England Regional Student Program
This program was designed to help students in the New England area to pay for the cost of out-of-state tuition.
Students must be residents of New England 9which includes Vermont) and be enrolled at a school within another New England state.
In general, students must be enrolled at an out-of-state program that is not offered within their state in order to receive funding. To receive more information, students should check out the New England Regional Student web page at http://www.nebhe.org.
Lighthouse Scholarships
This scholarship award grants four different students a $5,000 prize each. It is intended to reward academic success and assist disabled students in the pursuit of their degree. The award is classified in four different categories.
Students who have recently graduated high school, are currently in an undergraduate program or are about to attend a graduate program can apply for one of the award's categories.
To qualify the award, students must be legally blind.
This means that their vision cannot be better than 20/200. Winners of the award tend to show academic potential and a host of extracurricular activities. Although the award does not cover the entire cost of school, students can apply for other Vermont state grants to cover the entire difference.
Online resources:
Lighthouse Scholarship website
http://www.lighthouse.org/events/awards.htm
The Vermont Department of Education