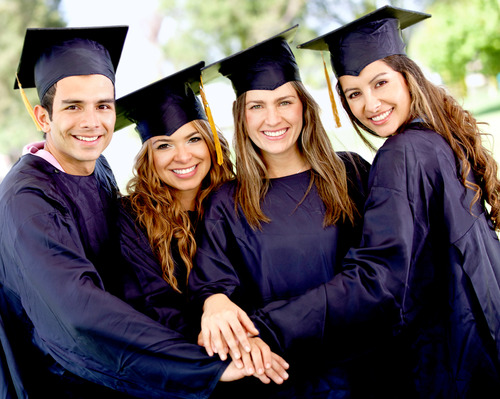 While most sports scholarships are given by specific schools that are members of the NCAA (National Collegiate Athletic Association) or other collegiate athletics organizations, there are a variety of lesser known scholarships given out by private sources for which athletes in various sports and at various levels should definitely considering applying.
Covering a range of athletic activity – from common sports like baseball to more obscure sports such as waterskiing and bowling – these sports scholarships can help cover the cost of tuition while encouraging a student to pursue his or her sport of interest.
Many of these scholarships deal with students who are not involved in mainstream collegiate athletics but who nevertheless have athletic abilities and interests.
These scholarships could also be an option for students involved in more standard college sports (such as division 1 and 2 football).
Participating in a different sport helps avoid burnout and may secure additional scholarship funds.
This increases the total amount of grant money available to help you pay for college.
This scholarship is for high school seniors and members of American Legion affiliated baseball teams. In order to be considered for the scholarships the students must be nominated by the head coach or manager of the team. The award amount is $1000. Only one student from each state will be selected, so this is a fairly competitive scholarship. Students can obtain a nomination form online.
This sports scholarships is sponsored by the American Water Ski Educational Foundation (AWSEF). It is awarded college sophomores and seniors at both 2 and 4 year colleges who are members of all divisions of US WATER SKI, the main association for the sport. The award amount is $1500. An application, essay, two reference letters and a transcript are required.
Sponsored by the United States Bowling Congress, this scholarship is awarded to amateur bowlers who are enrolled in college program and have better than a 2.5 GPA. The award amount is $1000.
The states Alabama, Arkansas, Florida, Georgia, Louisiana, Mississippi, North Carolina, South Carolina, Tennessee, Texas and Virginia have a baseball franchise for youth called Dixie Boys Baseball Inc. This scholarship is for high school senior boys who have participated in the program. The scholarship is awarded based on financial need, leadership type participation in the school and the community, and academic performance. Two reference letters are required to apply along with proof of participation in a team, and essay, and a financial statement. The award amount is $1250.
This scholarship is similar to the one above, but is awarded to high school seniors that have participated in a Dixie Youth Baseball League before the age of 13. Again, financial need and scholastic performance are taken into account as criterion for receiving the award. The award amount is $2000.
This scholarship is for both ethnic minorities and women who are interested in career paths in intercollegiate athletics on an administrative level. The scholarship is sponsored by the NCAA and the award amount is $6000.
Harness horse racing is a relatively obscure sport, but this scholarship is awarded to youth who have involvement with horses at either an employment or athletic level to encourage them to learn about the sport. It is awarded to students who are high school seniors all the way up to those under the age of 25.
The Eastern Surfing Association offers this award to students regardless of athletic ability who are members of the Association. Academic achievement and community involvement, rather than surfing ability, is the criterion for the award. The award amount is variable.
This scholarship is awarded to student archers at the college level who compete in the NAA College Division. Applicants must have a minimum GPA of 2.5. The award amount is $500.
NABF stands for the National Amateur Baseball Federation. The scholarship is awarded to students who have been involved in this organization and participated in at least one federation event. Scholastic achievement and financial need, as well as whether or not an applicant has received the award previously, are factored into the award decision. A grade point average of over 2.5 is also required.
This is another Unites States Bowling Congress (USBC) award but in this case is awarded only to high school senior girls with promising bowling ability. A bowling score average of 175 or higher is required in order to be considered. The student also may not have participated in professional bowling tournaments aside from Pro-AMs. The award amount is $1500.
This United States Bowling Congress scholarship is awarded to either high school junior or seniors who are USBC Youth members and have a grade point average of 2.0 or higher. Again, they may not have participated in professional tournaments accept the Pro AMs. Award Amount: $2500.
This scholarship support high school senior girls who are golfers. It is sponsored by the Women's Western Golf Foundation Scholarship. Academic achievement is part of the criteria for receipt of the award – applicants must be in good standing and maintain a grade point average of 3.0 or better in order for consideration in renewal of the award. The award amount is $2000.
This award is yet another offered by the United States Bowling Congress. It is awarded to high school senior and college enrolled males under the age of 22 who compete in certified bowling events. The applicants must have a grade point average of 2.5 or higher and a bowling score average of 175 or greater. Like the other USBC awards, students that have competed in professional bowling tournaments other than the Pro-AMs are excluded from the possibility of applying.
A more generally applicable United States Bowling Congress scholarship. This one is awarded to either male or female members of the USBC who are either high school or college students and who, as in the other cases above, have not participated in professional tournaments other than the Pro AMs.
Tips about Applying for Sports Scholarships
Start the application process early. Do not wait until the last minute.
People who submit sports scholarships applications earlier in the year often have a better chance of receiving an award. For instance, someone seeking to apply for a scholarship to help cover the tuition expenses of their freshman year should begin researching and applying for scholarships at the beginning of their senior year rather than the middle of the end.
Create a list of applicable grants and scholarships and stay organized
It does no harm to apply for a wide variety of sports scholarships. The worst than can happen is that student won't be given the award. The goal should be to create a list of all the scholarships that are being applied for. Organization is important here. It's a very good idea to keep the list of the scholarships and all the related paperwork in a folder (either a physical one or on the computer) and keep it well organized. A student will receive response letters, requests for information, and so on, all of which need to be kept in one place and monitored. If you have a Gmail account (you can get one for free if you do not), try using Google documents to set up a spreadsheet to monitor submission dates, responses, and so on.
Supply the sports scholarships sponsor with a list of your sports and academic activities.
Though the sports scholarships mentioned in this article are athletic in nature, receipt of the award is usually based on more than athletic participation or performance, and is sometimes not based on a student's sports career at all.
Thus the student will want to furnish the organization offering the scholarship with information on all his or her academic, school, and community activities.
To make sure that the student doesn't miss any, it is a good idea to go year by year through the student's junior high and high school career and list all of the school, extracurricular, and community activities so that none are forgotten. Then the student can give this information to the scholarship sponsor when they ask for it.
With diligence and organization, a student with athletic or other interests has a good chance of being awarded a scholarship by one of these private foundations. The key is to apply to a good number of them and present yourself in the best light possible.