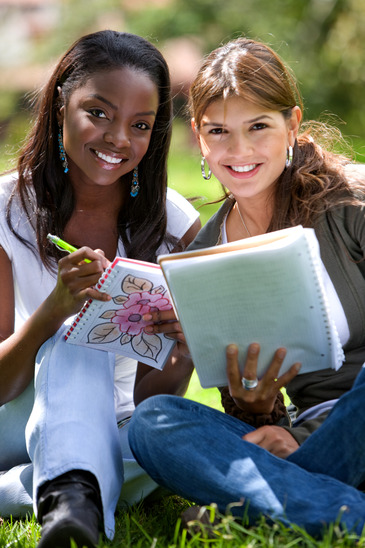 Determining your options for financial aid for post secondary schooling can be confusing, so it's not surprising one of the most common questions people have is, "what are school grants?"
This guide reveals the opportunities behind college grant money and the reasons why every student should consider grants before other types of financial assistance.
Why Every Student Needs Them…
Even though a college degree is a necessity in the modern world, the rising cost of tuition can make it impossible for some parents and children to take advantage of the opportunity. Grant money eases this burden without sending people into more debt.
What are school grants? Grants are essentially gift money that is provided to financially needy or academically gifted students without any expectation of repayment. Unlike student loans, college grants do not have to be paid back. This free money can generally be used for tuition, room and board, books, fees, or any other standard university expenses. Scholarships are a form of educational grant.
Where to Find Grant Money
No one should let the question of "what are school grants?" stand in the way of paying for higher education.
Grant money is available at universities, community colleges, and vocational schools across the nation. In fact, undergraduate students receive an average of $4,900 in grants from the federal government alone, according to the U.S. Department of Education.
Higher education grants typically take one of four forms:
Federal grants
State grants
Institutional grants
Community grants
Federal Education Grants
Most federal grants go to students with moderate to several financial need. This classification depends on several factors, including the school's cost of attendance, parents' income, and personal income. Federal grant programs with the highest annual funding include:
Pell Grants and Federal Supplemental Educational Opportunity Grants, or FSEOG, help a student earn his or her first bachelor's degree. The size of each grant increases as financial need increases, up to $5,500.
The Iraq and Afghanistan Service Grant is the equivalent school grant for military children who do not qualify for Pell Grants.
When students first ask "what are school grants?" these need-based awards typically provide the easiest explanation.
The Teacher Education Assistance for College and Higher Education Grant, commonly referred to as the TEACH Grant, encourages students to complete elementary and secondary education degrees.
The TEACH Grant does not list financial need as one of the acceptance criteria, so families of all income levels are eligible. Unlike most grants, which are distributed without conditions, the TEACH Grant includes one major stipulation.
All recipients must agree to teach in a high-need field full-time for a minimum of four years in a low-income school district. Students who do not fulfill the teaching contract must repay the grant money as if it were a student loan.
All federal grants are based on the FAFSA, or Free Application for Federal Student Aid, which must be completed annually.
State Grants
What are the school grants most popular beyond those provided by the federal government?
The next most popular source is individual states. Some states supplement federal grant money with limited higher education funds. Due to the high demand, most state grants are reserved for residents attending public and private colleges and universities within the state. Most students are automatically considered for state-based financial aid when they complete their FAFSA applications. Students should contact their state departments of education or school financial aid offices for more details.
Institutional Grants
After federal and state aid has been exhausted, some colleges provide additional grant money. The application process varies: some institutions use the FAFSA, while others require separate financial aid applications. Colleges may offer grant money to attract talented students, recruit gifted athletes, assist low-income students, or lower the tuition cost to state residents.
Community Grants
What are school grants for students who do not qualify for government and institutional sources? The final and most overlooked supplier of school grants is the community at large. Many professional associations, employers, churches, non-profits, and volunteer organizations distribute grant money as part of their overall missions.
Awards range from $100 to several thousand dollars. Students should contact individual organizations to learn about their grant offerings, eligibility requirements, award amounts, and application processes.
So just what are school grants? They are simply free money awards disbursed from multiple sources to reduce the cost of higher education. Most undergraduate and graduate students attending public or private colleges across the United States can each qualify for at least one grant.
Since institutions distribute grants on a first-come, first-served basis, students should apply early to reap the most rewards.