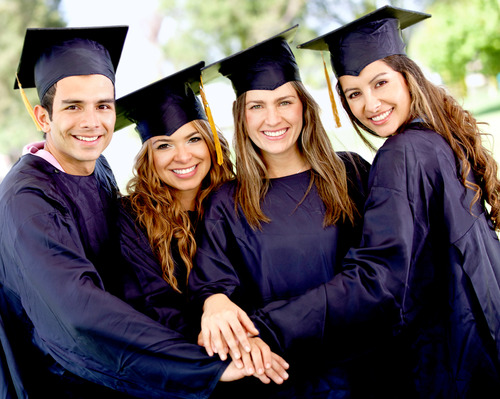 Wondering how to get How to Get Grants for Physiotherapy Programs?
Since a postgraduate degree and therefore a minimum of three years of education is required before you can become a physiotherapist ("physical therapist" or  "PT"), it's not surprising to learn that doing so is going to be an expensive proposition.
And when you consider that having a Bachelor's degree is usually a prerequisite to getting a doctorate degree, well, I'm sure we don't have to spell it out for you.
It's going to be very, very, costly.
But likely worthwhile. The U.S. Bureau of Labor Statistics reports that for 2010, the median pay for physical therapists is $76,310 or $36.69.

Even more encouraging is that fact that for the period between 2010-2020, the job outlook is very good; a 39% increase in jobs is expected. That's about 77,400 jobs. So the investment in your education now will pay great dividends in the long term.
So what are your options when it comes to using grants and scholarships to fund your physical therapy program education?
There are a few…
Needs Based Grants
These grants are distributed on the basis of financial status and are not specific to a career; they can be used to train for almost any career, provided it is taught at a properly accredited institution. In other words, while they are not specifically for physical education programs, funding from them can be used for PT schools.
Generally, the lower your income, the greater the chance you will be eligible for one of these grants, and the greater the amount of money you will receive.
The two main needs based grants in the U.S. are the Pell Grant and the Federal Supplemental Educational Opportunity Grant (FSEOG). Most states have their own needs based programs in place as well.
How Do I Apply?
Applying is easy; just submit a Free Application for Federal Student Aid (FAFSA).
We recommend you apply regardless of your financial status for three main reasons…
It costs you nothing to do so.
The worst that can happen is that your application for grant funding is rejected.
Submitting the FAFSA also registers you to receive other applicable state and federal grants, should you be eligible.
Grants for Physiotherapy from Professional Associations
Many professions maintain national and state wide associations, and physical therapy is no exception.
It is not uncommon for these associations to provide grant and scholarship money to students pursuing a related career, although you may need to be a registered member of the association in order to be eligible to receive the funding.
In the U.S., the most well known association is the American Physical Therapy Association (APTA). They offer (or are affiliated with) a series of grants, scholarships and awards…
State Based Associations
Just like there are national associations, there are also state or regional associations, too. These are good places to look for funding. For example, the Wisconsin Physical Therapy Association maintains a fund (Wisconsin Physical Therapy fund) which was…
"…developed in 1969 to help advance the physical therapy profession in Wisconsin. Today this fund awards scholarships to student pursuing careers in physical therapy as well as grants to support programs that advance the practice of physical therapy and benefit the people we serve."
It's not uncommon for state based physical therapy associations to offer similar offerings, so be sure to check out your state's for more details.
Grants From Organizations and Foundations
Much like associations offer grants and scholarships, so too do organizations, foundations, and even corporations. For example…
The Foundation of Physical Therapy offers the Florence P. Kendall Doctoral Scholarship which pays $5,000 to eligible applicants. Complete details can be found here!
The Special Olympics offers the Special Olympics Health Professions Student Grants, which can be applied towards physical therapy studies, although it is not limited to PTs only. Its mandate is simple…
"The purpose of this program is to engage health professions students to work with persons with intellectual disabilities as a way of filling in a gap that exists in most health program curricula."
This grant pays as much as $5,000 and you can learn more about it here!
Funding From Colleges, Schools and Universities
Don't forget to check directly with the school of your choice to see if they offer any funding options. Many do. Most institutions' web sites will contain scholarship information, but if they do not, inquire directly at the admissions office.
As an example, Belmont University in Georgia offers renewable scholarships to 12 incoming first year physical therapy students each year.
Not all schools are so generous, but many institutions offering full length physical therapy programs (and occasionally physical therapy assistant programs as well) offers something.
With a little research and a sprinkle of luck, there's a good chance you can offset the cost of your physical therapy career significantly!
Good luck!