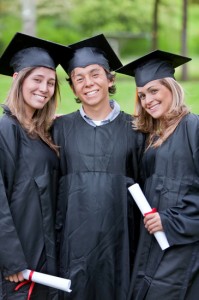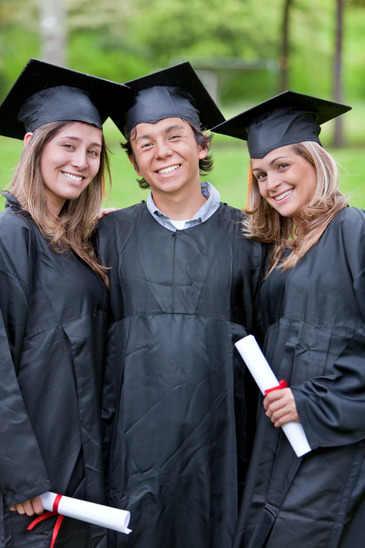 As you know, some of the most lucrative school grants are provided by both federal and state governments, which is why your first step in the quest to obtain funding for your post secondary education is to fill in and submit the FAFSA, or the Free Application for Federal Student Aid (more details on how to do that here!).
After you have completed that, it makes good sense to contact the educational institutions which you are interested in attending, and inquire directly about the funding options which maybe unique to that school or college.
To that end, we have compiled a list of schools in Alaska, complete with some basic background information, and a direct link to where you can obtain more information on financial aid. Remember, funding is usually limited so please do not procrastinate; contact the financial aid department of your preferred institution as soon as possible!
All Beauty College
Vital statistics: All Beauty College (ABC) is a cosmetology training school. They offer students the skills required to start a successful cosmetology career. Students can expect a training environment that enforces discipline, moral values and the spirit of achievement and quality performance. Students taking up training in the school can expect to be prepared for entry in any related field of cosmetology. To keep the teaching quality of the school, they continually review their teaching skills to make sure that they are up to the standards required by employers.
---
Allen School – Phoenix
Vital statistics: Allen School is dedicated to training students and turn them to professionals working in the health care industry. They have been training students for the last 50 years and generating graduates in the field of nursing assisting, medical assisting, and medical insurance billing and coding. They are aware of the good career outlook for health care professionals since the field continues to grow and along with it, the advancements are made in technology. The demand for qualified professionals to become a part of the health care field is continually growing as well. Their staff includes some of the highly regarded experts in their respective fields and they continue to evaluate and evolve their programs to make sure that their students get the best training, opportunities, and obtain work when they finish training. To date they have launched the careers of over 70,000 medical professionals since they started in 1961.
---
American Indian College of the Assemblies of God Inc
Vital statistics: American Indian College, is the only accredited Assembly of God college in Arizona. It was established in 1957. It is located just a few miles north of downtown Arizona in the heart of Phoenix. The school boast of a campus filled with vibrant future leaders. AIC enrollees and students form a diverse group. They represent many cultures from all over the world. The students represent future ministries, educators and businesspersons when they graduate and start their career. In the campus, each student are able to prepare their minds, hearts and soulds to develop a positive influence for their families, friends and communities.
---
American Institute of Interior Design
Vital statistics: The American Institure of Interior Design is a boutique interior design school located in a picturesque suburd in Fountain Hills, Arizona. They are a private post-secondary institution that specializes in practical education of Interior Designers. The school offers an accelerated 6-month training program leading to a Certificate in Interior Design. It is institutionally accredited by the Accrediting Commission of Career Schools and Colleges (ACCSC).
Students can expect to learn residential and commercial design topics. This is delivered through a high energy and fun academic setting. The instructors are practicing interior designers themselves so students can rest assured they will be getting the most recent practical training. Students can jump right in and start training without waiting for the traditional beginning of the semester. The school boasts of a 24 year history of success in Phoenix and Scottsdale area.
---
American Institute of Technology
Vital statistics: The American Institute of Technology (AIT) is a school dedicated to training individuals who desire to become professional truck drivers. Students can look forward to the benefits offered by the trucking industry when they finish the training. The benefits include health insurance, paid vacations, and retirement plans. Truck driving is one of the highest sought after careers available. AIT is an accredited institution that will insure proper training for students. They are accredited by the Accrediting Commission of Career Schools and Colleges and they are given an A+ rating by the Better Business Bureau. AIT students can look forward to the schools commitment to each student's success. They only accept students they believe can be placed in a career after the completion of their training.
---
Anthem College-Phoenix
Vital statistics: Anthem Education is composed of six distinctive colleges and schools with 22 campuses and the Anthem College Online.
Its headquarter is in Phoenix, Arizona. The Anthem Education group of schools has provided quality post-secondary education for over a 100 years. They have acquired colleges and schools all over the nation absorbing High-Tech Institute and Allied College.
Today, Anthem Education includes the following colleges and schools. Anthem Education programs provide students with career-focused degrees and diplomas in healthcare, technology, business and legal industry. They teach students specific skills that are highly sought by employers. This assures students they will be prepared for work right after their training. Anthem Education provides career services advisors to meet students and help them develop professional resumes, practice interview skills and learn effective job-search strategies.
---
Argosy University – Phoenix
Vital statistics: Argosy University, Phoenix is located in north Phoenix, Arizona. It is only minutes away from shopping, restaurants, public transport, cultural and entertainment venues in Arizona. Since Phoenix is the fifth most populated city in the United States and one of the fastest growing metropolitan areas in the country. The Argosy University offers different professional certificate programs as well as doctoral, master's and bachelor's degrees.
---
Argosy University-Phoenix Online Division
Vital statistics: The Argosy University Online workcourse emphasizes interpersonal skills alongside academic learning, and many programs are available in flexible learning formats such as evening and weekend classes and online courses — it works within the student's busy schedule. They also provide a variety of student services to help support the student's academic, career, and personal needs.
---
Arizona Academy of Beauty – East and North
Vital statistics: Arizona Academy of Beauty – East / North – Considers themselves to be one of Arizona's leading schools for Beauty profession. They take great pride in preparing students for a successful career in the exciting and thriving field of cosmetology and nail technology. The school considers hair and beauty careers as those with unlimited potential for success. They consider it to be a changing and growing industry where there's always room for more and better-qualified people. Students are invited to see their website to find out more about their program and opportunities they can offer.
---
Arizona Automotive Institute
Vital statistics: Arizona Automative Institute offers high-quality career training that helps students prepare for their career in Automative Service Technology; Diesel-Heavy Truck; Combination Welding; and Heating, Ventilation, Air Conditioning and Basic Refrigeration (HVAC). The school also provides students with additional services. Along with the proper training, the school also helps students to get jobs via their graduate employment assistance, resume preparation, interview coaching and part-time job placement.
---
Arizona College of Allied Health
Vital statistics: Arizona College was formely called Arizona College of Allied Health. The school has been serving the Phoenix area for more than 20 years. They now have two campuses in the Phoenix metro area of Glendale and Mesa. The school features structured and disciplined educational setting to help students achieve their goal in their choice of career. They offer programs in allied health that includes medical assisiting, dental assisting, massage therapy, health information technology and pharmacy technician.
---
Arizona Culinary Institute
Vital statistics: Arizona Culinary Institute offers programs designed to give the most return of students' time and resources. They boast of a recent poll where 76% of their graduates completed their training program in 9 months of less. This is because of their simple philosophy where students learn most efficiently when they are studying in a small group on a comfortable environment receiving personal attention from seasoned instructors. Their team consists of a diverse and well-balanced group of chef instructors having real-world experience under their belt matched with real passion for teaching.
---
Arizona School of Acupuncture and Oriental Medicine
Vital statistics: Arizona School of Acupuncture and Oriental Medicine features programs on traditional chinese medicine. Students who think of becoming practitioners of chinese medicine are invited to enroll in their school where students will learn about full chinese medicine, competence in Tuina, personal Qi development, Using Tao Te Ching, acupunture and related subjects.
---