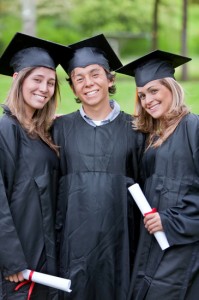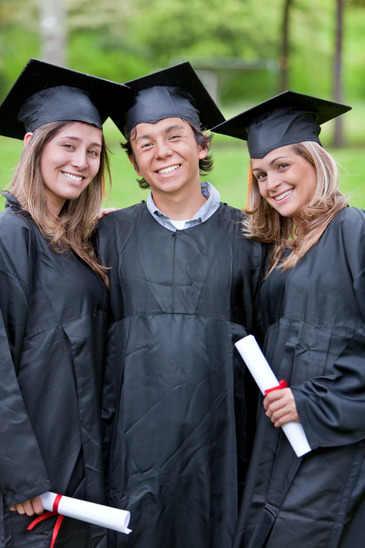 As you know, some of the most lucrative school grants are provided by both federal and state governments, which is why your first step in the quest to obtain funding for your post secondary education is to fill in and submit the FAFSA, or the Free Application for Federal Student Aid (more details on how to do that here!).
After you have completed that, it makes good sense to contact the educational institutions which you are interested in attending, and inquire directly about the funding options which maybe unique to that school or college.
To that end, we have compiled a list of schools in Alaska, complete with some basic background information, and a direct link to where you can obtain more information on financial aid. Remember, funding is usually limited so please do not procrastinate; contact the financial aid department of your preferred institution as soon as possible!
Alaska Bible College
Vital statistics: The college has been in operation for 40 years. It's main focus is to impart to students solid biblical, theological and ministry based foundation which will allow them to build enduring ministries in the future. Graduates from Alaska Bible College end up serving all over Alaska and throughout the world. Some graduates prefer to pursue higher studies at graduate level. Along with the curriculum, students will also learn how to develop a commitment with their local church, deepen their understanding of the Word of God and meet lifelong friends. Students are also encouraged to hone their spiritual gifts via a variety of ministries.
---
Alaska Career College
Vital statistics: Alaska Career College offers programs on various courses relating to present industries. The college features smaller classroom settings which allow for close instructor-student interaction. Students can expect rigorous training that will prepare them and give them an edge in the field they intend to work in the future.
---
Alaska Christian College
Vital statistics: Students who desire to follow and serve Christ within the Church and larger society are the ideal candidates for Alaska Christian College. They focus on Alaska Native students, giving them biblical based education and Christian values formation. Their goal is to help students develop an excellent Christ centered character, proper education and eventually serve as followers of Christ.
---
AVTEC-Alaska's Institute of Technology
Vital statistics: Alaska's Institute of Technology, AVTEC features different technical training programs for those who are aiming to receive technical training. The main campus is located in Sewad, Alaska, 120 miles south of Anchorage, the school offers a friendly and caring community. They promise to assist each student achieve the highest level of technical knowledge and workplace skills and allow their graduates to enter the Alaska job market and start a fulfilling career.
---
Charter College-Anchorage
Vital statistics: Charter College-Anchorage features programs that will enable students within 7 months to start a career in healthcare, business, law, criminal justice, information technology, and construction careers like welding and HVAC/R. They offer programs in growing industries that require trained professionals. The college offers individualized student support. Their instructors, counselors and staff are always ready to help students. Their teachers have working experience in the field they teach and the facilities feature up-to-date equipments.
---
Ilisagvik College
Vital statistics: Ilisagvik College is a two-year tribal community college located in the northernmost point of Alaska. The school offers quality education that includes post-secondary academic, vocational, and technical courses focused in matching students with workforce requirements. They are dedicated in exposing and strengthening Eskimo culture, language, values and traditions.
---
Prince William Sound Community College
Vital statistics: Prince William Sound Community College, located in the small town of Valdez is a college that caters to a varied community composed of out-of-state and international students, distance learners, and local students. The total student population is 1,400 enjoying small class sizes, close campus community, and one-on-one interaction with staff and faculty. Students can expect appropriate non-crowded lecture halls and available parking for those with their own transportation. Student housing is also available. The college offers associate degrees and occupational certificates that include some hard to find programs like oil spill response and outdoor leadership programs. There are over 25 undergraduate programs.
---
University of Alaska Anchorage
Vital statistics: Located in Anchorage with community campuses in Southcentral Alaska, University of Alaska Anchorage is focused on serving the educational needs of students providing them higher education and encouraging creative expression. They value knowledge dissemination via teaching, research, and engagement. The university is open access and features academic programs that leads to occupational endorsements. The university also offers undergraduate and graduate certificates, associate, baccalaureate and graduate degrees.
---
University of Alaska Fairbanks
Vital statistics: University of Alaska – Fairbanks is one of the seven campuses across the state. The campus is focused on inspiring students to discover, achieve greatness, and inspire others naturally. UAF offers a total of 170 degrees and certificates in 129 disciplines that include engineering, liberal arts, natural sciences and mathematics, rural and community development, education, fisheries and ocean sciences, management, natural resources and agricultural sciences.
---
University of Alaska Southeast
Vital statistics: The University of Alaska Southeast is among the best schools for higher education. The faculty and staff are student focused and their goal is to bring the students out of the classroom and into the field to gain first hand experience of the subjects they need to learn. Graduating students can also expect to gain access to government internship programs from the legislature, Department of Fish and Game, and Health and Human Services. UAS gives top liberal arts education.
---