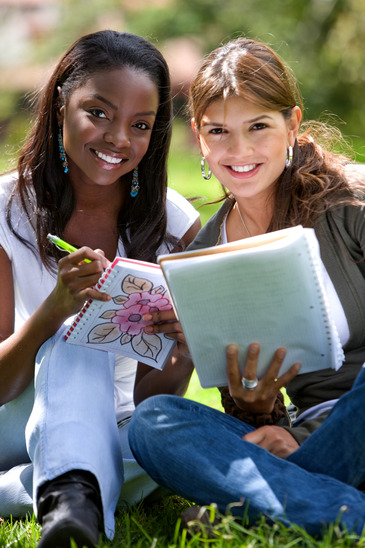 The phlebotomist is the medical professional whose job it is to draw blood from patients and prepare it for donation, tests, analysis, diagnosis and so on.
Although the phlebotomy training period is relatively short (you can become fully certified 8-12 months) that does not necessarily mean it's easy to come up with the funds to pay for your schooling.
Thankfully, there are some options in this regard.
Job Corps
If you are financially disadvantaged, you'll definitely want check into the Job Corps program, which is administered by the U.S. Department of Labor. According to the official web site…
"Job Corps is the nation's largest career technical training and education program for low-income students ages 16 through 24. "
One program, Job Corps' Clinical Medical Assistant, allows students to become a fully certified phlebotomy technician in 8-12 months. JobCorps will cover the cost of your education, as well as provide meals, housing and even provide you with an allowance.
While not everyone will be eligible for this program, it is definitely worth investigating – there's no better option to receive free phlebotomy schooling. Plus, the worst that can happen is that you are not approved.
Federal Grants
The U.S. government provides all students with funding options in the form of two main grants; the Pell grant and the FSEOG (Federal Supplemental Educational Opportunity Grant). While the funds dispersed from these grants are not specifically for phlebotomy training, they can be applied towards any almost any career taught at a reputable, accredited institution.
Applying is easy – just submit a Free Application for Federal Student Aid (FAFSA – complete details on where to find the form and what to expect from it can be found here).
State Grants
Like their Federal counterpart, most state governments provide financial incentives to help students pay for a post secondary education. Again, most of the available grants will not be specifically for this particular career, but the funds can be applied towards it nonetheless.
The amount of money your state has to dole out will depend on a number of  factors, such as its financial well being and economic state, population and so on. Many states use the data submitted on the aforementioned FAFSA to determine eligibility, so if you submit this form, you are automatically enrolled to received a grant, should you be eligible for one.
Since states have a much smaller pool of funds to draw from to awards their grants and scholarships, it's important to apply as early in the school year as possible. You can't receive a grant if the state's pool of funding has already been used up for the year.
American Society for Clinical Pathology
This society offers two laboratory science scholarships and awards which may go directly to those enrolled in phlebotomy programs…
The National Student Honor Award: This award "recognizes student excellence in the laboratory professions." Applicants must be a student member of the ASCP, maintain a minimum 3.3 GPA, be enrolled in an accredited program, and have leadership skills and/or community service activity.
Scholarships for Lab Students: This includes the ASCP Phlebotomy Scholarship, which pays $500 to students who are either enrolled in an accredited PBT program, or are recent graduates.
For complete details, visit the official web site.
 Schools And Institutions
Often the school or institution you may be considering for study offers some sort of financial aid. Usually these schools will provide this information on their web sites, or alternatively, you can inquire about it when you check in with the admissions office. For example…
Check with your chosen institution and see what you can come up with. The opportunities are usually there… you may just have to do a little legwork.
Corporations and Associations
Large corporation and associations will also offer scholarships that can be applied toward healthcare related careers. Two such examples are…
As you can see, there are options to help you pay to become a fully certified phlebotomy technician. Now it's up to you to get out there and get the money!
Good luck!