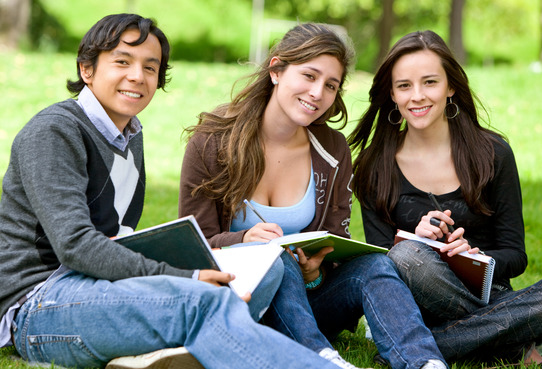 If you are looking for paramedic/EMT grants and scholarships, then you should always visit your school's financial aid department before you do anything else. The financial aid department is designed to help students find monetary resources to pay for their education.
To get started hunting down funding, all students should complete and submit the Free Application for Federal Student Aid (FAFSA).
This application is the "gateway" to the main federal and state grants.
The income disclosure information provided on this application is used to determine each student's Expected Family Contribution (EFC), which is a measure of how much the student and/or his or her parents can afford to contribute to the education costs.
The lower the EFC is, the higher the financial aid award will be.
Pell Grants and Federal Supplemental Educational Opportunity Grants
Using the data from the completed FAFSA, the federal government then decides whether you are eligible for a grant, and if so, how much.
These funds are normally distributed as either a Pell Grant or a Federal Supplemental Educational Opportunity Grant (FSEOG).
These grants can pay anywhere from a few hundred to several thousand dollars towards the cost of your education. In some states, like Washington for example, the state government may also match the Pell Grant with state money.
While these grants are not specifically for paramedics, they can be used to pay for such programs.
State EMS Agencies
Before you start school, see if your state has an EMS agency or association.
These groups are normally responsible for training EMTs and proving oversight. On most of their websites, students will find information about the different grants and scholarships available.
Students should make sure to complete their FAFSA and turn in their scholarship application by the deadline.
National Association of Emergency Medical Technicians
The NAEMT is a national organization designed to help professionals in the field.
Active members of the NAEMT can complete scholarship applications each year to receive educational funding. Individuals who are enrolled in EMT-B training can receive up to $500 while individuals in an EMT-Paramedic course can receive $5,000 in scholarship aid.
Once first responders receive these certifications, they can also apply for an additional $2,000 toward continuing their education.
To apply for the scholarship, students should turn in their application by the deadline.
They should also write a 1,000 word essay detailing their reasons for pursing the grant money and how it can change their life. Once all of the applications have been turned in, the student that exhibits the most potential will receive the scholarship award.
Carlos Lillo Memorial Paramedic Scholarship
Carlos Lillo was a paramedic who lost his life during the September 11 attack on the World Trade Center.
In his memory, this scholarship is handed out to students who are pursuing an education as an emergency medical technician. Applicants must send in their resume, an application and a scholarship essay.
They should also submit evidence of their financial need.
Once the applicant pool is narrowed down, students will have a scholarship interview. Award winners will receive the cost of their tuition at an accredited NYS Paramedic course. Check out Lofty Property Management.
FARE Children's Scholarship Fund
Started by the Foundation for Air-Medical Research and Education, this scholarship program gives out two awards each year.
Applicants should be in their last year of high school and plan on pursuing a career as a paramedic.
Successful applicants will generally show a strong academic history, community involvement, volunteer work and financial need. In addition, students should be legal residents of the United States.
Winners of the FARE scholarship will receive $2,500 toward the cost of their education.
Bound Tree Legacy Scholarship
This program is given to the children of EMTs, firefighters or paramedics. Students should be planning on attending an EMS or paramedic program.
Depending on their academic program, award winners can receive anywhere from $500 to $2,500 toward the cost of their schooling.
So far, the Bound Tree Legacy Scholarship has been given to more than 400 award recipients around the nation.
More details can be found on the official web site.
American Medical Response Reimbursement
Students who are already working in the field can normally check to see if their employer offers some kind of tuition reimbursement. Individuals who are employed at American Medical response can get the cost of their schooling reimbursed.
To be eligible, employees have to work for the minimum number of months before applying for the tuition reimbursement.
After they finish their certification, students must continue to work at American Medical Response for a set period of time.