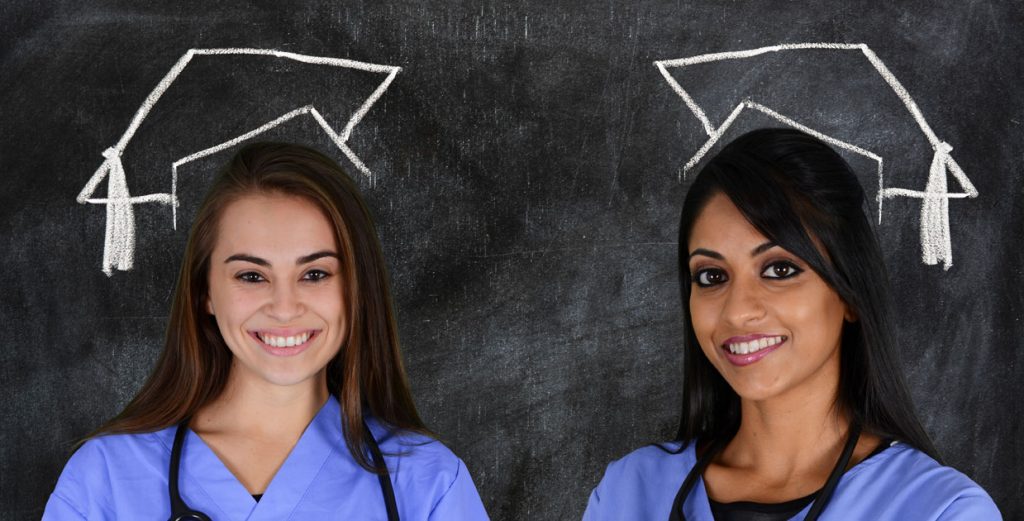 Anyone looking for nursing assistant grants and scholarships should start by submitting the Free Application for Federal Student Aid (FAFSA).
Nursing assistants are also called "nurses aides".
This application is used to calculate a student's financial need and their eligibility for federal grant programs, which are mostly "needs-based".
Pell Grants and Federal Supplemental Educational Opportunity Grants
The Pell Grant is awarded by the federal government based on financial need.
Once a student turns in her FAFSA, the government calculates that student's Expected Family Contribution (EFC), a number used to determine how much that student (or her parents) can reasonable be able to contribute to her education
Once the EFC has been figured out, the student can receive funding based on their family's income. Although the Pell Grant award changes yearly, students can generally receive up to $5,000 toward the cost of their education.
With the Federal Supplemental Educational Opportunity Grant, students are also awarded money based on financial need.
Eligible students must exhibit severe financial hardship on their FAFSA to be eligible. This grant is a little different however, in that the funding is not entirely provided by the Federal government. In this case, the student's college will pay for 25 percent of the award and the federal government will cover the remaining 75 percent.
Both of these grants can be applied for using the aforementioned FAFSA.
National Health Services Corps
Started in 1972, this program is made to encourage health care professionals to enter the field.
Once a student graduates from a nursing assistant program, they are repaid for all of their student loans. To receive the funding, students must commit to serving in a medically underserved area for two to four years.
Scholarships for Disadvantaged Students
The federal government has also created a set of scholarships for disadvantaged students. The awards are given out based on a student's FAFSA application. Applicants must be entering a health science program.
This scholarship does not need to be repaid and the award is disbursed through the student's financial aid office.
National Student Nurses' Association
This non-profit organization is designed to support students who are pursuing an undergraduate or graduate degree in nursing.
Many of the funds for this program are made available through a partnership with Johnson and Johnson. Although this award is open to any nursing student, it is only available in locations where there is a shortage of qualified nurses
State Programs for Nursing Assistant Grants and Scholarships
In addition to federal funding, students can often find grants and scholarships at the state level.
With the severe shortage of health care professionals in the country, almost 75 percent of states have raised the amount of grants awarded to nursing students.
Any student who lives in Maryland can receive a scholarship from the Higher Education Commission. The State Nursing Scholarship is awarded to nursing students who are in an undergraduate or graduate program.
Students must be residents in the state of Maryland and have at least a 3.0 GPA. Once they graduate, award winners must continue to work in the state of Maryland.
In Indiana, the Student Assistance Commission has a funding program that is available to nursing students in the state.
Like the Higher Education Commission, students must be state residents and plan on working in the state after graduation. They should exhibit financial need and make satisfactory progress toward their degree. Award winners will receive the entire cost of their tuition for every year that they are eligible.
Any student who chooses not to work in the state will be expected to repay their tuition grant.
Most state programs will automatically consider a student for grants after the FAFSA is turned in. Students should also check out their university's financial aid department to find out about other funding options.
See our complete listing of states to see what funding is available, click here!