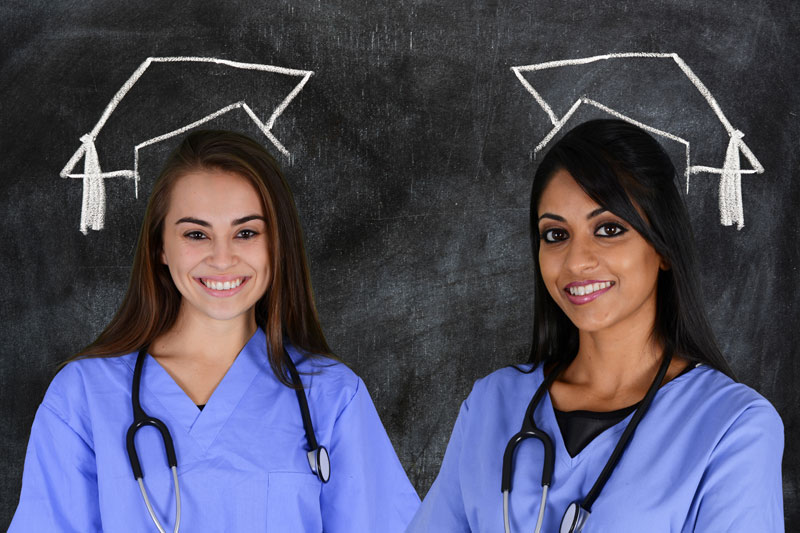 According to the American Council on Education, "Hispanics accounted for half of the country's population growth in the two years after the 2000 Census."
Given this unprecedented growth, there is a strong push from within the Hispanic community to become more educated and, consequently, a surge in Hispanic scholarships has emerged.
So let's look at some of the grant funding opportunities that are available…
Corporate Scholarships
As the size of the Hispanic population grows, the buying power of Hispanics also grows.
Corporations and for-profit companies realize the potential of the Hispanic dollar and many have chosen to invest back in the Hispanic community.
For instance, the Ronald McDonald House Charities of Southern California began a Hispanic scholarship for its Southern California residents. The Hispanic American Commitment to Educational Resources (HACER) program has awarded over $3.8 million dollars in scholarship funds to Hispanic youth. HACER targets Hispanics living in Los Angeles, Orange, Riverside, San Bernardino and Ventura counties.
Another company is Sallie Mae, which grants Hispanic scholarships through its charitable organization, the Sallie Mae Fund.
In tandem with the Hispanic College Fund (http://www.hispanicfund.org/), the Sallie Mae Fund created the First in My Family Scholarship. Since 2001, The Sallie Mae Fund has awarded over "$15.5 million in scholarships to more than 6,350 students."
Geographic Hispanic Scholarships
While the geographic landscape of Hispanic communities is always evolving, some regions, cities and states have created scholarships for their Hispanic residents. Florida, a blend of Hispanic culture, has the Jose Marti Scholarship Challenge Grant Fund.
The Jose Marti Scholarship Challenge Grant Fund is a need-based scholarship for Hispanics with a cumulative grade point average of 3.0. This fund is made up of private donations from Florida residents and other government funds, e.g. the Florida Legislature has pumped a lot of funds into the Jose Marti Scholarship Challenge Grant Fund.
Another scholarship characterized by its geographic limitations is the scholarship from the Spanish American Institute (SAI). The SAI Scholarship is open to Hispanic students in Southern California, specifically between San Diego and San Luis Obispo, in need of financial assistance.
Unlike other scholarship programs, the SAI Scholarship has a very detailed explanation of their definition of Hispanic.
For the Institute, Hispanic is defined as, "'a person of Mexican, Puerto Rican, Cuban, Central or South American, or other Spanish culture or origin, regardless of race.'"
National Identity/Descent Scholarships
As the SAI Scholarship captures, there is great diversity within the Hispanic category. To capture and celebrate these differences, some Hispanic scholarships focus on Hispanics with certain national identities or descent lines. There is a scholarship for Students of Puerto Rican Descent that is sponsored by Ford.
Not only does this scholarship favor Hispanics of Puerto Rican descent living in the United States, but it highly favors giving to Puerto Ricans living in Puerto Rico.
Another example is the Haitian American Scholarship.
This scholarship targets Haitian Americans who want to pursue or are pursuing degrees in higher education. Interestingly, this scholarship has created offshoots of other Haitian American scholarships in different universities.
For instance, Barry University created a two-year scholarship for Haitian American students.
A final example is the Fulfilling Our Dreams Scholarship from the Salvadoran American Leadership and Educational Fund (SALEF) . This scholarship is open to students of Salvadoran or Central American descent.
Compared to other ethnic groups, Hispanics have disproportionately less access to higher education. According to College Scholarships, "statistics overwhelmingly show that Hispanics receive less scholarship and grant money and those that do pursue education beyond high school often stop at a technical or two-year degree."
While the numbers of higher education enrollment and graduation have increased, the presence of Hispanics in institutions of higher education is underwhelming.
The American Council on Education reports that Hispanics only hold six percent of all baccalaureate degrees.
The surge in Hispanic scholarships of all types hopes to counter these trends. The category of Hispanic scholarships is still evolving. For instance, new scholarships for Hispanic women or for Hispanics entering professions, e.g. nursing and law, are also becoming more available.
Other Resources