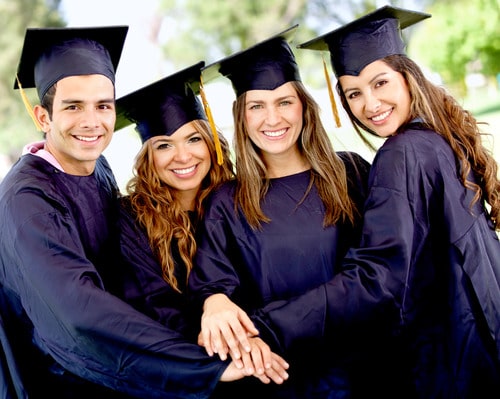 Students who are searching for Grants and Scholarships for Medical Assistants can find them via federal, state and private programs.
Obtaining a degree as a medical assistant can help you to reach a higher pay bracket and pursue your dream for a healthcare career.
With scholarships and grants, you can lower the cost of your education.
From federal and state aid to American Medical Technologists' scholarships, chances are you can find the funding you need to pursue a degree.
Federal Programs
To get started applying for available federal and state funding options, students should submit their Free Application for Federal Student Aid (FAFSA).
This application is normally due in early in the year you plan to attend school.
Using the income disclosure information provided, something called the "Expected Family Contribution" or  EFC is calculated. Because most federal grants are "needs based" (distributed on the basis of financial need), this EFC "score" is used to determine whether or not you are eligible for a grant, and if so, how much.
Depending on this information, you may be awarded a Pell Grant or a Federal Supplemental Opportunity Grant (FSEOG).
Pell Grants are normally given to students who have a low income and need money to pursue their education.
This grant covers up to $5,000 of the cost of school and is renewed each year the student is eligible. Students have to attend a qualifying program and have a low EFC.
With the Federal Supplemental Educational Opportunity Grant, students are given money by the government to go to school. The FSEOG is award to students who are experiencing extreme financial hardship. The college will normally pay 25 percent of the grant and the federal government will pay the other 75 percent.
Submitting the FAFSA will also automatically enroll you to receive any applicable state grants (which also use the EFC data), should you be eligible to receive them.
For this reason, submitting the Free Application for Federal Student Aid should always be your first step in the attempt to secure free money for school.
American Medical Technologists Scholarship
Students who are looking for medical assistant scholarships and grants can apply with the AMT.
This organization is a non-profit that serves members of the medical community.
Every year five applicants will be given $500 to help cover the cost of tuition, books or living expenses.
This award is based primarily on financial need so students should complete their FAFSA before applying.
Successful applicants will be notified of their award before it is sent to the school. The student's college will then disburse the award to cover the cost of tuition throughout the year.
The AMT also offers two awards; the Outstanding Student Award and the Technical Writing award. You can learn more about these rewards here!
Maxine Williams Scholarship
This scholarship program gives an award of $1,000 toward the cost of a degree.
Before applying, students have to attend at least one quarter in a medical assistants program and receive a GPA of 3.0 or higher. To apply, students should ask the director of their medical assistant program.
Scholarship applications are given out to the heads of the department before the deadline each year.
The Maxine Williams scholarship also requires students be attending a school that is accredited by the Commission on Accreditation of Allied Health Education Programs. Once a student receives the award, they will also be given a free membership to the AAMA for the duration of one year.
More details are available here!
Steven Cutter Award
The Steven Cutter Award is run by the Foundation for Seacoast Health.
Students must be residents of select counties in Maine in order to apply for this scholarship. Once they receive the award, students must agree to remain residents in the state. If a student is given this scholarship, they need to track how the scholarship funds were used for the cost of their schooling.
At the end of the school year, students must give the Foundation for Seacoast health financial documents that show how the money was used.
Alaska Medical Assistants Society State Scholarship
Each year, the Alaska Medical Assistants Society takes in applications for its scholarship program.
Students must be currently enrolled at a medical assistant program within the state of Alaska.
At this time, the state has two medical assistant programs: University of Alaska Fairbanks and the University of Alaska Anchorage. After all applications have been turned in, two award winners will receive $500.
The Nancy Fortin Scholarship
This scholarship is exclusively made for individuals studying to be a medical assistant in Washington State. The Nancy Fortin Scholarship requires that every applicant by in a fully accredited medical assistant program.
Each application is judged based off of the student's financial need and interest in the subject. At the end of the review, two applications will be given $500 for the calendar year.
Alice Newell Joselyn Medical Fund
This scholarship is intended for students who live in San Diego County, California.
The BECA Foundation awards the scholarship to Latino students who are pursuing a degree as a medical assistant. Applicants must be currently in a medical assistant or high school to be eligible for the scholarship. Successful applications will receive $500 to $2,000 toward the cost of their education.
For more information and to download an application, click here!
Other Options
Anyone who wants to become a medical assistant should always check with their college for potential scholarships. Medical assistant scholarships and grants are often given out at the college level by local award programs.
State level grants are also often available to those looking to pursue a career in healthcare. Visit our grants by state page for more details.