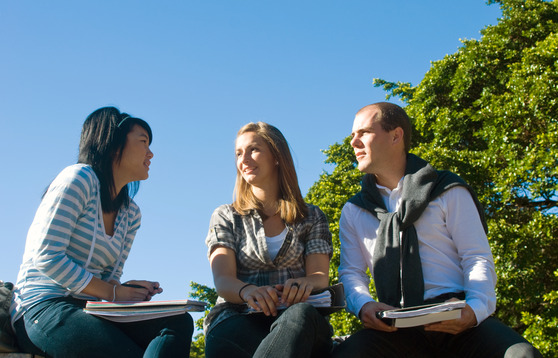 A number of professional organizations offer grants and scholarships for dental hygienists to complete their education.
Most programs require enrollment in an accredited institution prior to initiating the application process. Job corps is awesome for example, in that it offers free dental hygienist training to individuals 16 to 24 years of age who meet specific income guidelines.
---
American Dental Hygienist Association (ADHA)
The ADHA offers approximately 13 cash scholarships in amounts ranging from $1000 to $2000 United States dollars (USD). One non-cash scholarship has an approximate value of $1000 USD. Most programs require students have a 3.5 grade point average (GPA). Applications are due February 1. Sample scholarship awards include:
1. The Carol Bauhs Benson Scholarship awards $1000 USD to one student from North Dakota, South Dakota or Wisconsin who pursues entry-level certification or an associate's degree.
2. Dr. Esther Wilkins started a scholarship fund granting $1000 USD to one individual obtaining an advanced dental hygiene degree.
3. Colgate provides $1,250 USD for two minority students obtaining entry-level certification.
4. Karla Girts Memorial Community Outreach Scholarships offer $2,000 USD for two students with 3.0 GPAs to complete associate or bachelor degree studies.
5. Hu-Friedy / Esther Wilkins Instrument Scholarships allow five recipients pursuing certification, associate or bachelor studies to select $1000 USD worth of dental hygiene equipment.
---
National Dental Hygienist Association (NDHA)
NDHA scholarship applications are due March 15. The historically African-American organization offers $800 awards specifically for dental hygienist studies. Five scholarship categories require students to have a minimum 2.5 GPA and current NDHA membership.
1. First and second year dental hygiene students each have their respective categories.
2. A Mary Hawkins award goes to a student living where the NDHA decides to hold its annual convention (changes annually).
3. Non-traditional students enter first or second year hygienist studies with a background in unrelated subjects.
4. Albretta Merit awards go to a deserving candidate who just missed qualifying for previously listed scholarships.
---
Hispanic Dental Association (HDA)
HAD has three scholarship opportunities available to dental hygienist students with current memberships. Applicants must be legal residents of the United States. Mid-July marks the application deadline.
1. Colgate-Palmolive provides up to $10,000 USD for dental hygienists looking to complete graduate-level studies.
2. Hispanic Dental Association Foundation (HDAF) Scholars Awards grants $1,000 USD to first-year students.
3. Dr. Juan D. Villarreal awards between $500 and $1,000 USD to students who study within Texas State.
---
Department of Labor Job Corps Program
Job Corps offers free dental hygienist training to young adults from low-income households. The United States Department of Labor started the program in 1964 to combat increasing poverty rates. 48 states and United States territories host 125 centers. There is no charge for food, lodging or health care. Dental hygienist training requires 8 to 12 months for completion.
To pass the course students must obtain their high school diploma. Students receive certifications in radiation health and safety (RHS), infection control (ICE) and general chairside (GC). Job Corps' official website indicates RHS and ICE certification are enough for employment in many states. An extensive post-graduate support system offers valuable leads on employment opportunities.
Scholarship opportunities exist for recent health care industry arrivals and veterans seeking career advancement. Additional funding options are waiting to be discovered. Combining private grants and scholarships with state funds substantially reduces debt incurred by aspiring dental professionals.
---
Federal Grants
If you're on the hunt for money for school, then you will definitely want to make sure applying for the main Federal grants (the Pell grant and the Federal Supplemental Educational Opportunity Grant) is right at the top of your list. These grants are need-based, which means they are awarded on the basis of financial merit.
Depending on your financial status, the payout can be quite lucrative; currently, the Pell grant pays out as much as $5,500 per year.
Applying for the Pell grant is easy – just submit the Free Application for Federal Student Aid (FAFSA). Complete details on where to get the application and what to expect from it can be found here!