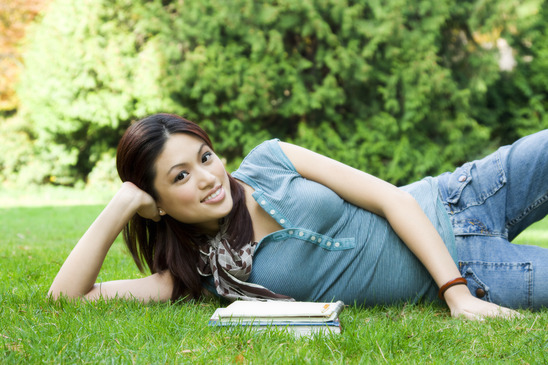 A job as a cardiovascular technician requires an associate's degree in the field.
The expense of acquiring an education in the field can be greatly reduced with the help of scholarships or grants. If you are looking for Grants and Scholarships for Cardiovascular Technicians, the following are some you can look into:
Minority Scholarships
Students from various ethnic backgrounds can look into several scholarships offered for their respective ethnic affiliation. Examples are:
Indian Health Service (IHS) Scholarship Program: This scholarship is open to American Indian or Alaska Native students. The chosen recipient enjoys full coverage of tuition and other school fees. The scholarship was set up to help address the shortage of medical attention in reservations and tribal communities across the country.
Dr. Philip R. Lee Scholarship: The scholarship is open to qualified American Indian students enrolled in health careers. A tribe certification is required from applicants. The condition for scholarship is maintaining a grade average of "B" or better. The recipient can receive up to $2,800. Learn more from their official website.
The Gates Millennium Scholars Program: This is the portal to various scholarships geared towards helping students belonging to ethnic minorities. They have a wide variety of scholarships that you can access here.
Allied Healthcare Scholarship
Recipients of the Allied Healthcare Scholarship can receive up to $4,000, depending on his financial need. Requirements for qualification are:
Enrollment in an allied healthcare degree program in any California-based colleges or universities is a must.
The scholarship is granted under the condition that the successful applicant serves for at least two years in a qualified medical facility in California. At least one year or 100 volunteer hours will be spent working in underserved area within the state.
Applicants must not have any other obligation to render voluntary service.
Applications must be submitted by the yearly deadline.
Official site: http://www.oshpd.ca.gov/HPEF/AHS.html
Scholarship of Excellence Award
The Association of Schools of Allied Health Professions awards $1,000 to a chosen recipient. In order to qualify, applicants must meet the following requirements:
Must be enrolled in an allied health course in ASAHP-accredited schools.
Proof of outstanding academic performance
Proof of active and significant community involvement.
This scholarship is not need-based and seeks to recognize excellent performance among students of allied healthcare degrees. Are you an excellent student? Then you'll definitely want to look into this scholarship!
 Tylenol Future Care Scholarship
The makers of the popular painkiller, Tylenol, give recognition to outstanding healthcare students who do well in school as well as in the community through this scholarship. Learn more about the scholarship at their official website.
American Society of Electroneurodiagnostic Technologists Foundation Grants
The ASET Grants is available to any student who is enrolled full time in any degree program accredited by the Commission on Accreditation of Allied Health Education Programs (CAAHEP). Medical personnel who wish to enroll in a 2-year junior college or 4-year college degree can also apply for a tuition grant. A grant may be anywhere between $500 to $1000.
Factors that are considered for qualification are:
Student's desire to work in the neurodiagnostic field.
Consistent good performance in school with good grades to show for it.
Reference and recommendations from teachers.
Scholarships for Disadvantaged Students
This is for healthcare students who come from backgrounds that have severely impaired their ability to get an education. The U.S. Department of Health and Human Services outlines the conditions for the scholarship on their official website.
Federal/State Grants
Before you go hunting for the best scholarship or grant for you, make sure that you apply for apply for ALL applicable state and federal grants by filling in and submitting the Free Application for Federal Student Aid (FAFSA).
You can find out more about this application and what to expect when filling it in by reading this article. The information you provide in your FAFSA will be crucial in the determination of which federal and state grants are applicable to you.
Federal grants (like the Pell grant and the Federal Supplemental Educational Opportunity grant) are some of the most lucrative funding opportunities you will find, so make submitting the FAFSA your #1 priority when it comes to getting free money for school.
Most state authorities use the data from the submitted FAFSA to determine eligibility for any state grants for which you may also be eligible, should any applicable options exist.