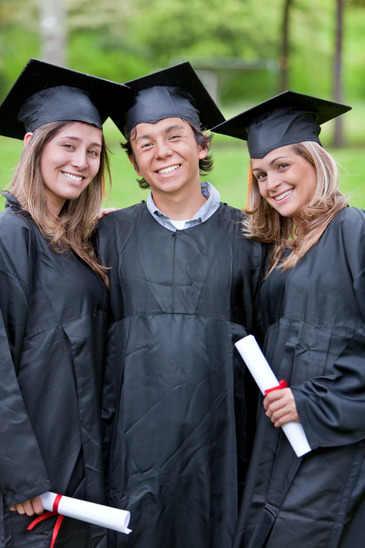 Four years of undergraduate study plus two years of postgraduate study are required in order for one to become an anesthesiology assistant. Paying for six years of tuition fees and other school expenses is no easy thing.
If you wish to become an anesthesiology assistant and are looking for grants and scholarships that can help YOU through school the following are some programs that can help…
Allied Healthcare Scholarship
The Allied Healthcare Scholarship provides assistance worth up to $4,000.
Applicants must be enrolled in an allied healthcare degree program in any of the colleges or universities within the state of California. The successful applicant must agree to serve for at least two years in a medically underserved area.
One year or 100 volunteer hours will be dedicated to working in an underserved area in California. In connection with this, he or she must not have any other similar service obligation. Also, applicants must have live in and have the ability to work in California.
Health Occupation Students of America Scholarship
Applicants must be accepted to or enrolled in a health science education program (secondary, postsecondary or college/university program).
He or she must provide a copy of his or her scholastic records as proof of good grades.
Proof of leadership activities and community involvement must also be submitted.
Applicants are required to write an essay of 350-750 words that tell why they should be chosen for the scholarship and their future value in the field. The recipient will receive a monetary award of $500.
Indian Health Service (IHS) Scholarship Program
The IHS Scholarship program is available to students whose ethnic affiliation is either American Indian or Alaska Native. Different scholarships cover preparatory courses (those in preparation for entrance into a health professional schools later on), pre-graduate (Bachelor's degree) and health professions.
Applicants must be enrolled in any of these categories in order to qualify. Financial aid covers tuition and other fees.
Dr. Philip R. Lee Scholarship
Another scholarship awarded only to qualified American Indians who are enrolled in health careers. Applicants must submit a certification from his tribe and must maintain a grade average of "B" or better. The successful applicant can receive up to $2,800.
Scholarship of Excellence Award
$1,000 is awarded by the Association of Schools of Allied Health Professions to students enrolled in allied health courses in member schools. Financial need does not matter and will not be considered. Recipients must show outstanding academic performance and community involvement.
Scholarships for Disadvantaged Students
The U.S. Department of Health and Human Services provides scholarships for disadvantaged students enrolled in courses geared towards health professions. You can learn more at the official web site.
Tylenol Future Care Scholarship
The Tylenol scholarship is awarded to healthcare students who exhibit excellent performance at school and in the community. Learn more at the official web site.
Washington Hospital Healthcare System Scholarships
The WHHS offers various scholarship opportunities to healthcare professionals and those seeking to be such. They offer the following scholarships:
Service League Volunteer Scholarship: Awarded to students in the Washington Hospital District who have been accepted to or are enrolled in a healthcare education program. The chosen recipient will get $1,000 each year for four years with the condition that he maintains a grade point average of not less than 2.5.
Devorah Taghioff Memorial Scholarship: Provided in memory of Deborah Taghioff, high school applicants who have been accepted into a health-related education program can apply. The main criterion for qualification is that the student must show proof of having overcome tremendous financial or social difficulty. A monetary award of $750 will be given to the selected applicant.
Robert D. Foley, MD Memorial Scholarship: In memory of Robert Foley, an award of $1,000 is given to a qualified applicant who must be a student pursuing a career path in any of the health sciences
There are not too many scholarships that are exclusively offered to anesthesiology assistant students. Most of these scholarships are general in nature and offered to those pursuing health-related courses. Federal and state grants also provide assistance to those who qualify.
Federal Grants
It is a good idea to take a look at your federal and state grant options before investigating other scholarships. There are two main needs-based grants (which means they are distributed on the basis of financial need); the Pell Grant and the Federal Supplemental Educational Opportunity Grant (FSEOG).
To apply for these grants, you'll need to submit the Free Application for Federal Student Aid (FAFSA).
Learn more about the FAFSA here – where to get one, what to expect when filling it out, and so on – by clicking here!
The data from the FAFSA is used by most state agencies as well, so if there are state-based programs available to you, this is the application you need to submit.
Your Post Secondary Institution
Don't forget to check with your school, university or college directly.
Often they'll have in-house financial programs to help you out. And even if they don't, almost all schools will have someone on staff whose job it is to help you obtain funding for your education.