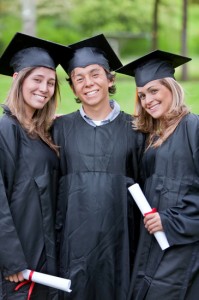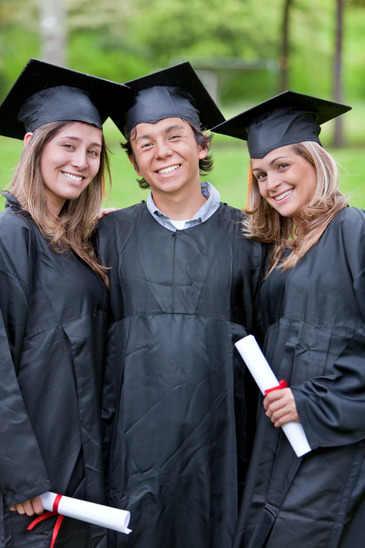 As you know, some of the most lucrative school grants are provided by both federal and state governments, which is why your first step in the quest to obtain funding for your post secondary education is to fill in and submit the FAFSA, or the Free Application for Federal Student Aid (more details on how to do that here!).
After you have completed that, it makes good sense to contact the educational institutions which you are interested in attending, and inquire directly about the funding options which maybe unique to that school or college.
To that end, we have compiled a list of schools in Alaska, complete with some basic background information, and a direct link to where you can obtain more information on financial aid. Remember, funding is usually limited so please do not procrastinate; contact the financial aid department of your preferred institution as soon as possible!
Arizona State University
Vital statistics: Arizona State University's Phoenix Campus if the proud home of the Walter Cronkite Mass Communication and Journalism School. It also houses the college of health solutions, the college of nursing and health innovation as well as several other colleges. In AZU Phoenix Campus, students will be able to pursue undergraduate and graduate degrees in journalism, criminology, public administration, public policy, social work, nursing, health promotion, nonprofit leadership, etc. AZU promotes an environment wherein students can experience hands on experience in their chosen courses and get in state-of-the-art labs which will prepare them for work.

The nursing students can work as trainees in an on-campus simulation center and clinical laboratory. This is the same with all of the other related courses. In fact nutrition students can prepare food in test kitchens with connected student-run cafe while journalism students produce newscasts and multimedia stories that are run in more than 30 media outlets in Arizona and beyond. The AZU campus is near the Phoenix downtown and so it's near the business district which allows easy interships for journalism students. This also benefits students of other courses because of the varied business establishments where they can easily apply for internship.
---
Arizona Western College
Vital statistics: Arizona Western College is a public community college located in Yuma, Arizona, US. AWC offers classes in different areas that includes one in San Luis, another in Somerton, Marine Corp Air Station, Wellton, Dateland, and La Paz. They offer 98 academic programs that leads to the granting of an occupational certificate. AWC is the home of the Matadors. They participate in NJCAA, ACCAC, and the WSFL.
---
Avalon School of Cosmetology
Vital statistics: Avalon School of Cosmetology in Arizona is a school for those who are looking for passionate students who love art and involved in creating fantastic cut, color, texture, and hair style. These are the elements of a perfectly applied cosmetics while helping clients of students learn how to properly care for their skin. Perfect students are those who crave fast-paces, love working in a fun and social work environment, and are dedicated to beauty and glamour to add up in their everyday life. The school thrive on helping individuals of all ages and skill levels to become beauty experts.
---
Brillare Hairdressing Academy
Vital statistics: Brillare Hairdressing Academy teaches students how to professionally cut hairs using advanced products. They train students to be highly skilled in styling. They focus on an artistic cross-training curriculum that will prepare students for an upscale cosmetology career. They help develop the students' skills, abilities, creativity and they inspire students during the training. According to Brillare Hairdressing Academy, they are the only cosmetology school in Arizona that integrates the 3 most well-recognized brands in the industry including Sassoon, Wella, and Nuts and Bolts.
---
Brookline College
Vital statistics: The goal of Brookline College is to make every student succeed. It's the reason why they offer programs in a variety if careers. They understand that students a new career and a brighter future, with this in mind they commit to helping students achieve their dreams. For students who wish to attain higher education, the schools' goal is to make it a reality in Brookline College. Recognizing that students are busy and that life is always throwing out unexpected challeges, students may opt to have four or more years to devote to higher education. Brookline College courses are tailored for the busy, modern student. Their career-focused degre and diploma programs are designed to give students the skills they need to help make a positive change in their career.
---
Brown Mackie College
Vital statistics: Brown Mackie College offers students a nurturing campus that will help them gain the confidence and skills they need to compete in the work environment today. They offer over 25 locations all over the country that includes five career-focused areas of study. They are here to help students get the education they need to start a career. The school features new technology and puts them into the hands of students and faculty. They are now transitioning to eTextbooks. This means students can have all of their books, notes, video demos and other materials in a very handy device.
---
Carrington College
Vital statistics: Carrington College is a campus that is ready to help students earn an education leading to their professional success. They provide hands-on training that can prepare students to enter one of today's fast growing careers. The Mesa, Arizona campus is located in the Fiesta Mall area and they have three separate facilities namely Westwood campus, Southern campus, and the Country club campus. All of the three are within a one-mile radius and the main campus, Westwood is their main location where the admission office is located.