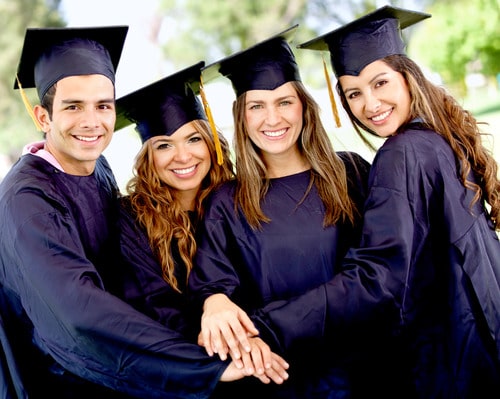 If traditional educational and associated careers seem less than exciting and you seek a different kind of challenge for your career, the Lint Center for National Security Studies should be on your short list of interests.
Lint Center Scholarships: Beyond Ordinary Education
What does studying at the Lint Center entail? Well, let's have a look…
Lint Center Mission Statement from the official web site…
The mission of the Lint Center for National Security Studies is to foster and further the educational development and opportunities for the next generation of America's Counterintelligence and National Security Workers. The Center focuses on empowering individuals, enhancing the study of national security issues, and enabling emerging leaders to be mentored by established current-and-former industry experts.
The "wow" factor for a career in this industry is beyond definition.
Financial assistance for advanced studies in this program is available to qualified students and is broad based. At this point, it is worth noting that the Center is a non-profit organization with all activity conducted by volunteers and unpaid staff ("The Center is Veteran and minority operated and managed").
This mandate translates into all monies and financial assistance going directly to scholarship recipients with none held back for operating costs. For the scholar, this is a win-win situation.
Lint Scholarship Opportunities
The qualification requirements for a Lint scholarship include the submission of an essay written by the applicant on the topics of National Defense, National Security or Counter Intelligence.
It should be between 600 to 800 words in length and may be published if deemed appropriate on their webpage. More information on this part of your application can be found at www.lintcenterr.org/scholarships.htm
And there is more. Another essay is requested or a resume if you prefer, that gives the selection committee a better understanding of you, your values, goals and aspirations for life.
You must also include "proof of acceptance and enrollment in an accredited four year (or more) college or university."
The rest of the application is pretty standard. It can be found online at www.lintcenter.org/scholarships.htm.
Deadlines to submit your application are:
• January 31st
• July 31st
The application package consists of four pages exclusive of your two essays and is relatively easy to complete. Current Scholarships available from the Lint center include:
• Jim & Anna Hyonjoo Lint Scholarship
• Virginia and Frank Misselhorn Memorial Scholarship
• Lint Center's 'Quest for Knowledge' Scholarship:
• Army Staff Sgt. Richard S. Eaton Jr., Scholarship
• Mr. Jack McCoy Scholarship
• Lee and Byun International Relations and Cultural Awareness Scholarship,
• The Ben Franklin Scholarship at Lint Center
Detailed information about each of these scholarships including the amount available and the individual qualification requirements, can be found on the official Lint Center website.
Lint scholarships are funded primarily through private and corporate donations.
The degree of success of this effort determines the amounts and the number of scholarships available year to year. These scholarships are meant for funding tuition fees and class costs if any. They are not to be used for room and board.
This desired results of this patriotic endeavor is best described in a paragraph located at the top of the Scholarship page on their web site.
It reads; "The Lint Center for National Securities Studies was created to identify, foster and develop the next generation of America's National Security workforce. The "wow" factor sets Lint apart from all the rest.
Lint Center Scholarships Description:
The Lint Center for National Security Studies, Inc., founded in 2007, is a non-profit 501 (c) (3) organization created to award merit-based scholarships for Counterintelligence and National Security Workers, their children and scholars, and to advance the study of National Security, cross-cultural studies, and global understanding.
The Center aims to:
1. Identify promising individuals and assist in educational pursuits through scholarship initiatives
2. Provide talented individuals with a meaningful leadership development mentoring program by current-and-former Counterintelligence and National Security Workers
3. Create a forum for the dissemination and discussion of National Security Studies through the Center's online Web-portal
All donations and contributions to the Lint Center are allocated solely to the Center's scholarship funds. Unpaid staff and volunteers conduct all actions and activities by the Lint Center. The Center is Veteran and minority operated and managed.
Profile:
Scholarship Generation Opportunities for Donors
Benefits of Scholarship Giving
-Your name or company on tax deductible scholarship
-Your name or company on US webpage with thanks.
-Your opportunity to mentor scholar and work with a US Charity.
-Build a US relationship for company or family
-Formal Letter of Appreciation
The Lint Center gives opportunities to others to create scholarships within the framework and goals of Lint Center.
Scholarship creation opportunities, as well as financially supporting the perpetuation of existing scholarships, is a top tier priority of the Lint Center. Below you will find information regarding the Center's funding methodologies and how you can make a positive impact on an emerging leader – today and tomorrow.
Funding Methodologies
• Conventional method
One method of making a difference is donating a lump sum amount to underwrite a scholarship you wish to create. Scholarship creation begins at $500 but the Center welcomes larger donations. Please note your donation will go directly to scholarship recipients. The amount you donate is the amount scholarship applicants will receive – no exceptions.
• Perpetual method
The perpetuity approach is one which will last and will enable the scholarship to continue to give back. The Center is always on the lookout for donations that are large enough to generate interest/income to ensure the scholarship is self-sustaining.
The primary purpose of this approach is to make a difference year after year. Such donations will be invested into a Certificate of Deposit (CD) at the market fixed rate of interest. As such, assuming a 5% interest rate on a $10,000 donation will generate approximately $500 annually to fund a scholarship. (Rates fluctuate.)
Please note perpetual funds go directly to scholarship recipients. The Lint Center applies every penny earned to the scholarship fund.
The Lint Center Mentoring Program
Message from the Chairman:
The Lint Center Mentoring Program (LCMP)® aims to develop and guide emerging leaders in National Security and Counterintelligence. LCMP provides talented and promising individuals interested in pursuing careers in national service the opportunity to interact, correspond, and work with real-world practitioners. The Lint Center stresses the importance of building human capital because it serves the interest of our country's security and safety. In addition, it adheres to the Lint Center's core focus of giving back by offering an invaluable resource to mentees.
Individuals who desire, decide, and are fortunate enough to enter a career in national service are expected to vault the learning curve. These requirements are a challenge, but a necessity of the current operational environment. The importance of developing the next cadre of America's national security and counterintelligence workers is of acute importance due to the graying of the current generation.
The Lint Center recognizes the benefit of experience and desires to impart the wisdom of learned experience on those that wish to follow in the footsteps of America's best. While mistakes may be the owl of wisdom, the Lint Center's mentoring program is committed to ensuring the lessons of the past are heeded examples for mentees.
Mentors are expected to provide counsel, guidance, and direction. These three guiding principles for leadership are the expectation for Mentors. The onus for action and the responsibility of specific inquiry is left to the individual mentee.
The old saying that "rookies make rookie mistakes" is a truism but the number and severity does not have to be part of that cardinal reality. LCMP strives to elucidate with effect.
With over 150 mentors, the Lint Center is well positioned to match appropriate emerging leaders with practitioners and other well positioned individuals who can provide the feedback, context, and contacts to expedite the development as well as exponential beneficial mentorship to streamline the learning curve of mentees.
Mentors must submit a resume, CV or summary of their career for consideration to be in the LCMP. These will be vetted. Mentors are expected to respond in a timely manner to Mentees. The goal is to answer questions within OPSEC and security considerations.
James R. Lint, Chairman
Special Agent (Retired)