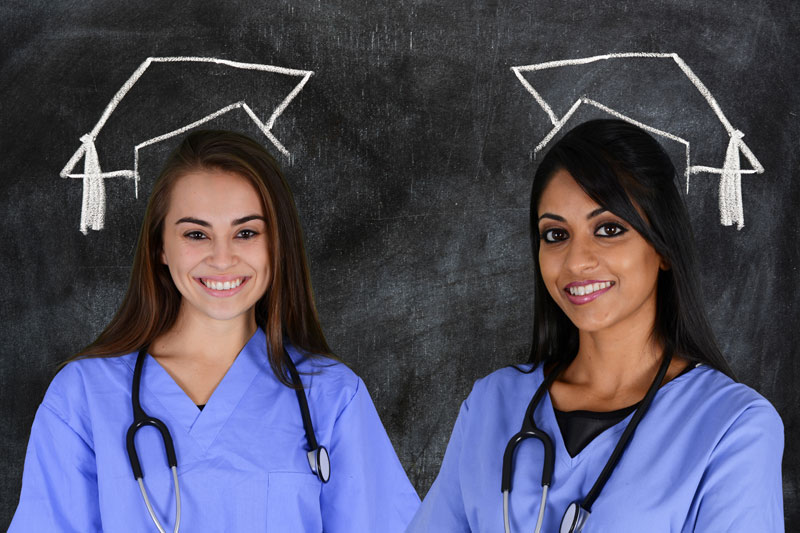 Many grants and scholarships for MRI technicians are available through the American Society of Radiologic Technologists (ASRT). Analysts at the United States Bureau of Labor Statistics (BLS) expect abundant employment opportunities for magnetic resonance imaging (MRI) technicians until the year 2020.
Financial aid helps aspiring technicians meet rising tuition costs.
American Society of Radiologic Technologists (ASRT) Scholarships
ASRT offered eight scholarships for the 2012-2013 academic year with a combined estimated value of $200,000 United States dollars (USD).
Awards are available for entry-level and advanced studies. Grants help technicians create groundbreaking research projects. Applicants must display strong leadership and industry commitment in addition to demonstrating financial need.
Jerman-Cahoon Student Scholarships awards $2,500 USD to five entry-level MRI students.
Royce Osborn Minority Scholarships provides $4,000 USD to five entry-level students.
Professional Advancement Scholarships assists technicians completing a second certificate or degree program.
Professional Research Grants up to $10,000 USD fund MRI research projects lasting no longer than two years. Applications are due in March and August.
Research Seed Grants up to $3,000 USD assist technicians with starting preliminary studies lasting no longer than one year. Application deadlines are in March and August.
Corporate Scholarship Awards
Radiology companies also offer scholarship awards to budding technicians and technologists. Applicants must have a minimum grade point average and United States (U.S.) citizenship or residency.
Some companies grant funds with the assistance of ASRT board members.
Elektra radiation therapy awards $5,000 USD to four entry-level students with a 3.0 GPA. Applications are due February 1.
Varian scholarships of $5,000 USD go to 19 students entering certification through graduate-level studies.
Siemens USA offers $4,000 USD scholarships to four students pursuing MRI certification.
Institutional Awards
Most MRI training programs offer scholarships to incoming students referred to as in-house awards.
Administrators grant awards to students with strong academic performance who seem likely to make substantial MRI industry contributions in the future. Scholarship essays require applicants to display strong writing skills.
The University of North Carolina (UNC) offers allied health scholarships that cover tuition and student living expenses.
Missouri University awards $500 USD to qualifying MRI students.
Armstrong Atlantic State University grants $250 to $1,000 USD to qualifying students through the Donald Starr Radiology Scholarship.
State-Specific Programs
Two awards focus on students attending California State institutions.
The Ruth McMillan Radiography Grant awards $500 USD to students who display leadership potential combined with impressive academic skills post here free entertainment.
Anna B Ames Clinical Excellence Awards of $500 USD go to students who exhibit strong clinical abilities and strong leadership skills.
Financial awards permit MRI students to change the world and improve their lives. Membership in professional organizations grants access to a variety of additional resources.
Grants and scholarships for MRI technicians help students achieve academic goals without a mountain of debt.
Federal Pell Grants and Applicable State Programs
The Federal government provides several need based grants (which are awarded on the basis of income).
The most well-known of these is the Pell grant, which can pay between $500-$5,500 depending on your financial need.
While not everyone gets approved for a Pell grant, it costs nothing to apply, so it's recommended that you do so regardless of your income status (by submitting the Free Application for Federal Student Aid (FAFSA) – more details here!)
When you consider that eligibility for many relevant state-based grants is based on the information provided in the FAFSA as well, submission becomes even more important.
Remember, some states may offer incentive programs to entice students into certain medical fields for which there is a dire need of professionals. These grants may not necessarily be need based, or distributed on basis of income.
Learn more about the Free Application for Federal Student Aid here!